Master of Business Administration
JMU's InfoSec MBA program again ranked best-in-state
---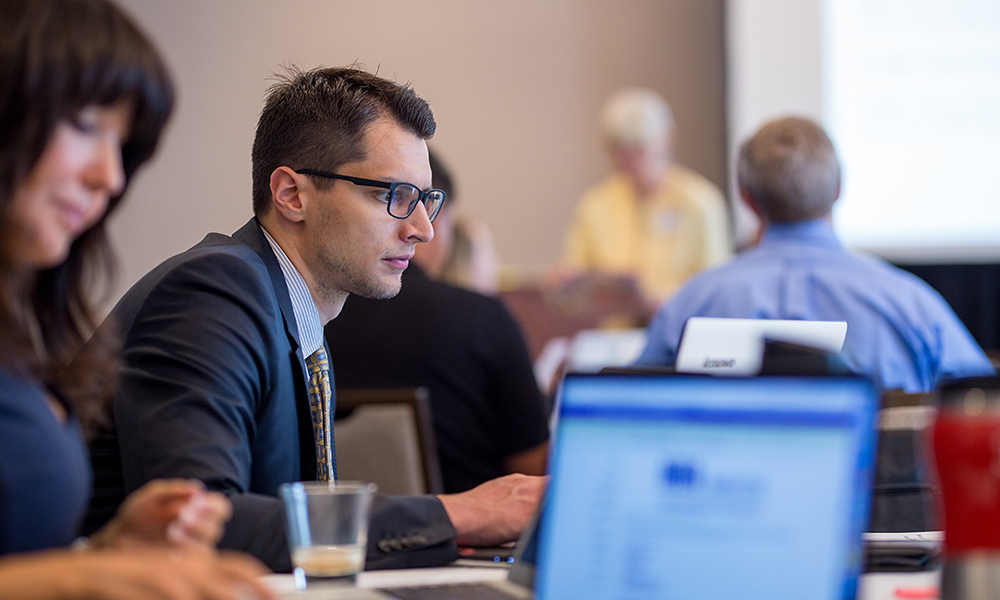 SUMMARY: In the 2019 U.S. News and World Report rankings, the Information Security (Infosec) online MBA program remains the highest ranked in the state, with its overall score climbing five points from 75 out of 100 to 80 out of 100.
---
US News and World Report uses a wide-ranging methodology to determine the rankings, which includes student engagement, faculty credentials and training, student services and technology, peer reputation, and admissions selectivity. 
The student engagement rank also rose two places to land at fifth in the nation. The accessible and responsive faculty helped drive this score, which takes into account a variety of factors, including class size, graduation rate and retention rate. 
For more than 20 years, JMU's Infosec program has prepared students to become managers with a strong understanding of business fundamentals and to understand the business implications of information security. The program focuses on managerial decision making, analytical problem solving, oral and written communication and application of theoretical constructs, all set in an information security framework. 
According to Matt Rutherford, faculty director of JMU's MBA programs, "The JMU MBA offers unbeatable ROI, world class faculty and the ability to significantly boost students' career prospects. Being consistently ranked among the best MBA programs in the nation bears this out, and we are excited to have once again been recognized as a premiere program by U.S. News."