Professional Development and Engagement
Hire Virginia Partnership
---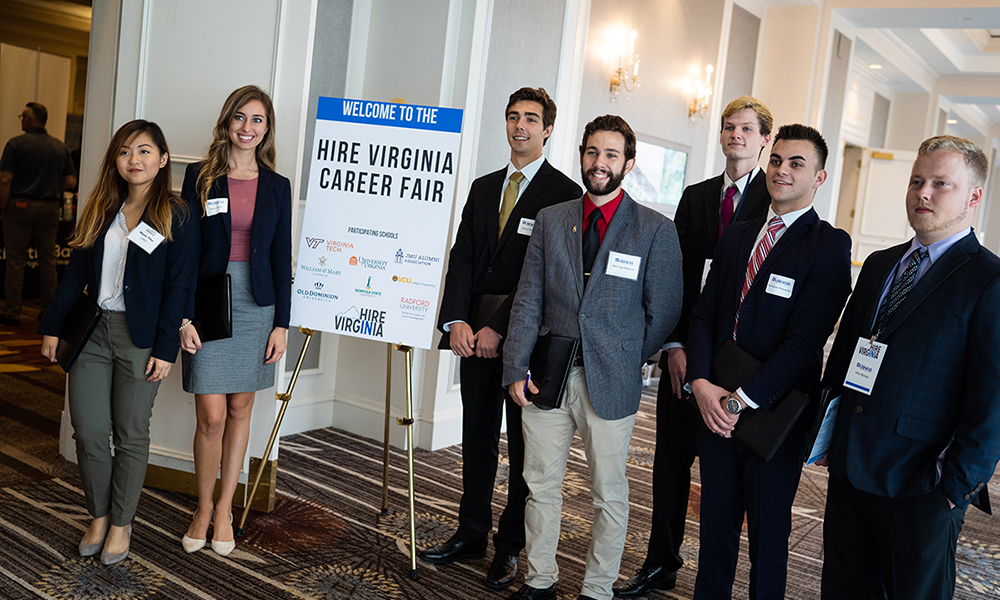 For an in depth article from the JMU alumni perspective, click here.
---
Hire Virginia is a state-wide recruiting partnership designed to engage Virginia-based university students with employers in the Hampton Roads area. Hire Virginia provides an opportunity for all students from the University of Virginia, Virginia Tech, Radford University, Old Dominion University, Virginia Commonwealth University, Norfolk State University and James Madison to interview with employers from the Hampton Roads area.  The event includes a Career Fair and an Interview Day, as well as other events to help students learn about and develop an interest in the Hampton Roads area.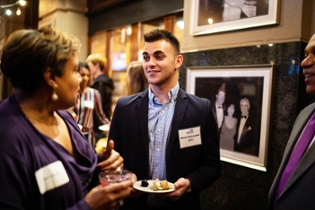 The College of Business collaborated with Career and Academic Planning and the Office of Alumni Relations (who also co-sponsored the event) to send seven CoB students to the inaugural Hire Virginia event. Students included one sophomore, two juniors and four seniors from finance, CIS, marketing and management (who applied and were selected to attend). The event took place in the Waterside area of Norfolk, Va., and consisted of a bike tour, a rooftop networking event with other students, a dessert reception with Hampton Roads JMU alumni (hosted by the Madison Network), interviews and the Career Fair (which consisted of 42 employers). 
The students who attended were:
Nicholas Ostrander (finance, senior)
Sean Moran (CIS, senior)
Sarah Stuart (marketing, senior)
Ottis Bishop (CIS, junior)
Daniel Bunn (management, senior)
Ngan Phu (marketing, junior)
Nicholas Duncan (management, sophomore)
Published: Wednesday, November 14, 2018
Last Updated: Wednesday, May 22, 2019