Computer Information Systems
Showcasing Ethics in Action with CIS
---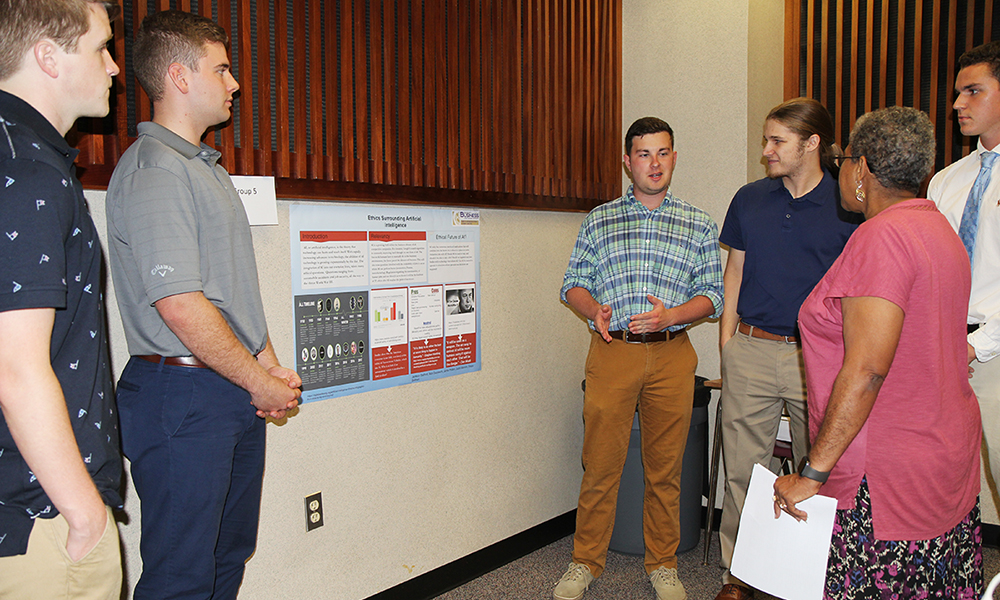 On Oct. 10, students from CIS: 498 Ethics and Sustainability in Information Systems held the Digital Ethics Showcase and invited faculty to attend. 
The class spent the first seven weeks of the semester exploring a variety of issues related to ethics in information systems, including software piracy, unethical software contracts, privacy concerns, legislation and the ethical concerns of a data breach. The showcase was the culmination of that period of study; student groups selected a particular topic to research, then presented their findings in poster format. 
Topics included artificial intelligence, the use of DNA data through sites like Ancestry.com, data privacy, data mining for predictive analysis related to crime and legislative vs. ethical regulations. Faculty and guests moved freely from group to group as students explained their research then answered questions.