International Business
IB Student's Internship Immerses Her in French Culture
---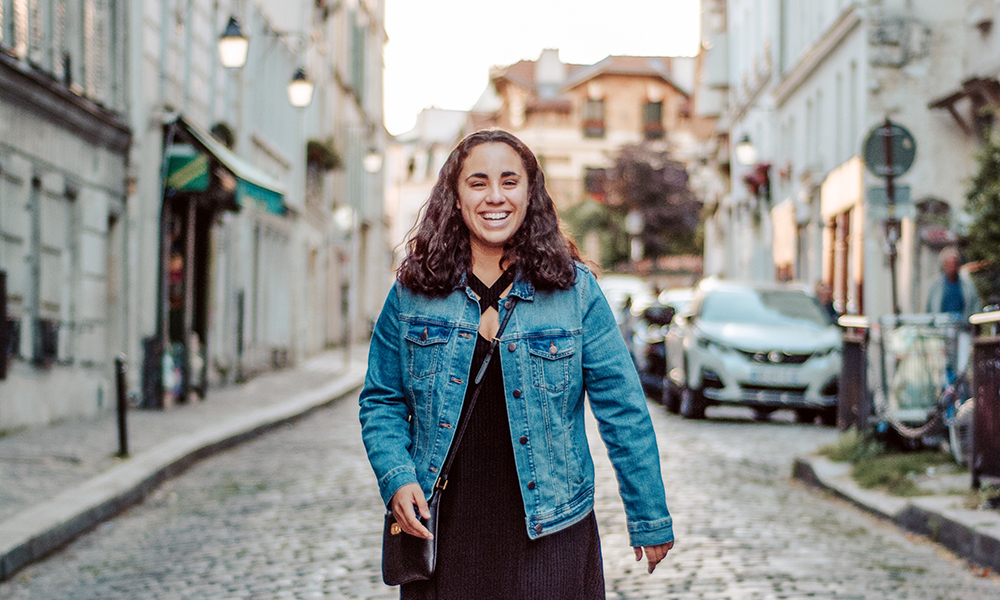 SUMMARY: Third visit to Paris is a charme for International Business and Finance double major.
---
Photo above courtesy of Johnathan Guo.
Ariana Abousaeedi just returned from her third consecutive summer experience in Europe. The first was with the JMU Summer in Paris program, the second was the COB300 program in Antwerp, and this time she completed a two-month internship at Paris-based company adVentures Startup Studio. She notes that, "the CoB Office of Experiential Learning offers a lot of professional development programs for its students. I went to Sam Collier and Kelly Gooch often for interview prep, and they really helped me. I also went on the New York Career Trek, so I knew how to network and knew how a resume should be formatted." 
CEO Antione Duboscq's adVentures aims to "spot early, or even create new global market niches that leverage technology." Abousaeedi worked as a business development manager on two of the company's efforts, Eloquence and Wimi. "When getting to experience another work culture you learn a lot," she notes, "Compared to corporate America, the French run their businesses very differently."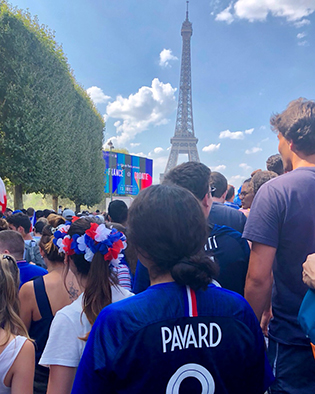 But an international internship is about more than office culture. "Having already studied abroad, I had done all the touristy things. I was able to enjoy living in Paris and act like a Parisian. I was able to hang out with my French co-workers and see the things that people normally don't see—and I got to speak French, but not with my professor," Abousaeedi says. 
"I'm really glad the International Business Program at the college has the mandatory six-weeks abroad," she says, "I remember as a freshman I was absolutely terrified to go, but you learn a lot about yourself and a lot about another culture that you can't get from a textbook."