Marketing
From an Antwerp Study Abroad to House Hunting on National TV
---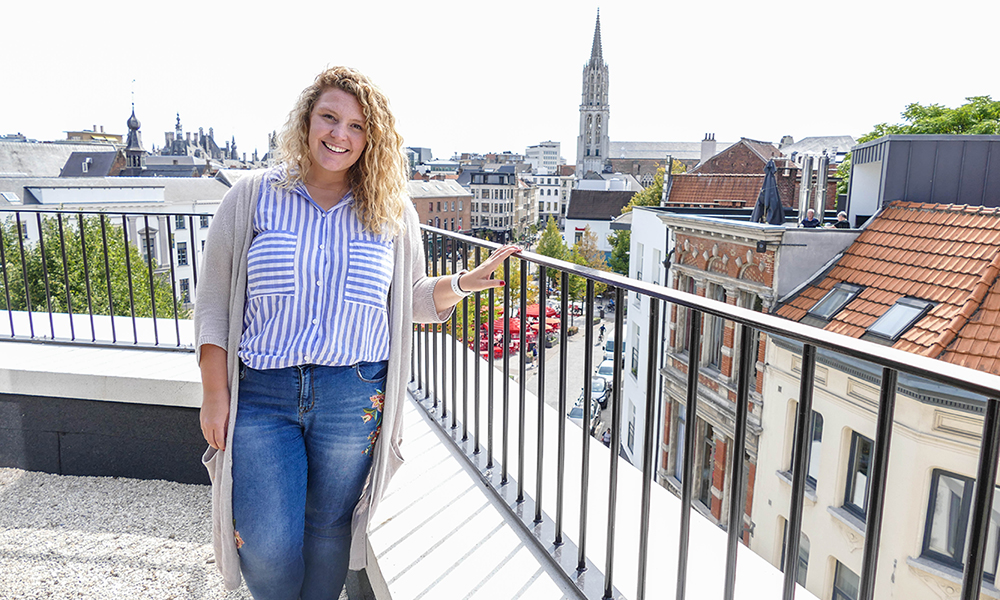 SUMMARY: Former JMU class president and three-time class vice-president travels overseas, gets bit by the 'travel bug,' and finds love.
---
For Meredith Wood (B.B.A. Marketing '13), studying abroad during her undergraduate years was a very transformative experience. The former JMU class president and three-time class vice-president went overseas before both her junior and senior years and found that she had, and still has, the 'travel bug.' "It changed my life," Wood says, "I didn't expect it to, as I had traveled quite a bit before, but there's something different about going somewhere and actually living there, as opposed to just being a visitor." 
This love of travel led her to seek her M.B.A. in Antwerp, a place she had been before as part of a College of Business study abroad trip. She did her research and settled on Antwerp Management School (AMS), where she met her now-husband, Thomas. Since her new marriage meant a long-term move to Antwerp, Wood decided to call on her connections at AMS. "I reached out to my former Program Manager at Antwerp Management School and inquired about possible job opportunities and then everything fell into place." She now works for AMS as program manager for three master programs—Master of Global Management, Master of China-Europe Business and three-continent Master of Strategic Marketing. 
Wood's adventure didn't end with accepting a job at AMS. She and her husband applied for and were cast in the TV series International House Hunters, which featured their search for housing in Antwerp. They still live in the apartment they chose on the program. She continues to stay connected to the Antwerp Study Abroad program by giving the students a small presentation about AMS. "I love seeing purple and gold around Antwerp," she says, "so it definitely makes me feel at home, even being thousands of miles away."