Computer Information Systems
CoB Projects Receive Coveted Madison Trust Funding
---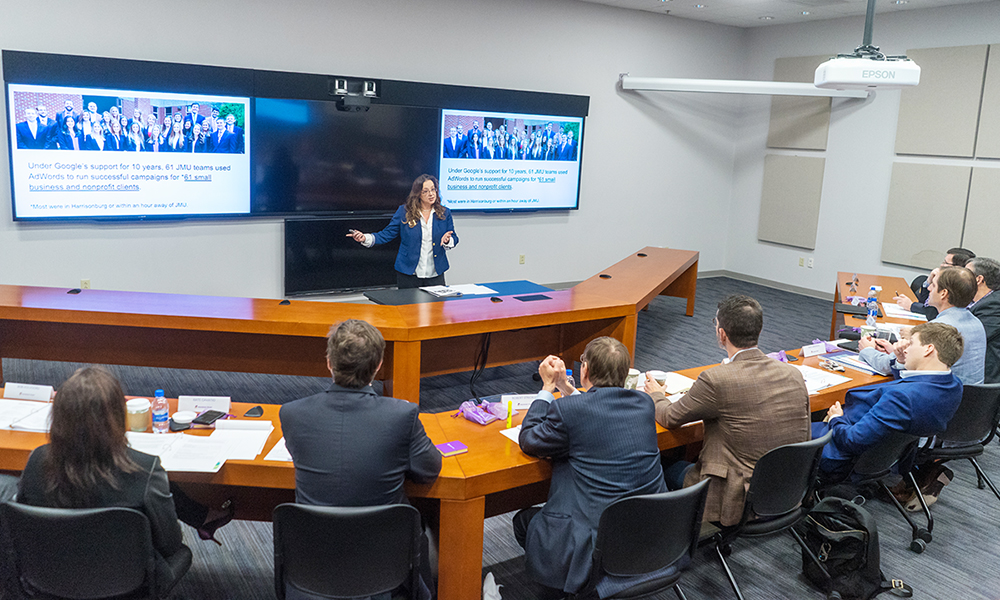 SUMMARY: Two of the four submissions for Madison Trust funding that have met their goal amounts are from the College of Business.
---
The Madison Digital Marketing Experience (MDME) raised $13,750 of their $13,600 goal in a recent Madison Trust funding drive. The idea was born after Google discontinued its Google Online Marketing Challenge (GMOC) in August of 2017. In the last 10 years, JMU students have won more titles than any other school in the world in the GMOC, and Professor of Marketing Dr. Theresa Clarke didn't want to see the learning opportunities the contest offered disappear. 
The MDME was created as a replication and extension of Google's competition, but held at the university level. The project aims to help JMU students continue learning digital marketing as they meaningfully impact nonprofits in the local and global community.
Professor of Marketing Dr. Theresa Clarke said, "I am so excited to receive funding in order to continue teaching JMU students how to create, execute, and evaluate paid search campaigns for real clients. The funds allow students to explore other digital marketing opportunities beyond paid search, such as video ads and shopping campaigns."
Designed in conjunction with the Small Business Development Center (SBDC), the Biz Lab at the Ice House concept met its $15,000 goal. The project will utilize the creative talents of JMU students and the startup expertise of the SBDC in a combined effort to help budding local businesses. Since 'being noticed' is both a key to success and a challenging budget issue for new entrepreneurs, the students will help by developing an up-to-date, engaging web presence paired with targeted branding—both of which are essential marketing tools.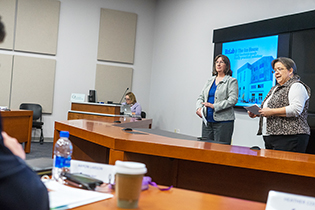 CIS Lecturer Laura Atkins and Joyce Krech of the SBDC are now working on creating an advisory board, developing procedures, and writing job descriptions. Atkins said, "We're excited to be moving forward with the plans – we think it will provide the students with valuable real-world interaction with business owners, while supporting local small businesses in the community."
According to Director of Advancement Relations Kelly Snow, Madison Trust's mission is to "create a dynamic and enterprising funding source for worthy and innovative initiatives developed by James Madison University faculty and staff and offers investor-judges the opportunity to make their philanthropic mark on the university through donor-funded and donor-directed activity." Since its inception in November 2014, it has raised more than $460,000 in private funding.