College of Business
CoB Alumna Receives Beta Gamma Sigma Business Achievement Award
---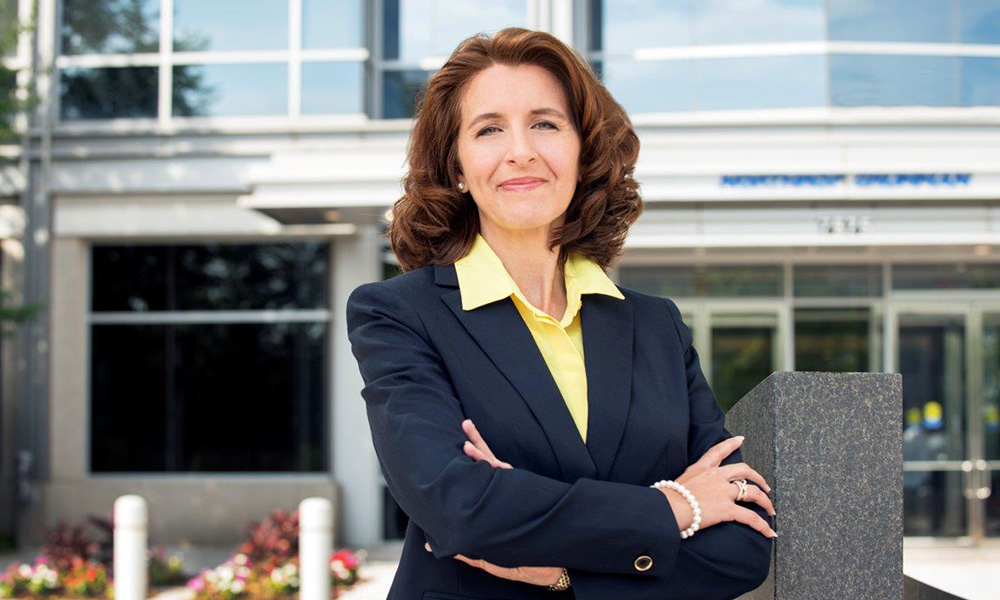 SUMMARY: Alumna Kathy Warden ('92) was among those honored by Beta Gamma Sigma on April 22 in Hawaii.
---
Kathy Warden, President and Chief Operating Officer of Northrop Grumman, was named as a Beta Gamma Sigma 2018 Business Achievement Award winner. Nominated by JMU's Beta Gamma Sigma chapter, she received the award for her leadership excellence and service to the community.
According to BGS, "Business Achievement Award recipients have proven themselves a model of ethical business leadership and exemplify the highest honor and integrity consistent with the ideals of Beta Gamma Sigma." Warden, a member of Northrop Grumman's Corporate Policy Council, demonstrated these principles while she worked to attract more women and minorities to the information technology industry.
She was officially announced as a winner at AACSB's (JMU CoB's accrediting body) ICAM (international conference) in the Recognition of Excellence program.