CoB Community Engagement
CoB Students Work to ReStore Music City USA
---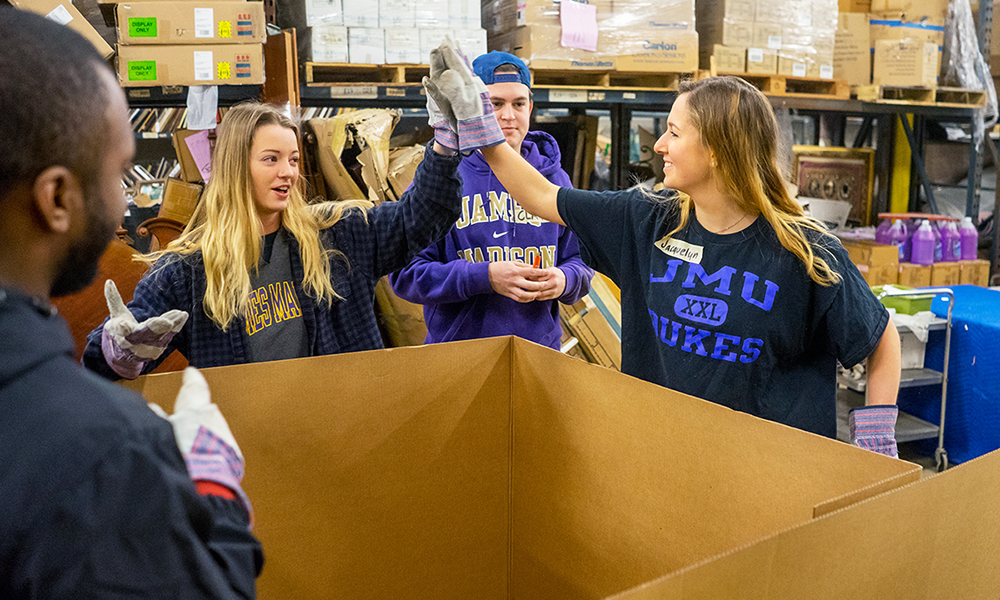 SUMMARY: Alternative spring break (ASB) group travels to Nashville and volunteers time to serve low-income family housing needs.
---
Seven students (Megan Muller, Amelia Biancamano, Julia Thompson, Jodi Vallimont, Jacquelyn Hulett, Clark Osterheld and Benjamin Adams) joined CoB's Director of Integrated Marketing and Learning Partner Carrie Wood on a trip to Tennessee to help out at Habitat for Humanity's ReStore retail location. Habitat provides housing for low income families and individuals and works "toward a world where everyone has a decent place to live." Habitat's ReStore sells used and new home furniture, office furniture, and building supplies at a discounted price, all donated by generous individuals and companies.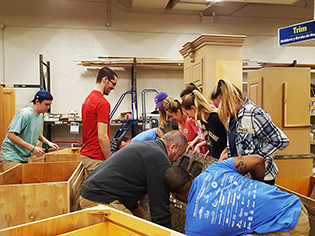 The trip was organized by co-leaders Megan Muller and Amelia Biancamano. Muller, a management major on her second ASB, was ready to take on the challenges that come with planning and executing such an event. "A challenging part in the planning stage was finding participants. It's difficult to get people to sign on because you're dedicating your spring break to volunteering. During the week of being there one of the most challenging parts was how exhausting it can be. You definitely had to be fully onboard, awake and aware because it was a lot of physical labor." 
Muller also saw the chance to put some of her class-learned skills into practice. "Being a co-leader I learned a lot about project management with all the planning and logistics of the event, which directly related to the project management class I'm taking for my management major. A lot of what I learned in class is very relevant to what I actually had to do, with figuring out priorities, timeline and deadlines, and making sure we would have a successful trip."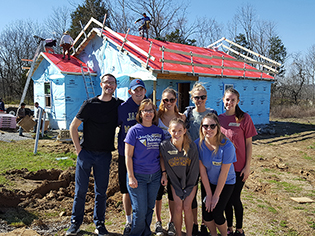 The students helped ReStore by setting up mock kitchens in the showroom, unloading trucks of new and used building materials, rotating inventory to get newest items out on the floor for purchase and inventorying and pricing items. 
The take-away for Muller went far beyond just helping to make the home of country music feel like home for those in need, saying "The friendships that you create through service and that shared experience with other JMU students is incredible. Meeting the people who work at the facility and having such an impact in their lives is great too. It's so cool to see the smiles on their faces, and their appreciation and the thank you's that they give you." Muller paused, and after a moment added, "It's good to see the impact that you have on people."