College of Business
Things are Popping for Recent Spark Tank Winner
---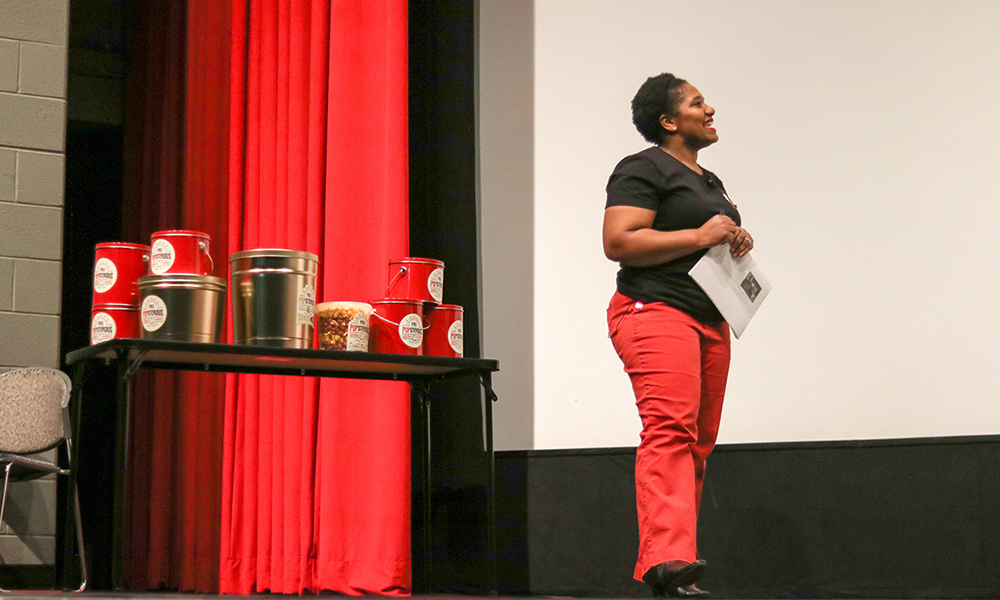 SUMMARY: Tisha McCoy-Ntiamoah, entrepreneur and Professional Director of the College of Business MBA Programs, wins first prize at the Spark Tank Business Accelerator competition.
---
Photos by Brittany Carpenter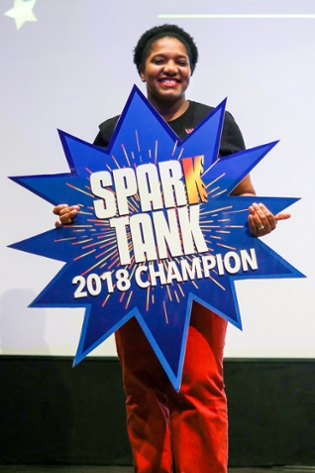 PrePOPsterous, McCoy-Ntiamoah's Bridgewater-based company, offers gourmet popcorn in fun, sweet and savory flavors, and even in school colors, including (of course) JMU's purple and gold. It all started for her as a dream driven by working for a popcorn maker during high school. "I always knew I wanted to own my own gourmet popcorn company one day. Once I moved to the Shenandoah Valley, and discovered the Small Business Development Center, I began earnestly exploring the feasibility of starting the business."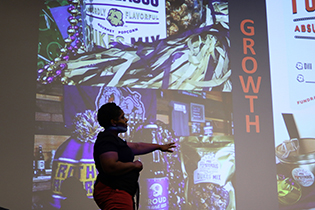 McCoy-Ntiamoah is off to a solid start. She has been able to push her holiday sales figures from 2016 to 2017 up a full 95%, with an 81% increase in average per order value. With the $20,000 marketing package prize the contest offers, she intends to increase her B2B sales through a wholesale program, expand the Tailgate Tub product line to other colleges and universities and launch her Absurdly Flavorful Fundraising program.
The ideas of ethical business responsibility and philanthropy are at the core of what she envisions for PrePOPsterous. "I have committed a portion of my revenues to support scholarship funds for transfer students and programs that support students of underrepresented populations, such as the Centennial Scholars Program at JMU or the Multicultural Business Scholars Program at the University of Kansas. I am a product of the KU MBSP and I wouldn't be the person I am today had that program not supported me with scholarships and cultural opportunities."
Meanwhile, she's looking forward to working with contest sponsors Valley Inbound Marketing and Viking Forge Design to implement some new marketing tools and strategies to enhance and increase brand awareness.