Accounting
From Research to Reality
---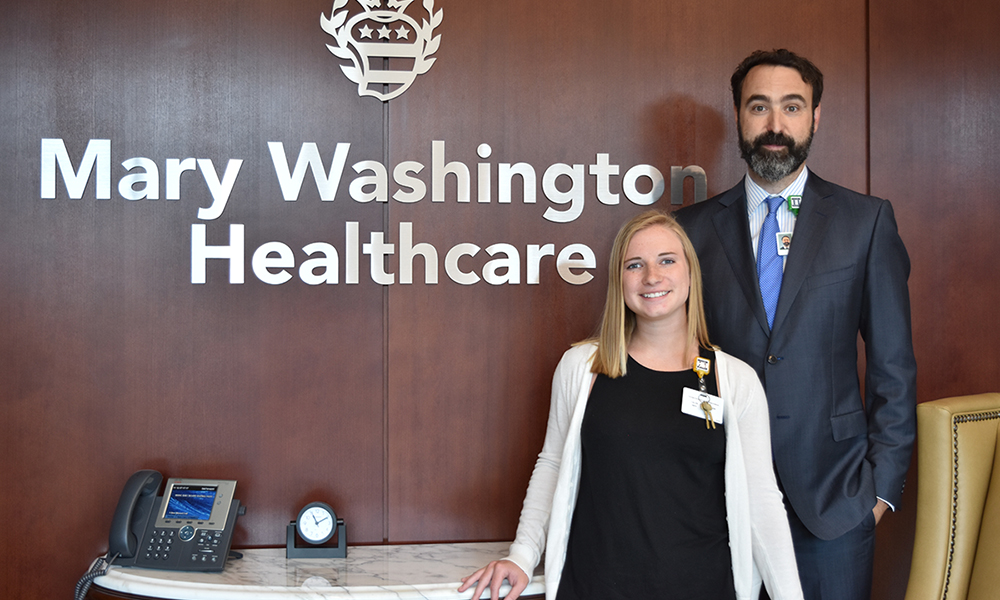 SUMMARY: Accounting major Callie Smith, '19, is applying the work she did as a research assistant for Business Analytics instructor to an internship at Mary Washington Hospital in Fredericksburg, Va.
---
As a research assistant for her professor during the spring, Callie Smith learned how operations management research can be applied to the healthcare industry. The project led to a summer internship opportunity with Mary Washington Hospital (MWH) in Fredericksburg, where her work is focused on improving Emergency Department (ED) quality and efficiency. 
A rising junior, Smith is very familiar with and comfortable in the hospital setting. Born with a foot deformity, she was frequently in and out of hospitals during childhood for surgeries. She was intrigued when she learned about her professor, Dr. Elham Torabi's research in the field of healthcare operations management and expressed interest in becoming involved on the project. 
Torabi hired Smith through the Research Experience for Undergraduates (REU) program. She is the first REU student from the College of Business (CoB) to combine the research assistantship with an internship. 
"The fact that I could use my business skills in the healthcare industry was interesting to me," says Smith, an accounting major and business analytics minor. "I'm glad I reached out to Dr. Torabi because I've learned so much from this experience. To start as a research assistant for my professor and have that position turn into an internship--I've been able to do something that will stand out amongst other job applicants." 
Torabi already was in a partnership with MWH, building computer simulation models that could be used as a platform to compare performance of alternative process improvement policies. She works closely with the hospital's performance improvement specialist Phillip St. Ours, a 2000 JMU graduate. Smith is working with his team this summer, conducting data analytics on ED quality and operational metrics such as patient satisfaction and "door to doc time" (the amount of time that passes from the time a patient enters the door until he or she sees a doctor). She's also working on a separate project for MHW's Wellness Program. 
"It's been a great experience, and it's been fascinating to learn how an emergency department runs," Smith says. "There's so much more that goes into it than taking care of patients. I love coming to work and knowing I'm helping people by doing what I'm good at doing. I could definitely see myself working in the healthcare system as a career." 
For Torabi, mentoring Smith has been the biggest reward of the REU experience. She has enjoyed helping Smith understand how to do research and watching her develop confidence as her professional skills grow. Smith also has been something of an ambassador for the CoB: the MWH staff has asked Torabi to send more JMU interns. 
"I'm proud of Callie and that this relationship between JMU and the hospital is working so well," Torabi says. "JMU strives to be the model of the engaged university, and this is a very good example of how the College of Business is engaged with the community. It's a strong partnership between a faculty member, a student and an alumnus, working together on a project that will benefit the whole community served by Mary Washington Hospital."