Marketing
Closing the Sale
---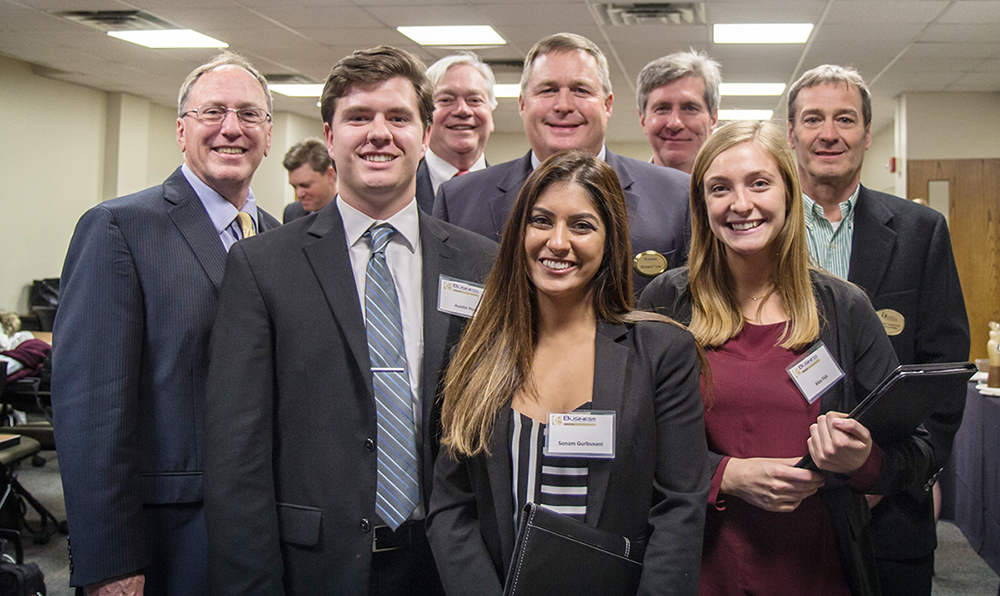 SUMMARY: The Internal Sales Competition gives students a chance to test their sales skills on experienced business leaders.
---
CoB marketing students role-played as sales professionals, trying to close deals, during the Internal Sales Competition held on Feb. 13. 
The 28 students competed individually, acting as sales professionals in one-on-one sales calls with buyers who were played by real corporate executives. They had 14 minutes to close the sale in front of a panel of business leaders, who acted as judges critiquing the students' performance. 
The top four winners - Luke Brower, Alexandra Fish, Sonam Gurbuxani and Austin Peck - will now compete in the National Collegiate Sales Competition, which will take place at Kennesaw State University in Georgia in March. More than 70 universities are expected to participate in that event, with more than 100 corporate sponsors. 
"Students gain tremendously from participating in this event," says Richard Tate, director of the Center for Professional Sales. "They have to perform in front of a real corporate buyer.  They are observed by many other corporate participants. The students also have the opportunity to network with the corporate participants both before and after the competition. These events often result in many scheduled job interviews and quite a few job offers." 
Thanks to the following companies for making JMU's Internal Sales Competition a success:
Partners
Sponsors
Supporters
Comcast
Additional support was provided by The Standard, ADP, SAP, and Tom James.