College of Business
William Wood Receives National Awards
---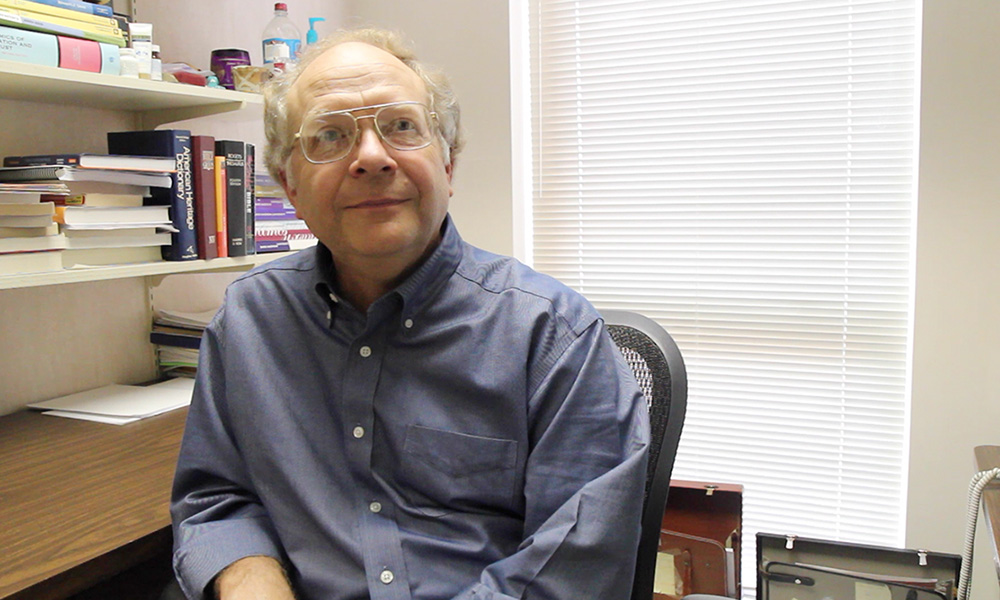 SUMMARY: Economics Professor William Wood Honored Twice by the National Association of Economic Educators.
---
William Wood is fascinated by the economic implications of significant events in American history, such as the Great Depression, the Civil War, and westward expansion. His book, Economic Episodes in American History (Wohl Publishing, Inc., 2011), co-authored with Mark Schug of the University of Wisconsin-Milwaukee, received the 2016 Gold Curriculum Award from the National Association of Economic Educators (NAEE) at the organization's annual meeting, held jointly with the Council for Economic Education.
The book's content enriches standard U.S. history curriculum through stories that illustrate the impact of economic choices. The costs and benefits of immigration, for example, are told through the story of Frank Aks, the 10-month old child of Jewish immigrants who survived the sinking of the Titanic. His family settled in Norfolk, where he grew up to become a successful entrepreneur and community leader.
"The most important principle in the book is choice among alternatives," says Wood, director of JMU's Center for Economic Education. "Because it's history, we tend to think that what happened was inevitable. But in the book, we show how decision-makers at the time had to consider the benefits and costs – and might have decided differently."
At the same NAEE meeting, Wood also received the Henry H. Villard Research Award--the organization's top research award. Named in honor of the co-founder and first editor of The Journal of Economic Education, the award encourages and recognizes outstanding contributions in economic education research.