News
Marketing Major Brea Zeise Puts Education into Action
---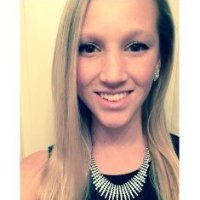 The College of Business provides experiential learning opportunities for its students. The Daily-News Record recently featured CoB student Brea Zeise and her intern experience.
Zeise, a marketing major at JMU, interned with DIGICO Shoot | Post | Design, which is a "creative production firm" in Harrisonburg. While there, Zeise helped launch and promote "Beardo, The Movie."
"At DIGICO I learned about how to plan and implement a marketing campaign," said Zeise. "I also learned a lot about crowd funding platforms such as Kickstarter, and how these platforms can be used in marketing programs."
When local businesses hire interns from JMU, both the students and the companies benefit from the experience.
"I think students would greatly benefit from interning with local Harrisonburg companies," said Zeise. "It gives students the opportunity to have hands-on experience and use the knowledge they've gained from class in a real life situation."
Published: Thursday, November 6, 2014
Last Updated: Wednesday, June 8, 2016