News
CIS Students Study Local Growth Rates of Striper Population
---
SUMMARY: This semester, Dr. Harry Reif¿s Computer Information Systems Project Management class helped answer an important question: Why are the growth rates of stripers at Smith Mountain Lake, VA stunted? The class, working in teams, acted as the manager of a project for the Virginia Department of Game and Inland Fisheries in which they had to plan and execute smoothly each step throughout the process.
---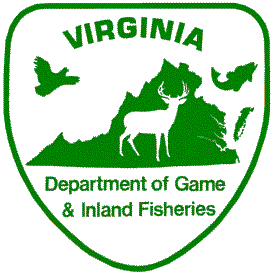 Computer Information Systems (CIS) Associate Professor Dr. Harry Reif applied a real life scenario to his class project for the semester. The class, CIS 464 – Information Systems Project Management, is an undergraduate elective that teaches students how to effectively manage the completion of projects, rather than just complete them. Many CIS students go on to careers in consulting; this course teaches them the management skills necessary as organizations implement new information systems.
"It's kind of like engineering a project," said Reif. "Today's information systems are large and complex.  Knowing how to do something isn't sufficient.  Students must know how to do tasks AND be able to schedule and coordinate the work of others to complete projects faster and more reliably.  "
Solving the problem at hand
Every semester, Reif introduces a new real or fictional information systems project, for student groups to plan and implement from start to finish. This semester, Dr. Jeff May assisted Reif by introducing a challenge faced by the Virginia Department of Game and Inland Fisheries (VDGIF), which noticed that the growth rates of the striper population are stunted.  With stunted growth rates, sports fishermen are unhappy and the VDGIF wants to identify the cause of the problem and work to remedy it. 
Students were tasked with developing a system that would gather detailed data about each fish caught so that the VDGIF could begin its analysis. Students had to use their programming, analysis, and business skills to deal with the practical problems of gathering data from the fishermen.  Since the fishermen would be responsible for inputting the data into the new system, the class had to consider how to effectively gain their trust and ensure accurate data submission.   Additionally, there were multiple other stakeholders that students had to consider when planning the project, such as commercial professionals involved with the fishing industry, the biology department that planned to study the data, and specialists within the VGDIF. 
"My students have to figure out how to interact with all these people who have different interests, competencies and motivations and put them together in a schedule so that this project achieves its goals and is available in time to be useful," said Reif. 
The project plans include every step of the process, from budgeting to scheduling website launches to teaching the fishermen how to input their data. As in real life, the best-laid plans are often foiled.  Unexpected changes and disruptions were introduced as students worked on their project plans.   During the final presentations, students had to consider multiple facets of the project planning process and had to show how they anticipated and accommodated the unexpected changes they faced throughout the semester.
Applying real world scenarios to the classroom environment
There are multiple benefits to teaching students through real world scenarios, one of which is for students to gain experience while working with a real client. An essential objective is for the students to recognize that, in the real world, many projects are not originally well defined, but instead are ambiguous and are subject to constant change.  Students need to anticipate change, understand risks, and be prepared to use project management skills to deliver successful projects for their employers and clients. 
A secondary objective of this experience is for students to learn how to effectively work with a team of diverse individuals.
"Today's business world isn't focused on information systems," said Reif. "It's focused on achieving organizational outcomes.  Information systems are vehicles and project plans are the way we put that vehicle on the road and make it work to achieve organizational outcomes." 
A primary benefit of using real world scenarios in CIS 464 is to help students transition from the academic world to their professional careers, which inevitably involves change. After taking this course, students also feel more motivated to study and complete the test to become a Certified Associate Project Manager, which is a professional certification given by the Project Management Institute. 
Preparing students to better prepare to successfully manage and execute projects
Reif applied the lessons learned in the course to a recent article explaining why many information systems projects fail. A major problem is that different parts work independently, but when they are put together as a part of the new system, they do not work together properly. The CIS 464 course is meant to teach students how to manage projects so that the individual parts will smoothly integrate as a whole once implemented.
"The takeaway is it's important to manage projects successfully," said Reif. "There's a lot at stake [for a company]: existence, reputation, and the financial consequences of having to throw something away."
By Alix Carlin (Communication studies, '14)
Published: Thursday, May 22, 2014
Last Updated: Wednesday, November 9, 2016