News
CoB Graduate Paul Fitzsimmons Awarded PCAOB Scholarship
---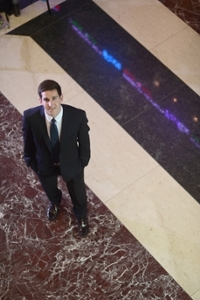 Congratulations to recent graduate Paul Fitzsimmons, who has been awarded a $10,000 scholarship from the Public Companies Accounting Oversight Board (PCAOB).  Fitzsimmons graduated Saturday and is returning next year to pursue his masters. 
Under the Sarbanes-Oxley Act of 2002, monetary penalties imposed by the PCAOB must be used to fund merit scholarships for students in accredited accounting degree programs. The board has established the PCAOB Scholarship Program to provide a source of funding to encourage outstanding undergraduate and graduate students to pursue a career in auditing.
Fitzsimmons will join Ernst and Young's Fraud Investigation and Dispute Services division as a summer intern before returning to JMU in Fall 2014 to pursue a one-year Masters of Science in Accounting Information Systems. His honors and activities include Dean's List, President of Beta Alpha Psi, Student Advisory Council, Men's Club Soccer, and Interfraternity Council Board of Directors.
About the PCAOB
The PCAOB is a nonprofit corporation established by Congress to oversee the audits of public companies in order to protect investors and the public interest by promoting informative, accurate, and independent audit reports. The PCAOB also oversees the audits of brokers and dealers, including compliance reports filed pursuant to federal securities laws, to promote investor protection.
Published: Tuesday, May 13, 2014
Last Updated: Wednesday, June 8, 2016