News
Mu Kappa Tau Welcomes New Members
---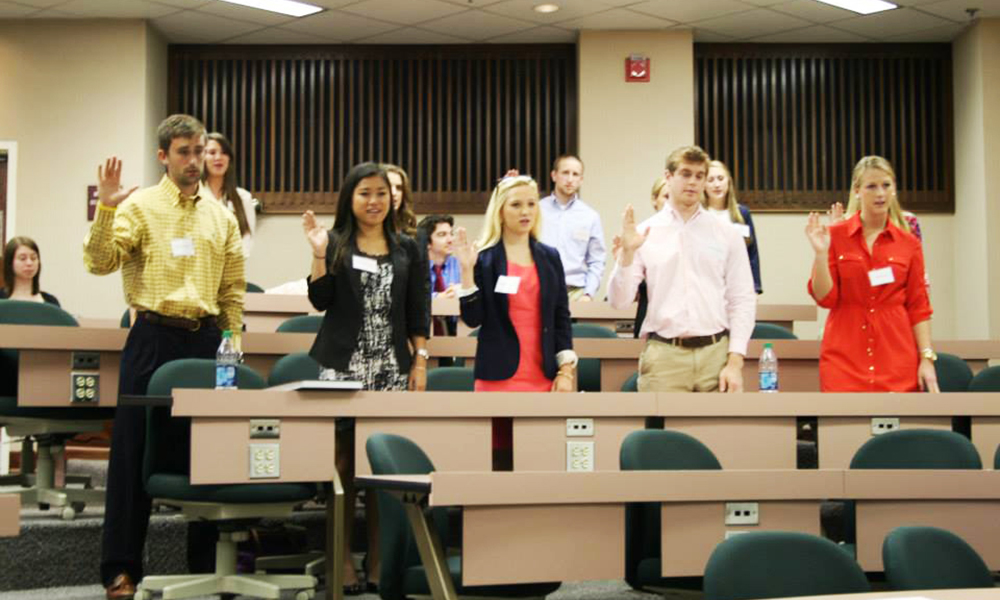 On Friday, May 2, 2014, an induction ceremony was held welcoming 28 students into Mu Kappa Tau.
Mu Kappa Tau (MKT) is the only national Marketing honor society recognized by the Association of Collegiate Honor Societies (ACHS). MKT gained this distinction by becoming a premier Marketing organization—one that offers scholarship, education, and networking opportunities to its members. Admittance into MKT signifies a student's dedication to academic excellence. 
Potential members are only those students who have an overall cumulative GPA of at least 3.25 on a 4.00 scale and are juniors ranking in the top 10% of their class or seniors ranking in the top 20% of their class. 
Congratulations to the following 2014 MKT inductees:  
Senior Mu Kappa Tau Inductees
Megan Anise
Blaine Appleby
Alexa Barone
Andrew Brecher
Sara Coit
Matthew Deters
Meredith Freund
Megan Hasper
Elizabeth Hugill
Matthew Lesiv
Kathryn Lucca
Kathleen McGRath
Courtney Railing
Emily Rupertus
Sophia Sellars
Eric Spatz
Robert Stevens
Frederick Weber
Junior Mu Kappa Tau Inductees
Olivia Deputy
Coleman Fleming
Nicole Gombos
Paige Guidice
Lindsey Jacobs
Mollie Leon
Morgan Moore
Ashley Musumeci
Steven Siker
Haley Svadeba 
To view pictures from this event, click here.  
Published: Thursday, May 8, 2014
Last Updated: Wednesday, November 9, 2016