Democracy Matters - Episode 91: Climate Action Now
News
---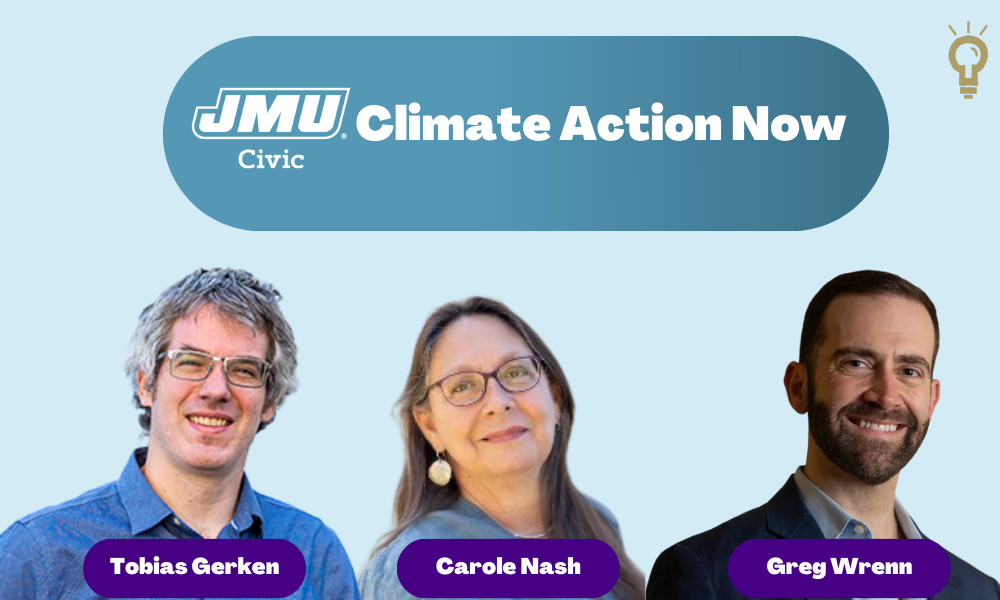 SUMMARY: As the COP26 summit convenes in Glasgow to accelerate action towards the goals of the Paris Agreement and the UN Framework Convention on Climate Change, JMU scholars share solutions that will have the greatest impact.
---
"The basic human connection that we need to happen, is not happening. If we don't find a way to make this global issue on a human scale, it's going to continue to be very difficult." - Dr. Carole Nash
Climate change is affecting life on Earth and the most vulnerable face the greatest risks and costs. Around the world storms, floods and wildfires are intensifying. Air pollution affects the health of tens of millions of people and unpredictable weather is causing untold damage to homes and livelihoods.
In this episode, recorded live as part of Global Climate Change Week, we talk with James Madison University professors Dr. Carole Nash (Integrated Science and Technology), Dr. Tobias Gerken (Integrated Science and Technology) and Dr. Greg Wrenn (English) about the urgent changes that need to happen at the systemic level and impactful ways individuals can contribute to addressing climate change.
Links in this episode: