Fenix Insight's Colin King Visits JMU for Research Study
CISR
---
This headline is brought to you by the Center for International Stabilization and Recovery (CISR) which works to support resilience and recovery in global communities affected by war and conflict.
---
This week, Colin King of Fenix Insight visited JMU for project meetings related to our joint study on the aging of underwater munitions for DoD's SERDP program. 
Colin met with JMU faculty from various disciplines who are lending their expertise to the study and toured several lab spaces to see the different types of equipment that could be used in potential future research.
Then Colin and CISR Assistant Director Nicole Neitzey traveled to Arlington, Virginia, for the annual SERDP ESTCP Symposium to learn about other munitions response projects funded by the program and connect with fellow researchers.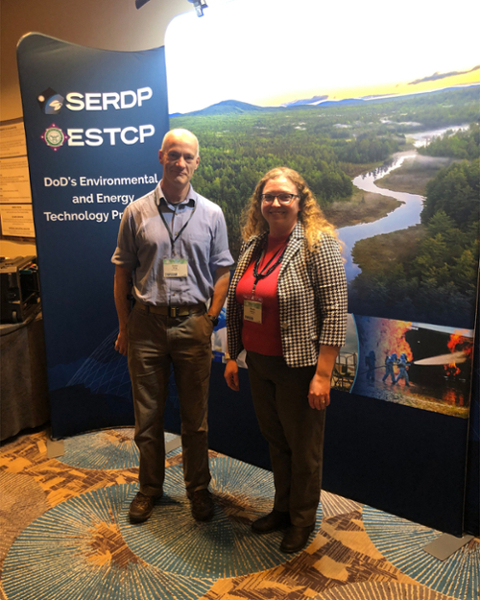 Read more about Fenix Insight on their website.