Computer Science hosts 10th annual DIGITAL event
News
---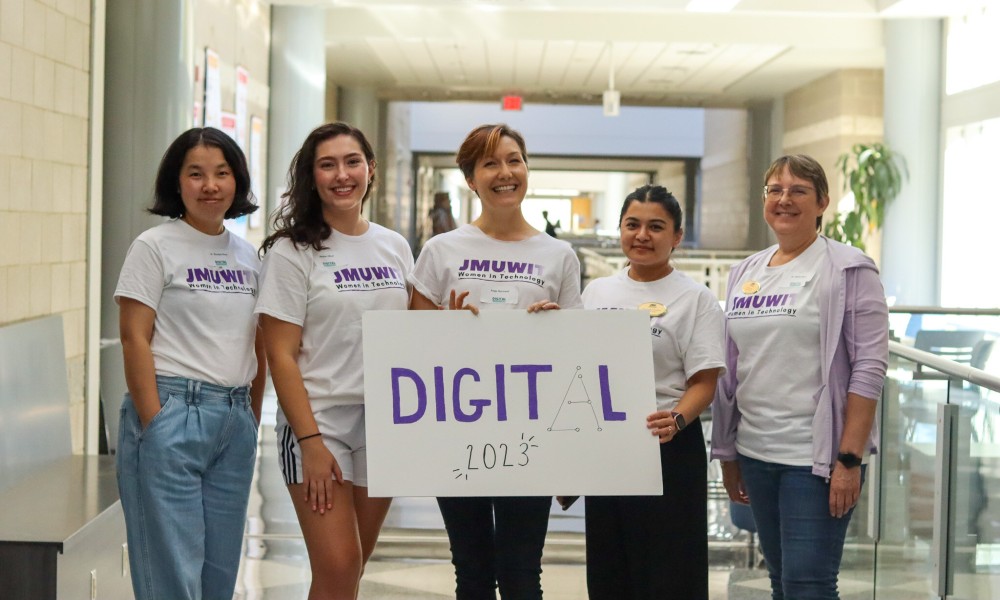 JMU's Women in Technology held its annual event, Dukes Inspiring Girls into Technology Across Limits, on Oct. 7. The program, led by a team of JMU computer science students and faculty, introduces technology to high school females from Harrisonburg and surrounding areas.
During high school, "it is essential that young women get exposed to the endless possibilities of technology," said Amber Oliver, a computer science senior and conference chair for the event. "My favorite part of the event was watching the students get excited about the cool technology they were working with," she said. "Seeing them engaged in the workshops was incredible, and you could tell they loved it."
This year, the workshops included navigating a digital turtle through Python, racing drones, exploring augmented reality using an Oculus, creating a mobile app using App Inventor and building a personal Wikipedia page. Additionally, the students were introduced to ChatGPT and the ethical responsibilities when using the technology.
DIGITAL continues to be an important computer science-outreach event. "These girls are in an age range where they are still figuring out their interests. If we expose them to technology during this time, they can take high school courses in tech and decide if they want to pursue a career in technology," Oliver said.
"While the workshop is only one day, we hope we sparked their interest in coding, and by sending them home with tech like this, they can keep exploring," said Paige Normand, CS advisor and outreach coordinator.