Engineering welcomes Shae Powell to their advising team
News
---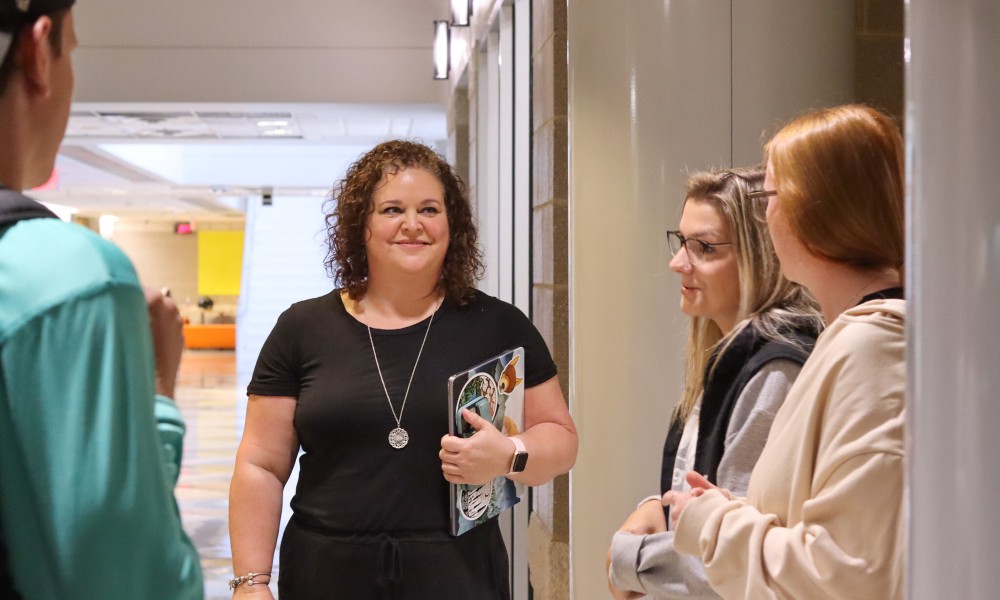 It's often said that it takes a village to raise a child. In the post-secondary sense, it takes a university to raise a student body. Shae Powell knows this quite well and is eager to empower the next generation of engineers as she begins a new journey as an academic adviser for the Department of Engineering.
Before her 18th year at the institution, Powell began her career in a support role within Student Affairs. It didn't take long for her to discover her passion for engaging with the energetic and dynamic student body. As she advanced within the department, her interactions with the students expanded. Throughout the years, she took on roles such as advising clubs and organizations, supervising student employees, and having meaningful conversations with hundreds of students about their university experience.
Then, she transferred to Constituent Engagement, where her role sang a similar tune. This time, her work focused less on students and more with family, parents, and donors. The result was rewarding and an echo of the energy she felt while at Student Affairs. Powell decided to get a master's degree in Counseling Psychology and College Student Personnel Administration, elevating her qualifications to become an adviser.
"I found that working with students was rewarding," explains Powell. "I was making a difference, and it was valuable work. So, I decided to pursue my master's in counseling psychology and college student/personnel administration. My goal was to leverage the skills and knowledge I acquired over the years working with students, along with my education, to become an adviser and support students from that perspective."
Because of her extensive experience, the path to advising was relatively smooth for Powell. In addition to the coursework required for her Master's degree, Powell delved into the intricacies of effective advising and learned how to apply principles of psychological development, along with familiarizing herself with various JMU support systems.
For example, Powell recognizes that many of the 600 students Engineering advises are on their own for the first time, balancing academics, work, and social lives in an environment potentially hundreds of miles away from home. Therefore, during her meetings with students, she not only considers academic factors but also considers external aspects such as sleep schedules and social interactions. Powell offers multiple solutions to problems empowering students to make decisions that best suit their individual needs.
"I consider myself successful when students are achieving their goals," says Powell. Each student's path is unique, but the overall goal is for them to thrive, learn, fully engage in engineering, and discover their ideal career."
"We are delighted that Ms. Powell is bringing her wealth of experience to JMU Engineering at this dynamic time,: says Bayo Ogundipe, Head of JMU's Engineering Department. "We are committed to providing a robust learning experience that caters to the unique personalities of our increasingly diverse student body. Shae is the right person to help us meet this challenge."
Despite her official job title, Powell's enthusiasm and dedication consistently shine through in her student interactions.