News
ISAT alumnus creates app to oversee production for Merck
---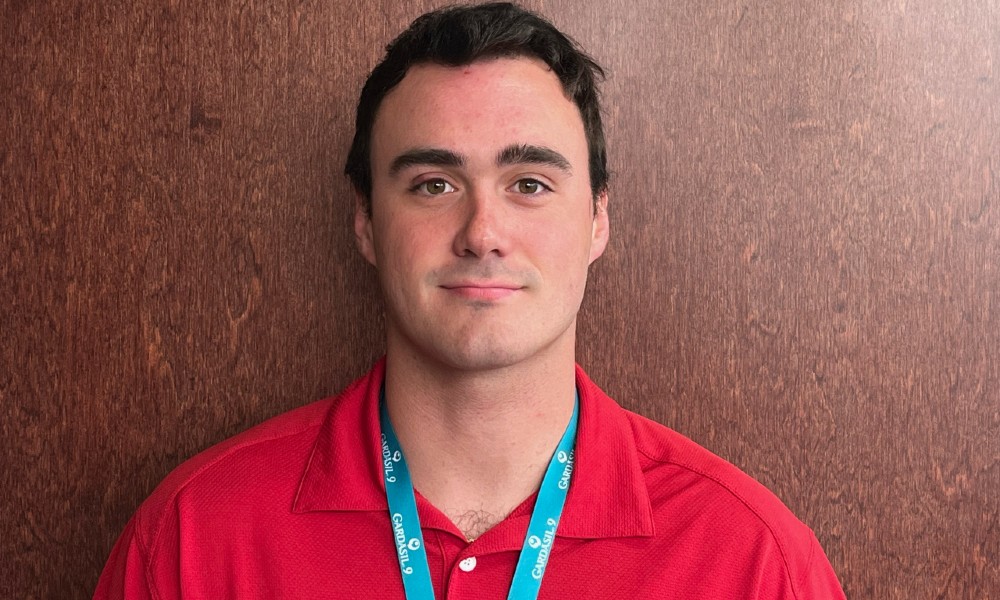 Charlie Salette ('22) began his college journey with aspirations of becoming an orthopedic surgeon. But his path took an unexpected turn when he discovered the Integrated Science and Technology major. "I knew I wanted to work in medicine," said Salette. "When I heard about the ISAT major, I knew it was the perfect fit — it offered classes in all the different science categories."
JMU's ISAT program is unique — it emphasizes an interdisciplinary approach to problem-solving, encouraging students to integrate their knowledge from different fields to find innovative solutions to real-world challenges. 
Salette credits ISAT with preparing him professionally — especially with teamwork and problem-solving. "The ISAT major focuses on working as a team to solve issues that have not been solved yet," said Salette.
During his sophomore year, Salette heard about the Merck production plant in Elkton, Virginia. "I knew that is where I wanted to be."
As an ISAT major, students work closely with a faculty adviser to complete a capstone project that addresses a real-world problem — often teaming up with industry to address an area of need. Under the direction of ISAT professor Chris Bachmann, Salette was able to partner with Merck to automate its Primaxin production line.
"I knew Charlie from some of my ISAT classes — he was a hard worker," said Bachmann. "When the opportunity for an internship at Merck came up, we both knew it was a good fit — he could work on his project over the summer, gain valuable real-world experience, and better position himself for the job he really wanted."
Using the programming language R in R-Studio, Salette created an app to monitor the fill line for the antibiotic and check when uncategorized or categorized downtimes occur.
The data from Salette's application is used to inform staff that the production line has stopped and requires fixing. Cataloging the uncategorized downtime also allows the team to figure out why these issues are occurring and generate solutions, possibly including tool replacement and a change in the maintenance schedule.
In 2021, Salette was offered an internship with Merck. He and his team were responsible for developing the backbone structure of an app used to monitor the fermentation in the production of Gardasil, an HPV vaccine. The system collected data from the production tanks and arranged them in specific categories and used them to develop a "24/7 real-time monitoring application."
"Almost all of my ISAT classes consisted of labs where you work with a group of students," explained Salette. "This prepared me for my job because it consists of working with my team to find out why an automated machine is not running at 100% and what we will do to fix it."
Salette was offered a full-time position with Merck prior to graduating from JMU in 2022. He is now an associate specialist, manufacturing automation — part of Merck's new Automation Shift Support Team. After nine months of training to work with the automation of Gardasil's fermentation and purification stages of production, Salette and his team assist with issues that arise with the automated machines. "I'm excited to gain more professional experience and am looking forward to opportunities for growth," said Salette.
"In the end, it all worked out beautifully," noted Bachmann. "Charlie finished his project ahead of the normal capstone cycle, graduated in December, and accepted a full-time position at Merck — it was a real dream come true."
Learn more about the JMU's Integrated Science and Technology major.