Engineering students design STEM mobile learning studio
News
---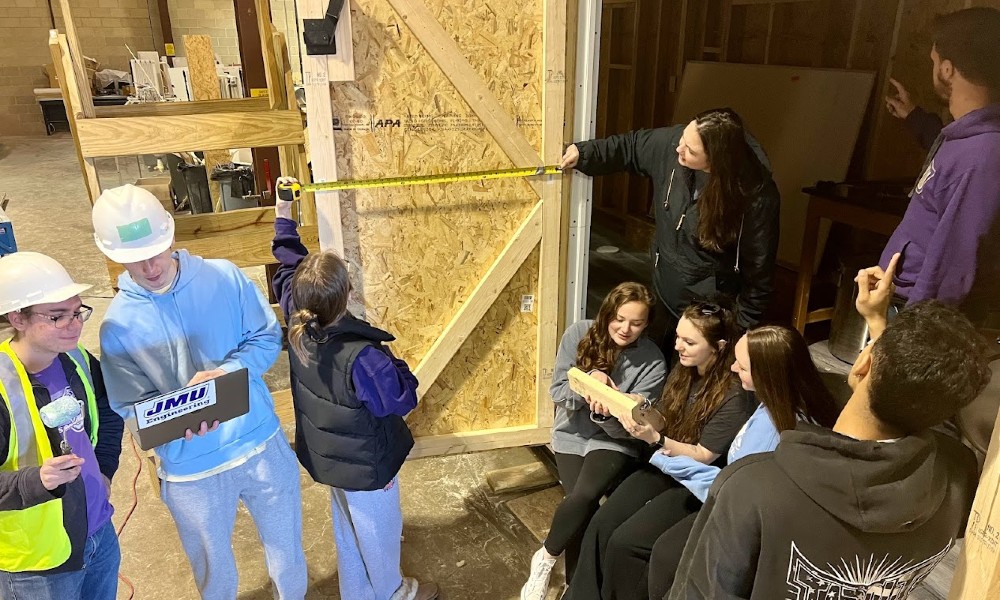 The STEM Wagon is almost ready to hit the road. The Engineering capstone project is an "interactive, learning module museum," as described by team member Emma Myers, a junior Engineering major. Designed to teach middle school and high school students about STEM, the mobile learning studio is preparing to take on its first classroom.
"I think it's important that we're getting kids excited [about STEM] at a younger age, so as they go through middle and high school, they'll know what to expect," Myers said.
The STEM Wagon aims to empower the next generation of students to explore and pursue STEM disciplines. The mobile trailer will include four interactive learning modules that revolve around engineering.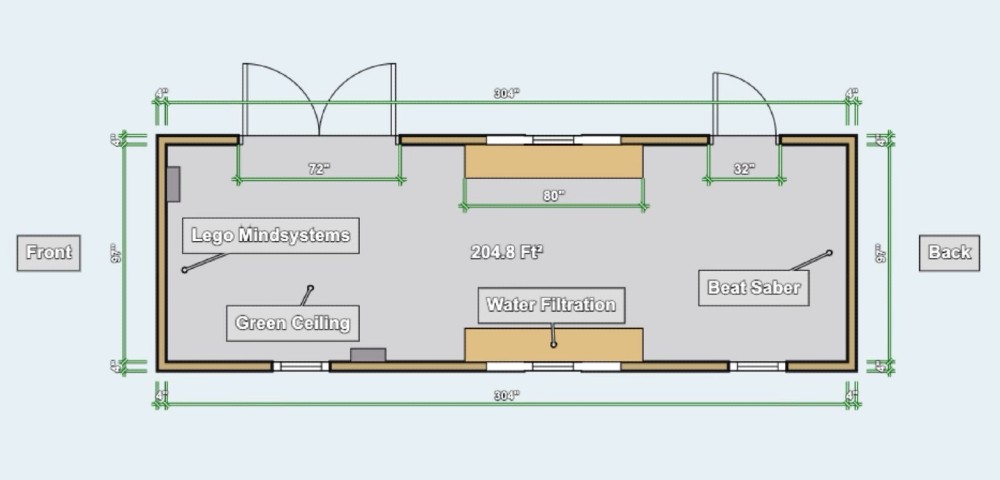 The trailer is repurposed from an old camper purchased by Engineering professor Steven Harper in January 2019. Harper worked with students to strip down the camper and rebuild it into a trailer suitable for the project.
Myers is working on a robotics module that will teach students simple coding. Other modules include a water filtration system and an interactive game where players' body movements are captured and analyzed.
"We took some time figuring out what we think the kids would enjoy – getting them excited about STEM," said Kaylee Donnelly, team member and Engineering major.
The project has been passed down for several semesters and is now under the management of its fourth student team. The current team will be the last since the wagon is almost complete.
Donnelly's interest in architectural engineering and constructing the trailer's framework drew her toward the project. However, her enthusiasm and passion for promoting STEM education to young students convinced her to stay committed.
"I chose to stay with it because I really do think it's cool educating kids on how STEM works," Donnelly said. "I learned about engineering in middle school, so it kind of hit home for me."
After taking a pre-engineering class at her middle school, Donnelly found her calling to pursue engineering as a career. She feels strongly about sharing her passion for STEM with other young students, hoping they will discover their strengths in STEM.
Donnelly, also an art minor, is focused on completing a mural on the outside of the trailer. The mural represents different fields within STEM, such as a bridge to symbolize civil engineering and a rocket to symbolize aerospace engineering.
"We want [the trailer] to be bright, friendly, welcoming, but also super exciting for the students," Donnelly said.
Adebayo Ogundipe, Head and professor of JMU's Engineering Department, believes in the lasting impact of this project. "Engineering practice requires a strong sense of civic responsibility and a focus on the common good. This project is designed to educate and inspire, which are some of the bests impacts of good engineering work", Ogundipe said.
The trailer is equipped with heating and air conditioning and can comfortably accommodate approximately 20-25 students.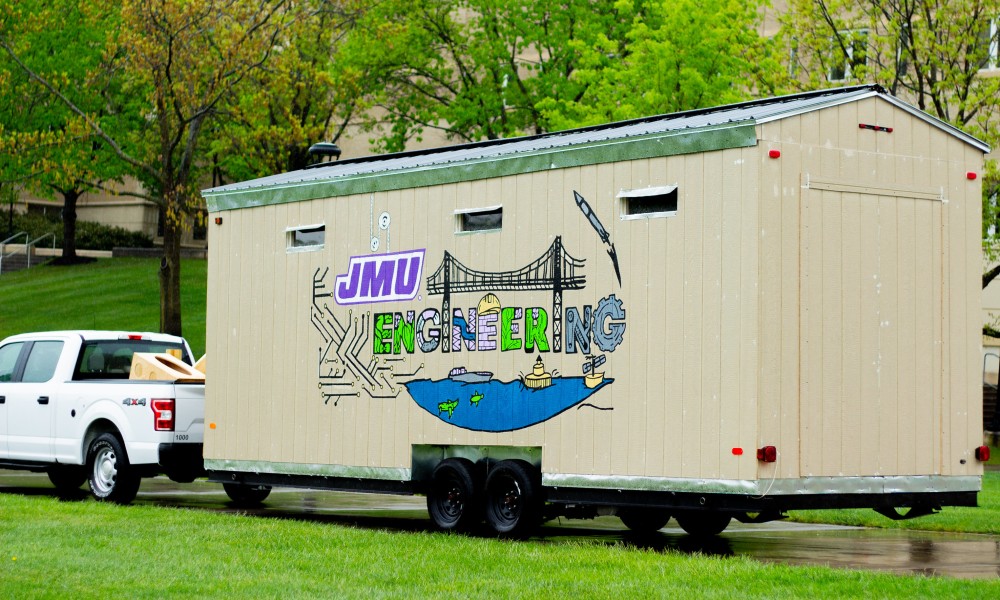 Aside from completing the mural and polishing up the learning modules, the team is ensuring the trailer has the correct weight distribution to travel safely on the road. This is the last crucial step to complete before the team can begin taking the STEM Wagon to local schools.