JMU offers a new Climate Science minor
News
---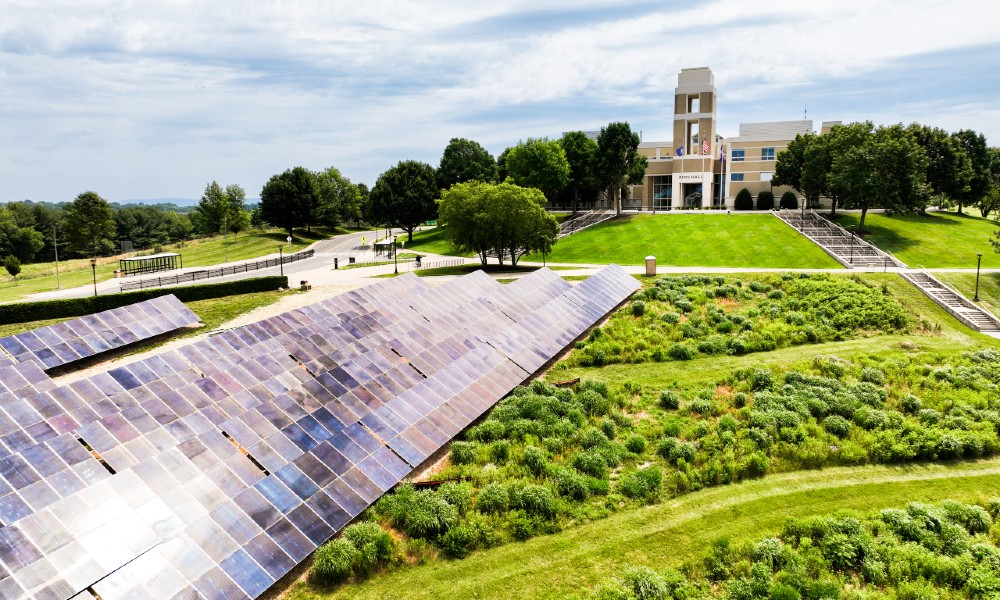 Weather affects nearly every aspect of daily life. Humans watch weekly weather forecasts on the news, study almanacs, and stash rain jackets in their cars – just in case. But what are the environmental factors, properties, and changes that impact how the weather behaves over long periods of time – or the climate?
Beginning this fall, the College of Integrated Science and Engineering (CISE) and the College of Science and Mathematics (CSM) are introducing an exciting new Climate Science minor.
Program coordinators Mary Kimsey, professor of Geography, and Bill Lukens, professor of Geology, will teach students about the geography, chemistry, geologic record, and analytical methods associated with the Earth's climate systems and the impacts of climate change on weather. 
Kimsey is excited about the new minor because of "the incredible expertise at JMU in areas such as atmospheric science, climate change, paleoclimates, and marine sedimentology."
"The science of climate systems has expanded enormously since I took my first course in the history of climate in the 1980s," explains Kimsey. "Students will be learning about concepts and processes that are being researched around the world at a rapid pace. To understand what is happening with the Earth's climate, and what we can expect in the future." Furthermore, "students will have the opportunity to participate in research projects, something exciting" for faculty members and students alike."
"Human activity is changing Earth's atmosphere and oceans in ways that we haven't seen on Earth for millions of years," says Lukens. "To understand what our planet will look like in the near future, we have to look back, deep into Earth's past, for examples of hotter climate states. The geologic record is the time machine we can use for this." He notes that students taking courses in the minor will have the chance to explore past climates through geological records and then contextualize them within our current and future world.
The minor has officially been approved, and students can begin to enroll in classes. Courses will range from physical geography lectures and labs to climatology, meteorology, natural disasters, GIS and cartography. The minor requires 18 credit hours with 24 courses to choose from. The minor also offers opportunities for student research and internships.