Engineering student raises awareness across campus
News
---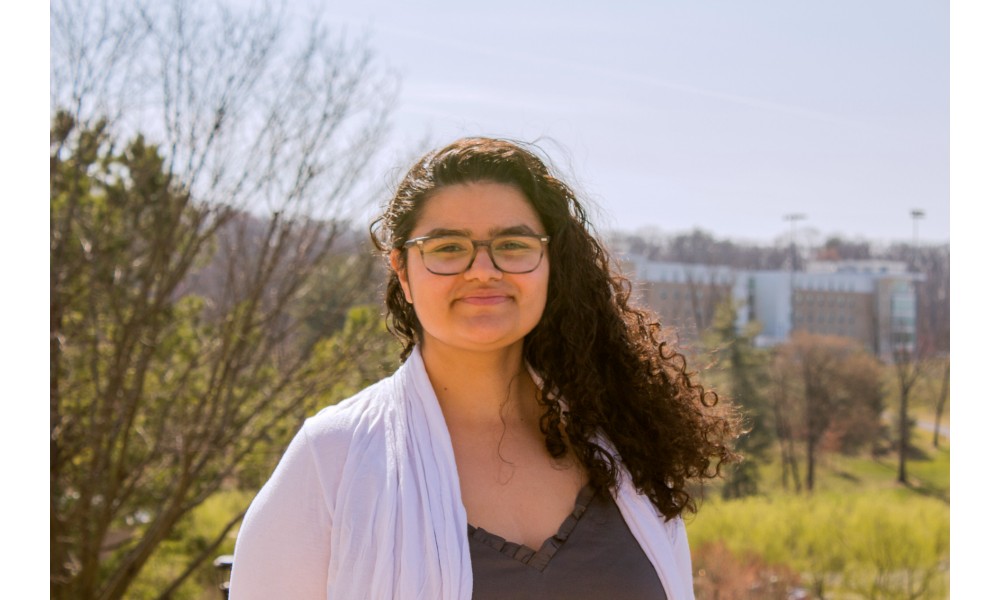 Engineering major Juliana Cruz knows that being a minority woman in engineering is an uphill battle.
According to the National Science Foundation, the percentage of Hispanic female engineers is less than 2%, with only 117,000 in the industry. "This is why raising awareness to support Hispanics and minorities in STEM is so crucial," Cruz said. "The percentage of females in engineering is already so small. When you look at the percentage of Hispanic females in the industry, it's even less than small."
Cruz is also the Chapter President of the Society of Hispanic Professional Engineers (SHPE) and is raising awareness about the organization across campus. The JMU student chapter of SHPE started in Fall 2019 to empower science, technology, engineering, and math (STEM) students with inclusivity and professional development efforts. SHPE is open to students in any major, minor, background, GPA, and identity.
Cruz says she wishes "people were more open to learning about SHPE, what SHPE stands for, and what type of community [they] are trying to build" at JMU. She confesses that she feels they "get turned down because people hear the word 'Hispanic' in [their] name and assume they can't join or the club is not for them," but it isn't the case. From Q&A sessions with industry to discussing careers and internships, as well as joint events with JMU's Society of Women Engineers (SWE), National Society of Black Engineers (NSBE), and Madison Aerospace Club (MAC) – SHPE has opportunities for everyone.
In 2022, Cruz was awarded the John Deere Scholarship for her efforts with SHPE and Engineering Ambassadors (EA) as an undergraduate engineering student. "The scholarship validates Julie's hard work in continuing to grow the JMU SHPE Student Chapter," says Daniel Castaneda, Professor of Engineering, "and her work to encourage minority students in local schools to consider future careers in STEM."
While SHPE is a young organization at JMU, it is determined to "participate in recruitment efforts that benefit all three diversity-serving student organizations [SHPE, NSBE, and SWE] and our larger engineering student body," says Castaneda.  
Cruz encourages her peers to join SHPE. "Anyone can get involved by reaching out to me directly via GroupMe, email, BeInvolved, or Slack… [or by getting] in contact with professor Castaneda," explains Cruz. She also encourages fellow students to "apply, apply, apply" for scholarships on the SHPE website.
"Being part of a club that understands me, empowers me, and has opportunities for me to succeed has helped motivate me more than one can imagine," says Cruz, who hopes to make engineering more accessible and leave a lasting impression on the lives of numerous students in the JMU community. 
Learn more about JMU Engineering