News
JMU alumnus creates efficient cooking device in Madagascar
---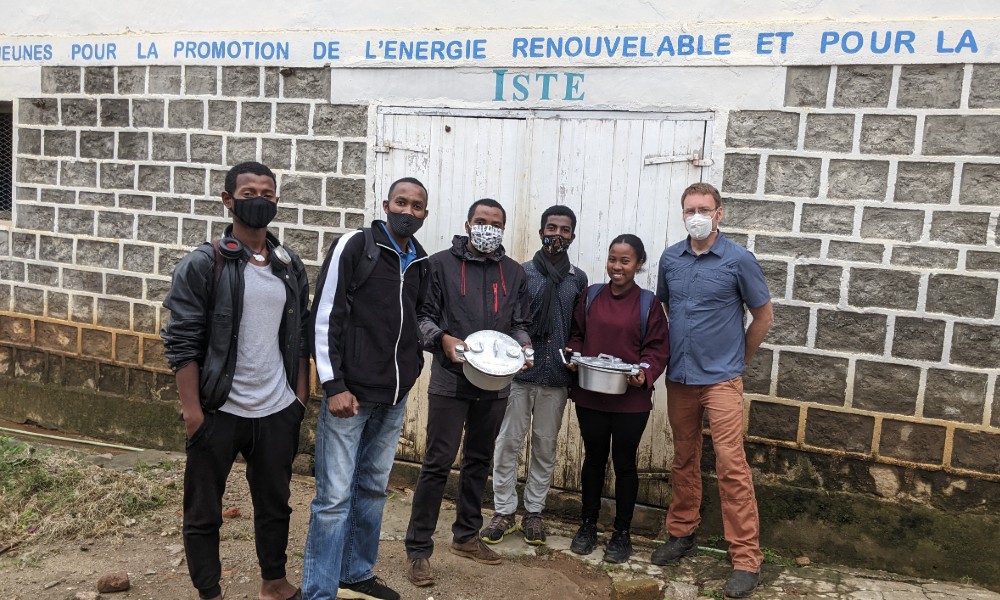 SUMMARY: Justin Wimpey, a graduate of JMU's Masters in Integrated Science and Technology (MSISAT), created a fuel-efficient, locally-made pressure cooker in Madagascar. The device saves time in the kitchen, reduces fuel usage, improves indoor air quality and is better for the environment.
---
In 2019, Justin Wimpey ('11M) was living in Madagascar. He recently moved there with his wife, who is a U.S. State Department Foreign Service Officer. For Christmas, Wimpey gifted his household staff a few Western-style pressure cookers. His staff loved the pressure cookers — they cut their monthly fuel usage in half. That's when Wimpey had an idea.
In Madagascar, the primary way to cook is using an aluminum pot over an open flame, with charcoal as the fuel of choice. This method is both time-consuming and incredibly fuel-consuming. When Wimpey saw the impact of the gifted pressure cookers, he knew it could change lives. However, the first challenge was convincing people in Madagascar to adapt their typical way of cooking to try something new.
Wimpey initially considered importing pressure cookers from China or India, but he found that people in Madagascar were hesitant to use them, and the cost of imported products was out of reach for most. In addition, he quickly learned that people in Madagascar would not be receptive to using products outside of their cultural norms. So Wimpey had to find a way to make this new device affordable and appealing.
To make the transition work, Wimpey needed to create a pressure cooker that could be produced locally and resemble cookware people were already familiar with. He looked to Madagascar's most popular piece of cookware — a simple aluminum pot — for inspiration.
"[I thought], what if we took one of those and adapted it?" Wimpey said.
So he did — that was the beginning of the "Cocotte Minute Gasy." Gasy is short for Malagasy, a term for the people of Madagascar.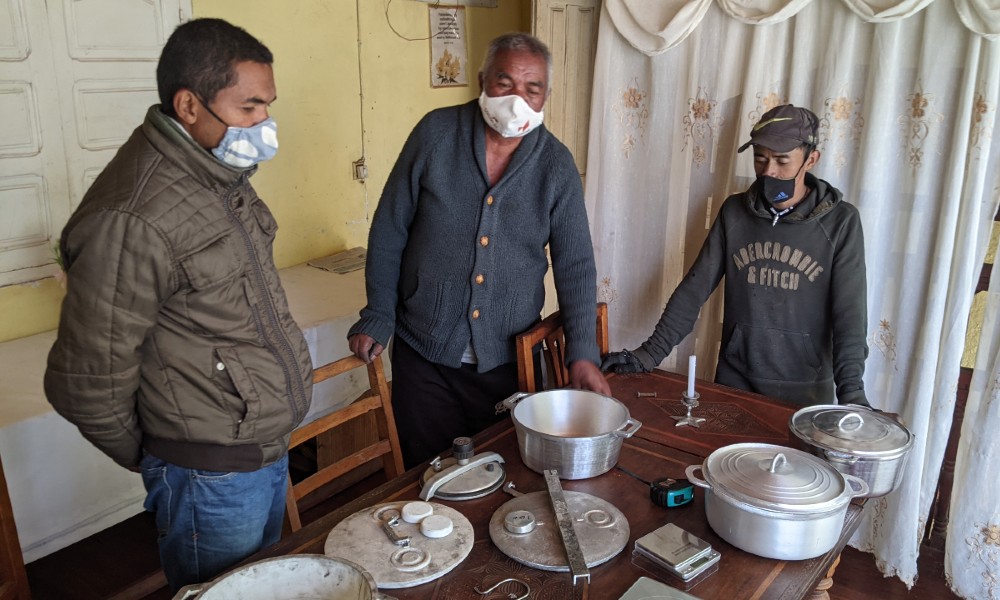 "In a nutshell, the [Cocotte Minute Gasy] is a locally appropriate pressure cooker adapted from the local aluminum cooking pots in Madagascar," Wimpey said.
While the initial idea struck him in February of 2020, the Cocotte Minute Gasy came to fruition much later because Wimpey had to leave Madagascar temporarily due to the COVID-19 pandemic.
Back in the United States, Wimpey continued to research and brainstorm. When he was able to return to Madagascar, he brought a 3D printer with him. Copying the size and shape of the standard aluminum pot used by most families in Madagascar, he created and designed a plastic model of a pressure cooker that could be made locally.
In search of a workshop that could produce his design, Wimpey traveled 50 miles south of Antananarivo, the capital of Madagascar — to an area where aluminum pots are made. He found a partner, and they spent the next six months refining the design and creating a prototype together. Finally, it was ready to hit the market.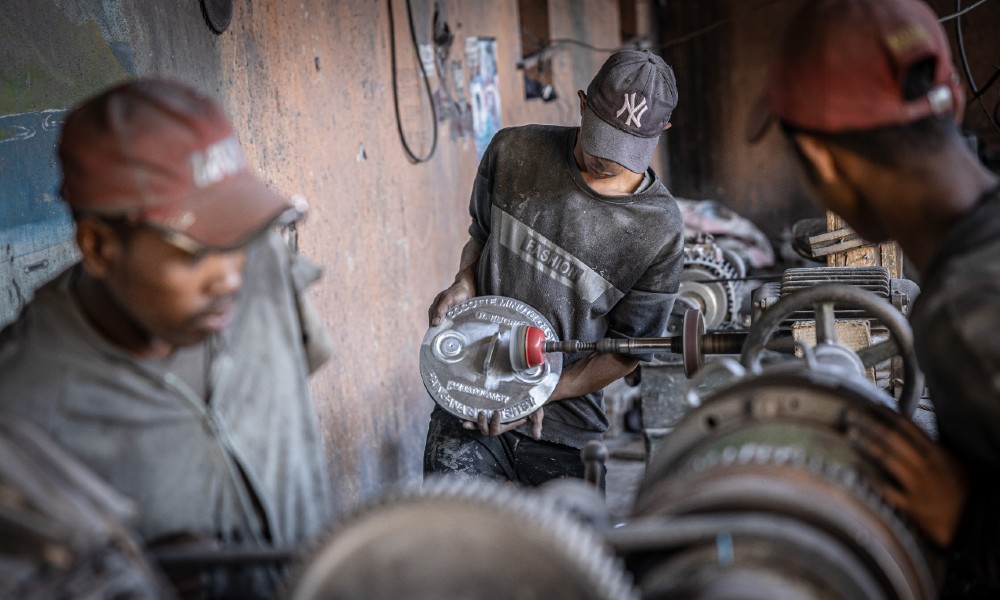 "We started selling it to the public in early January 2022, and it just kind of snowballed from there," Wimpey said.
Wimpey secured the backing of BeLocal Group, a U.S.-based nonprofit, and together they developed a plan to encourage the adoption and distribution of these new pressure cookers. Wimpey and his team promoted the pressure cooker through cooking demonstrations for social groups, churches, and boy scout troops. The demonstrations show how the product will profoundly improve their cooking habits.
Over 750 of Wimpey's pressure cookers have been sold so far.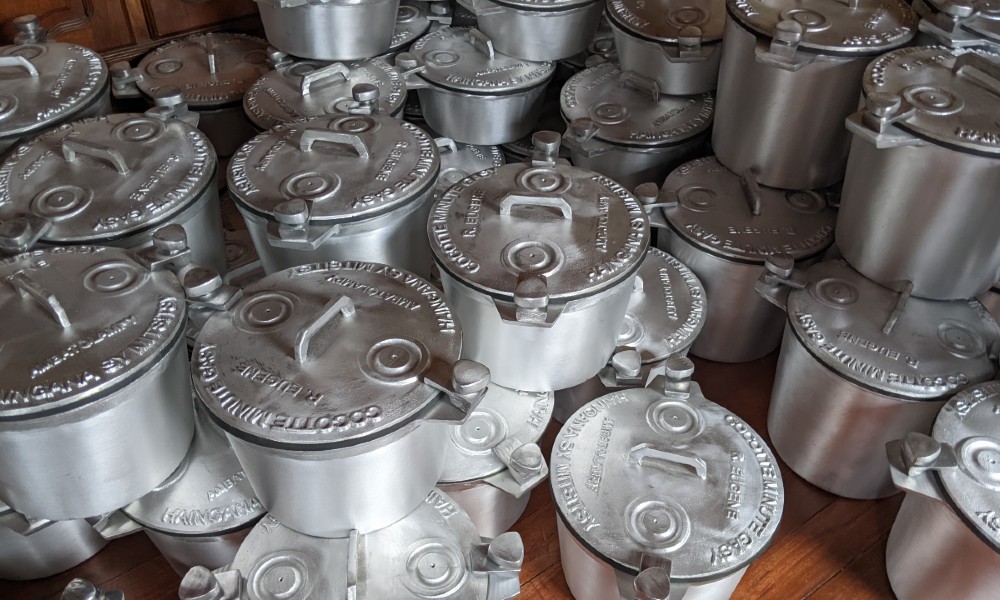 "The amount of time a pressure cooker can save Madagascar women in the kitchen is astronomical," explains Wimpey. In Madagascar, people eat more rice per capita than anywhere in the world. The cooker reduces rice cooking time from one hour to 15 minutes.
"Instead of cooking your food for four to seven hours, you can cook that same dish in an hour and a half," Wimpey said.
Wimpey's pressure cooker is more environmentally friendly than traditional cooking methods in Madagascar. Deforestation for charcoal production is an ongoing environmental issue, and his fuel-efficient pressure cookers are a way to help reduce the ecological harms happening in the country. Most families using the new pots save 2-3 hours per day of cooking time and use 50% or less charcoal than before.
Due to a career change, Wimpey entered the MSISAT program after eight years of working as a mechanical engineer. The skills he learned in the graduate program allowed him to explore different career possibilities and invent a device as ingenious as the Cocotte Minute Gasy.
"In part, what you learn from ISAT is that there are all sorts of ways to approach problems," Wimpey said.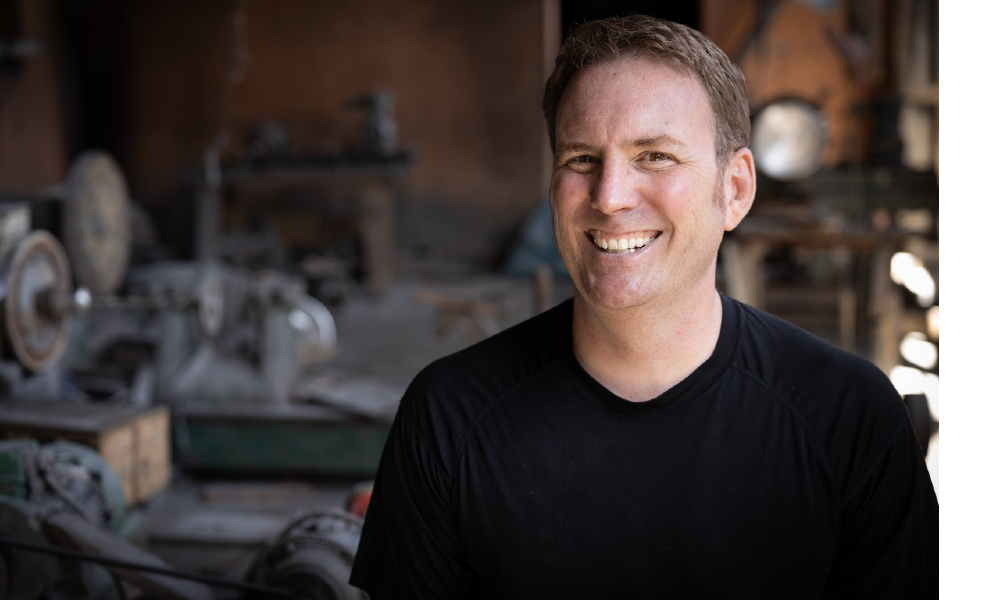 Wimpey won the 2022 Secretary of State Award for Outstanding Volunteerism Abroad (SOSA) for his pressure cooker. This award serves to highlight those who are strengthening diplomacy through generosity abroad. Wimpey continues to define himself as an example of volunteerism — he handed his product over to his local Madagascar team to promote and distribute. He collects no profits. BeLocal Group continues to support the project as it grows. Together they aim to build a new factory in Ambatolampy and expand production significantly.