News
DIGITAL inspires high school students to explore technology
---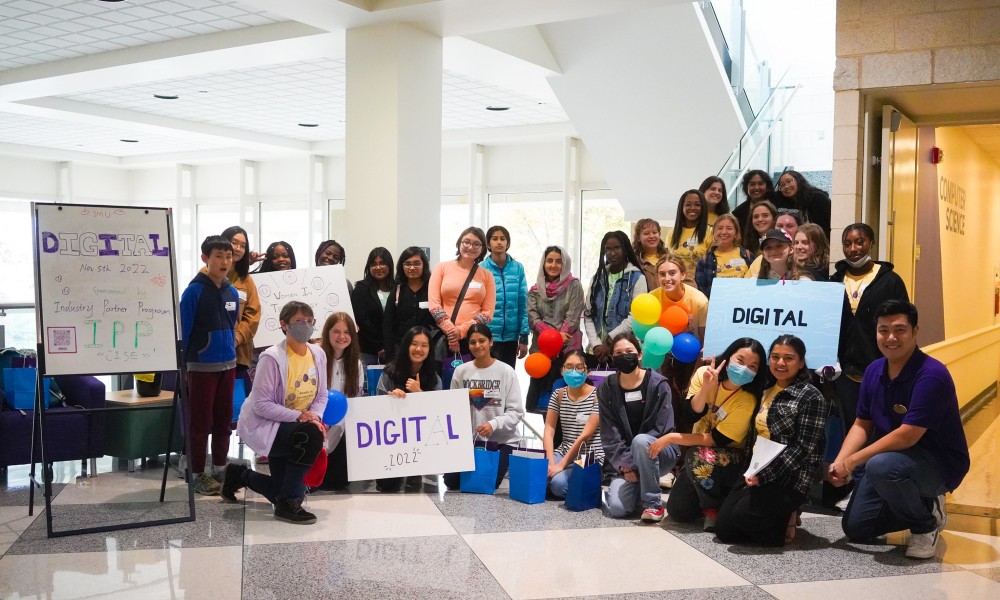 JMU's Women in Technology (WIT) held its signature annual event, Dukes Inspiring Girls Into Technology Across Limits (DIGITAL), on November 5. The program, led by a team of JMU Computer Science (CS) students and faculty, inspires high school girls from the local community to learn about technology.  
"Our goal is to provide opportunities for young women who have passions, interests, and abilities in computer science and technology," explains CS Professor Zhujon Duan. "Introducing girls to computer science at DIGITAL allows them to work with technology that is accessible and geared toward their learning."
This year, hands-on workshops included augmented reality, web development, drone races, python turtle art, and mobile app development. A panel of female students and recent graduates also shared their experiences in STEM.
"Girls have a chance to see possibilities in technology that they may not have known about and spark their interest in it," says CS major Riley Cavanagh. "I attended an event very similar to DIGITAL, and it inspired me to pursue a field in computer science," she adds. "We strive to be the driving force of that inspiration for the next generation."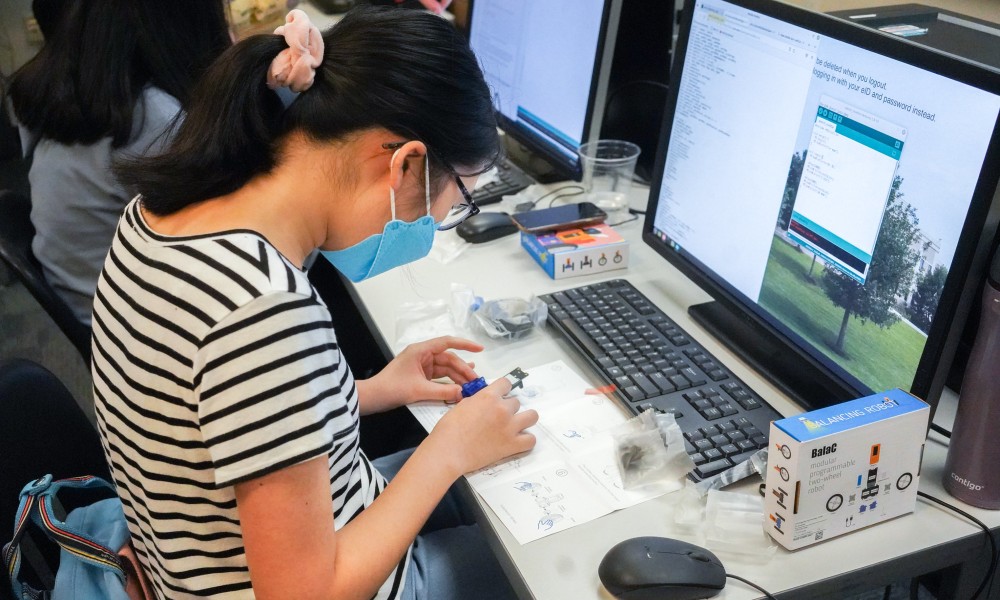 Cavanagh was a co-leader of the python turtle art workshop, which allowed the girls to manipulate code to draw different designs. "They enjoyed watching code come to life," she says. "Watching the girls' eyes light up when they fixed a bug in their code or when they find something they enjoy is so heartwarming for me." 
"DIGITAL continues to be one of our most important outreach events. The young women participating in DIGITAL are the future," says Bob Kolvoord, Dean of JMU's College of Integrated Science and Engineering (CISE). "Connecting with our students and faculty show them the promise and opportunity of studying a technology-related discipline."
DIGITAL, sponsored by the CISE Industry Partners Program, is held annually and inspires local high school students to participate in technical workshops and explore the diverse fields in STEM. View all the images.