News
KEEN award helps JMU faculty unleash new ideas in engineering design
---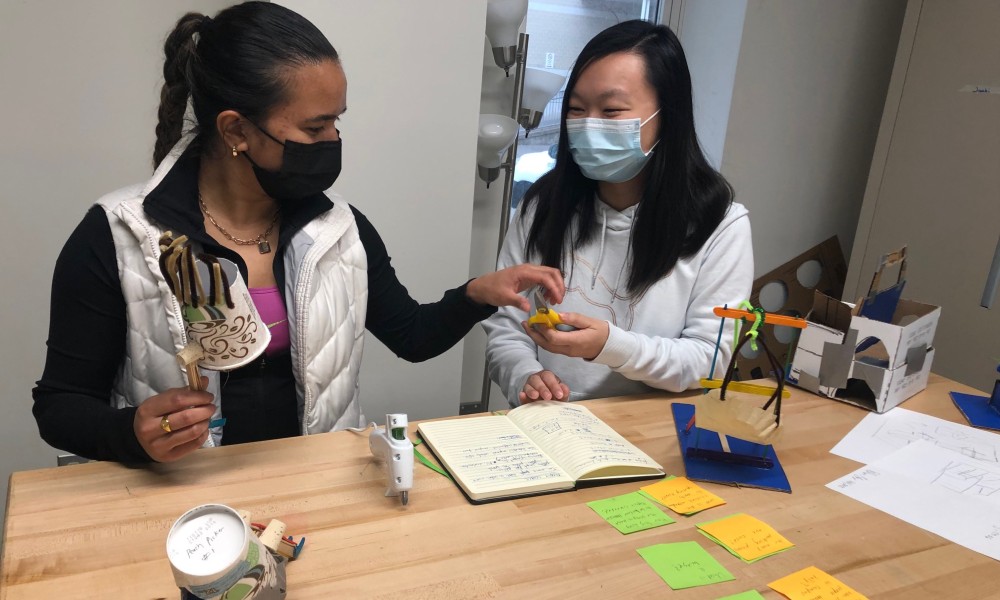 SUMMARY: At JMU, one professor is leveraging the learning and opportunities offered by KEEN and is expanding what it means to be an engineer for her students.
---
By: Sophie Edlich, CISE Student Writer
Shraddha Joshi, a professor in JMU's Engineering Department, is participating in Engineering Unleashed, a community of engineering faculty founded by the Kern Entrepreneurial Engineering Network (KEEN) that fosters entrepreneurial characteristics in future engineers. 
Faculty from universities across the country participate in Engineering Unleashed Faculty Development workshops to help inspire future generations of engineers to identify opportunities, make a positive impact, and create value for the world around them.
Shraddha, who focuses on engineering design theory and methodology, has taught human-centered design to sophomores and is currently teaching engineering design to juniors. Participating in Engineering Unleashed workshops has allowed her to lead projects that she couldn't have afforded to start on her own. "I've really enjoyed these workshops because they're very interactive," she says. "I've been learning the capabilities of what's possible and thinking about how we can incorporate making in our classrooms."
Joshi was one of 27 faculty members chosen from across the nation by KEEN for her contribution to engineering education, specifically entrepreneurial-minded learning. Named an Engineering Unleashed Fellow, she received $10,000 to advance her work on her project — Build to learn — exploring how making influences learning in students. "The funding came at the perfect timing," Joshi said. "It means a lot to me because it allows me to take the idea I've been working on for a couple of years and act on it."
Joshi is using the funding to do further research on how "making" affects student learning. "It allows me to hire students who can work with me and then learn how to perform research, studies, and prototyping," she explains. 
Under her mentorship, her undergraduate research students are currently working on a pilot study design by prototyping different for different design problems, such as a machine that will lift a ping-pong ball and throw it accurately at a target. After building their ideas and prototyping, her research students will design and conduct a pilot study by narrowing it down to a single design problem. This will allow them to study how making helps the students to understand and explore the characteristics of problems within a design. "This is how students incorporate making and designing into learning." Joshi hopes to conclude her current studies with a framework for teaching students to use simple prototyping to explore design problems.
In the future, she will be setting up prototyping workshops to help students develop prototyping skills, such as creating 3D artifacts with cardboard and sculpting with clay. These skills aren't something that engineers usually learn, but they are essential skills for building in the inventive big-picture stage.
This award is a stepping stone for Joshi. She is pursuing additional research and projects to develop entrepreneurial mindsets in engineering.