News
Carole Nash named CISE Director of Diversity, Equity, and Inclusion
---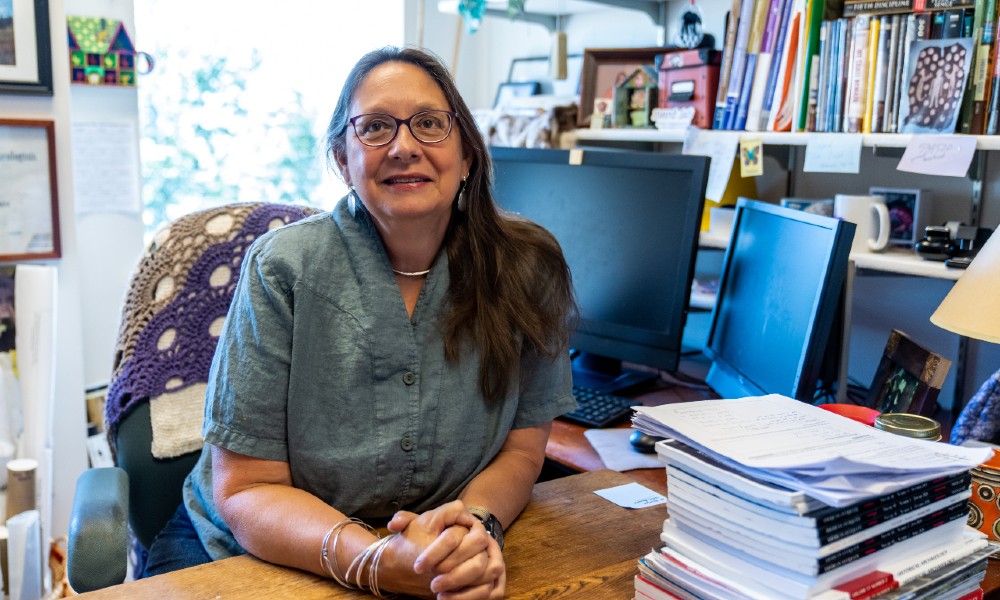 SUMMARY: Carole Nash, professor of Integrated Science and Technology (ISAT) and Geography, serves as the new JMU College of Integrated Science and Engineering (CISE) Director of Diversity, Equity, and Inclusion (DEI).
---
By: Meghan Long, CISE Student Writer
Carole Nash is responsible for cultivating an inclusive environment that enables talented and motivated people from a wide range of backgrounds and life experiences to contribute to solving the critical problems of our time using science and technology—a task that she does not take lightly.
"I wanted to learn more about what my colleagues are doing in their classrooms and what students are doing around DEI," Nash explains. "We have an opportunity to contribute to a larger discussion at the university and do reparative work. We are responding to changes in society," she says.
"We're not just talking the talk, we're actually getting things done."
Carole Nash
Nash is one of 15 Directors at JMU. While she spends most of her time focusing on CISE's commitment to DEI, the work allows for collaboration between colleges. DEI Directors meet monthly, sharing stories about the work being done in their colleges and across campus. When they are not meeting, the Directors work tirelessly to get the word out about their work.
This is a three-year position for Nash, and her goal is to stage the work. Currently, she is gathering information, looking at specific hiring practices, noting the diversity of our faculty and students, and understanding the kind of teaching we do around DEI. "At times, it can be difficult, emotionally taxing, hard work," stresses Nash. "There are people on the other end of those numbers."
Nash is no stranger to this kind of social justice work. "I am an archeologist by training—and a lot of my work is focused on the question of how do you give a voice to people who are no longer here? There is a lot of power in telling a person's story. When someone is not included in telling their own story, you can really miss what is important," she adds.
Carole is excited about her work as CISE DEI Director. She will focus on the bigger issues she considers essential to the long-term health of the college. "We want to make CISE a welcoming place," she says.
"Carole's accomplishments as a scholar and teacher, the respect she has garnered from her colleagues across the college, make her an ideal choice to carry on this critical work.  She's building on the foundation laid by the inaugural DEI Director, professor Kyle Gipson. She will help ensure that CISE is an inclusive and supportive learning community for all students, staff, and faculty," notes Bob Kolvoord, dean of CISE.
Nash aims to open the door for students in the college to get involved in work related to DEI. "There have been faculty here doing this work for a long time," she explains. "We want to create a community of socially diverse people, eliminate barriers, and help our community understand that they belong."
Learn more about JMU's College of Integrated Science and Engineering