News
IA professor brings rich research experience to JMU
---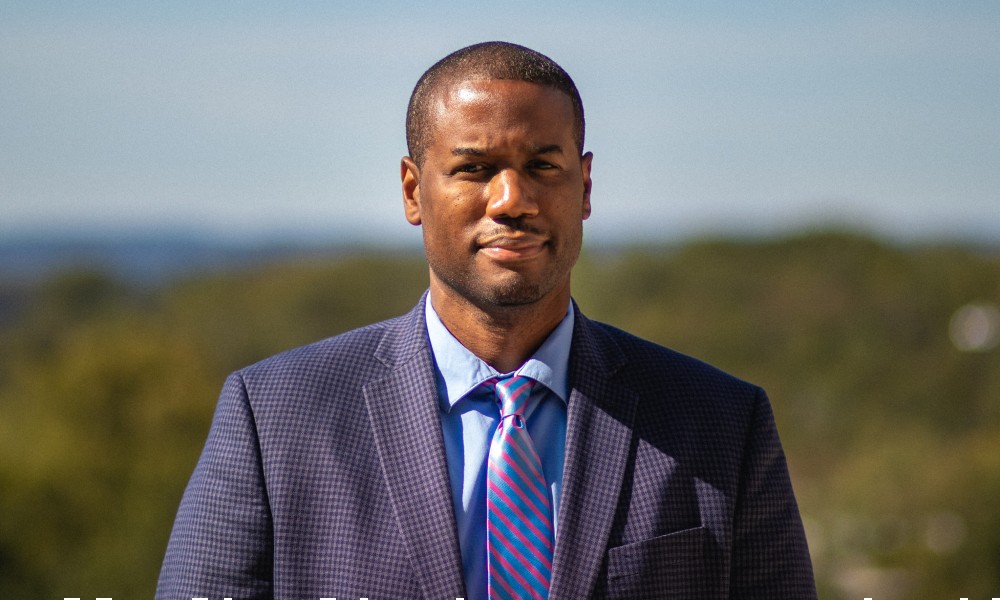 SUMMARY: The JMU Intelligence Analysis (IA) major is a growing program—with a growing cohort of impressive faculty.
---
By Meghan Long, CISE Student Writer
Orlandrew "Drew" Danzell is a new face within the IA faculty. His journey to JMU comes after years of research and experience across the country. Danzell graduated with a Ph.D. in Security Studies from Kansas State University in 2011. His dissertation focused on counterterrorism efforts and the hardening of domestic infrastructure against terrorist attacks. 
Drew spent ten years working at Mercyhurst University in their Intelligence Studies Program, the last three of which he was chair of the department. He provided students with the skills needed for the intelligence community, law enforcement pursuits, and private businesses. He also spent time working on a wide range of research projects—from why political parties turn to terrorism to the role of education as a pacifying antidote for terrorism on the African continent. "I am excited to merge my experiences in other collegiate IA programs with new opportunities at JMU."
"One of the most enjoyable parts of being at JMU is the sense of community among faculty, staff, and students," Danzell explains. He describes the Intelligence Analysis program as an "exciting" place to work and is impressively credited as a pioneer in analysis education. "JMU's IA Program encourages students to learn through innovative and practical ways. The curriculum is structured to help students assess emerging complex real-world problems. My colleagues bring a variety of training and background experience from the Intelligence Community, and private sector, which makes collaboration on projects a rewarding experience."
His introduction to teaching at JMU has been far from ordinary. Soon after joining the IA program, Danzell quickly adapted his courses to fit an online format due to the COVID-19 pandemic. 
Danzell's undergraduate courses focus on national security, research design and writing for IA, and ethics, law, and IA. Currently, he is leading an anti-money laundering (AML) course. "This is a subject area in high demand and a course that has never been formally offered at JMU." He says his favorite classes to teach, given his teaching and research agenda, are courses that include a conflict spectrum, such as terrorism, military intervention, civil wars, and genocide.
A quantitative researcher, Danzell is working on numerous research projects in conflict studies, including terrorism from a more global aspect, military interventions, private military contractors in Africa, and anti-money laundering. He is writing a book on intelligence analysis and recently presented his research on naval security and terrorism at the International Studies Association Conference. When he is not conducting research himself, Danzell serves on the Editorial Board of International Interactions, a leading ranked peer-reviewed journal. 
Orlandrew is sharing his passion for research with his students. He is collaborating with  Laura Smith, a sophomore IA student, on research related to the activities of ISIS in Mozambique. 
Though Danzell's time at JMU has been marked by unprecedented circumstances caused by the pandemic, he hasn't let anything get in his way. He is inspired by the drive of his students. "The students in the IA program are very motivated and willing to take on the challenge of learning new things." 
"The IA degree can open so many doors to many different fields—government, contracting, business, science," Danzell explains. He encourages students to take advantage of the rich disciplinary education offered in the department. "Don't limit yourself, dream big."