News
Geography Alum Named to "Forbes 30 Under 30"
---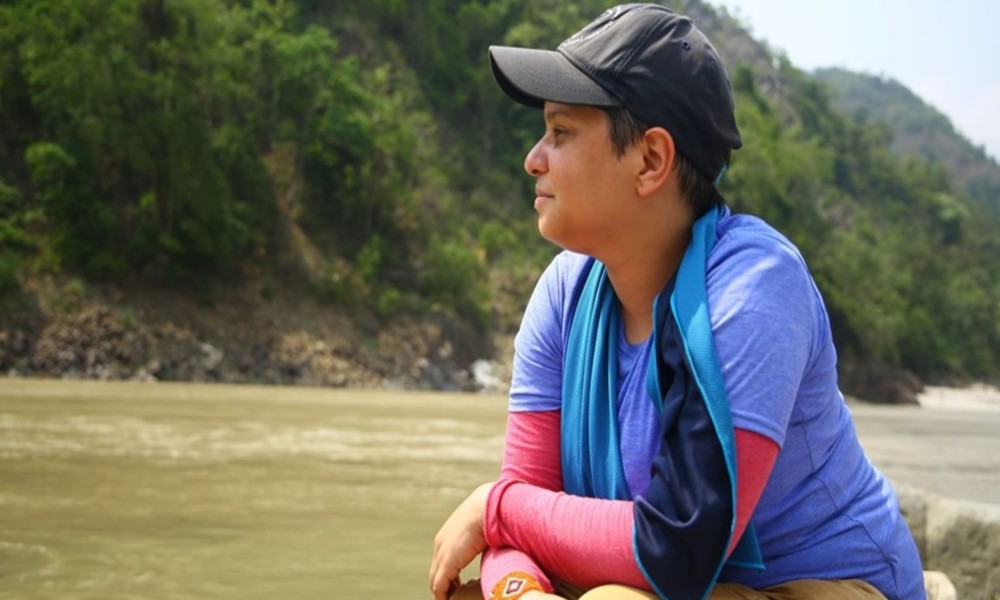 By: Meghan Long, CISE Student Writer
It's not every day that you find yourself in Sub-Saharan Africa working with lions—but for Geography alum Gabi Fleury ('14), it's just another day in the office.
Fleury has traveled across the globe for the last seven years as a conservation biologist in human-wildlife conflict mitigation. As a conservation biologist, Gabi is concerned with protecting habitats, ecosystems, and the species that inhabit them. Particularly, Fleury's work focuses on African carnivores, like cheetahs, leopards and lions. Gabi's impressive resume recently captured the attention of one of the most distinguished publications in the world—Forbes Magazine and she was named one of Forbes "30 under 30" for 2021. 
Each year, the magazine shines a light on 30 of the brightest young leaders who make a difference in the world. Gabi's nomination is groundbreaking - one of three conservationists of color and the only non-binary individual to make this year's list. "It means a lot. It's really exciting," Gabi explains.
"I was shocked. Forbes doesn't tell you that you're going to be on the list. I had no idea. I looked at the list one day to see who got on there…and there I was!"
Fleury works closely with farmers to convince them not to kill carnivores who may eat their livestock and to understand the farmers' reasoning behind how they feel about carnivores. Fleury explains how carnivores are a crucial part of the ecosystems they inhabit. "I like to think of myself as an interspecies diplomat," Gabi explains.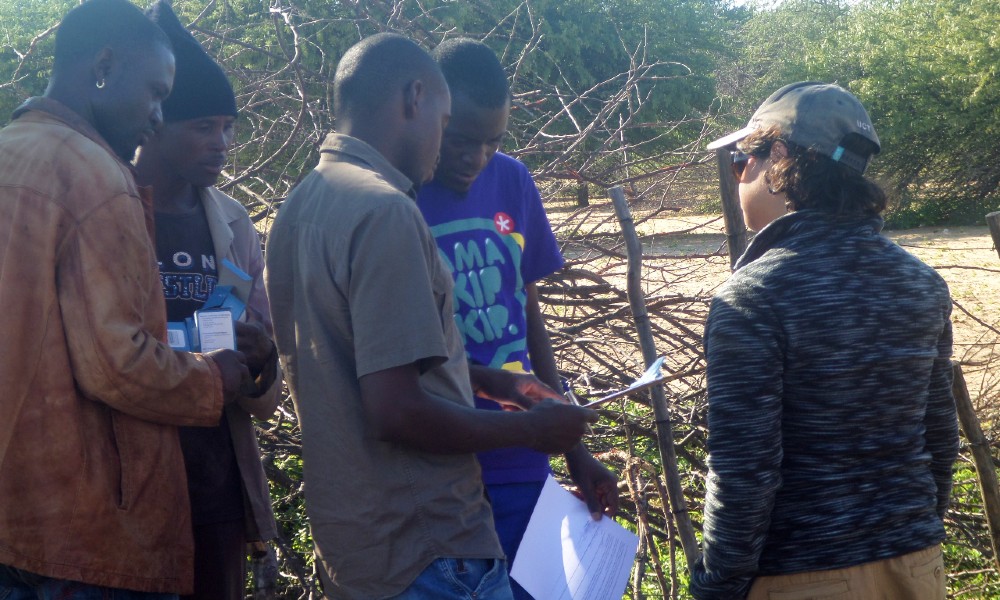 "A lot of what I do is figuring out what are the problems of an area, cultural perceptions, historical factors, and ecology. How does all of this influence each other?". 
Gabi's work in human-wildlife conflict mitigation is particularly focused on predator and livestock conflict. Much of Fleury's work has taken place in eastern and southern Africa—specifically South Africa, Namibia, Mozambique, Kenya, and in the future: Botswana. Over the years Gabi has been able to accumulate invaluable on-the-ground experience. Though the COVID-19 pandemic has forced much of this work abroad to an abrupt halt, Fleury is eager to get back to being out in the field in Africa.
The work that Gabi does requires an immense skill set. Fleury explains, "Solving human-wildlife conflict is probably something we'll never completely solve, but we can mitigate." Not only does Gabi have to bring a rich background knowledge of conservation and ecology to work every day, but they also have to also be ready to meaningfully communicate with members of local communities to solve these issues. Each day Gabi has to be ready to deal with something new, use different skills, and be ready to think on their feet to navigate these complex community dynamics. 
Gabi works on numerous mitigation strategies, such as "lion lights" motion-activated devices that can detect when a predator approaches a livestock enclosure. These lights are used to scare carnivores away and prevent them from attacking livestock at night.
Gabi's love of conservation work began at JMU as a Geographic Science major. Gabi's undergraduate honors thesis focused on human-wildlife conflict mitigation.
Fleury credits time spent in JMU's Geography of Africa class, taught by Professor Jennifer Coffman. "That class really spoke to me. It steered me into doing what I do now and opened my eyes to a deeper understanding of African conservation issues."
"Gabi is very organized, very demanding of self, and very committed," says Coffman. She recalls her time working with Gabi, who has always been a hard worker.
Fleury's appreciation for JMU runs deep. "I loved my time at JMU and would not be anywhere without it," says Gabi. "I remember what it feels like to be an undergrad - you're so busy and overwhelmed. But now that I'm out of it - I miss it and I use the lessons I've learned every single day when I work."
Gabi encourages students to take advantage of the wide variety of classes, unique opportunities, and the strong foundation the Geography Program offers, "I want students to get that spark - just like I did." 
Gabi is working towards a Ph.D. in conservation biology. While COVID-19 has halted much of the on-the-ground work, Gabi will be taking advantage of the time to gear up for the next stages of life in conservation.
Fleury's career has been life-changing. "I've been all over the world," says Gabi, "but I will never forget my experience at JMU – It will always be part of my story."