News
JMU collaborates with UVA form new student chapter
---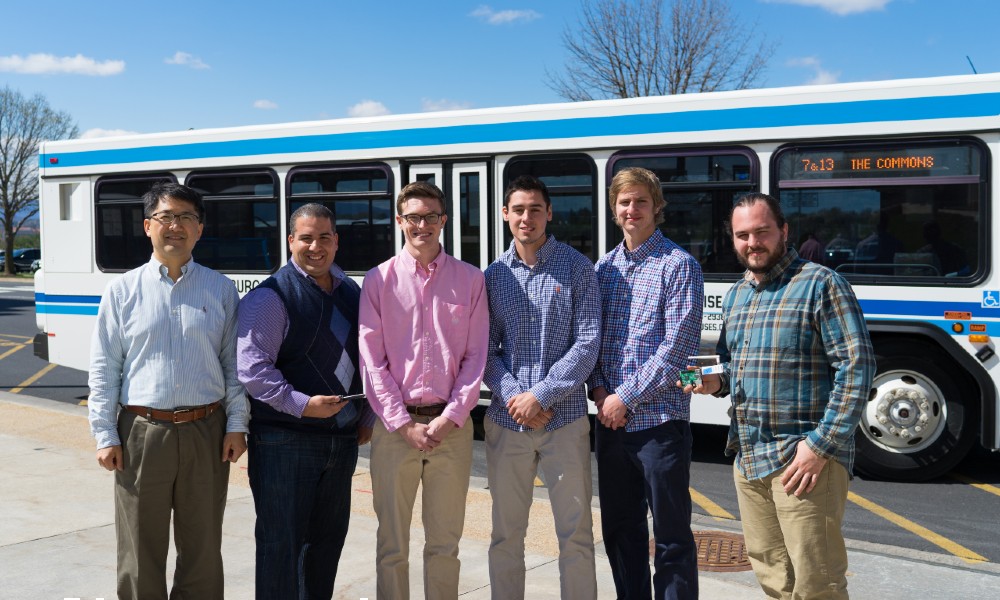 SUMMARY: JMU and UVA form a new IEEE Intelligent Transportation Systems Society Chapter for Central Virginia
---
By Meghan Long, CISE Writer
JMU students are embarking on an exciting new collaboration with the University of Virginia (UVA). Together, JMU and UVA formed a new IEEE Intelligent Transportation Systems Society (ITSS) Chapter for Central Virginia, which will provide students with more expansive networking and research opportunities. 
Intelligent Transportation Systems (ITS) is part of IEEE, the world's largest technical professional organization dedicated to advancing technology to benefit humanity. ITSS is a volunteer-led international community and networking platform to interchange, discuss and foster progress in scientific research and innovations in the field of ITS for the benefit of humanity. It is open to scientists, engineers, practitioners, students, and policymakers in ITS.
Computer Science professor, Samy El-Tawab, has been working toward this accomplishment since 2016. "We have had many intelligent transportation projects and classes in the College of Integrated Science and Engineering (CISE), and it was time to create an umbrella where more projects and researchers can meet and discuss ideas. He credits Jeffrey Tang, Associate Dean of CISE, for his support. "I had a dream to form an Intelligent Transportation Society chapter, and Jeff replied, 'What's stopping you? Let's do it.'" 
El-Tawab works alongside UVA's Engineering Systems and Environment professor, B. Brian Park of UVA on this Chapter. The two met at a research workshop at Old Dominion University in 2014. The meeting sparked an idea for a project using WiFi sensing to improve the quality of the transit bus system around JMU and UVA by estimating wait times at bus stops. Both Park and El-Tawab have collaborated on numerous publications related to this project.
"This new chapter will allow us to work more closely on joint seminars, workshops, small projects, and even co-hosting conferences. Through this relationship, JMU students can work at UVA as summer interns or apply for a graduate program," Park explains. "It definitely opens the door for more opportunities for both JMU and UVA students," El-Tawab added. "More universities and educational institutions around central Virginia have expressed interest in joining the chapter and attending our activities and events."
El-Tawab notes how the creation of this chapter is another nod to CISE's deep dedication to their students. "The quality of our undergraduate students is really good. They are really strong. I'm so excited about this," he says.
"Innovation is at the core of our college and we're always looking to help students make connections to what's coming next," says Bob Kolvoord, CISE Dean. "Intelligent Transportation is on the horizon and coming fast. Our students are going to be a part of driving this area forward."
For more information about the new IEEE Intelligent Transportation Systems Society Chapter, contact Samy El-Tawab via email eltawass@jmu.edu.