News
JMU student finds success amidst pandemic
---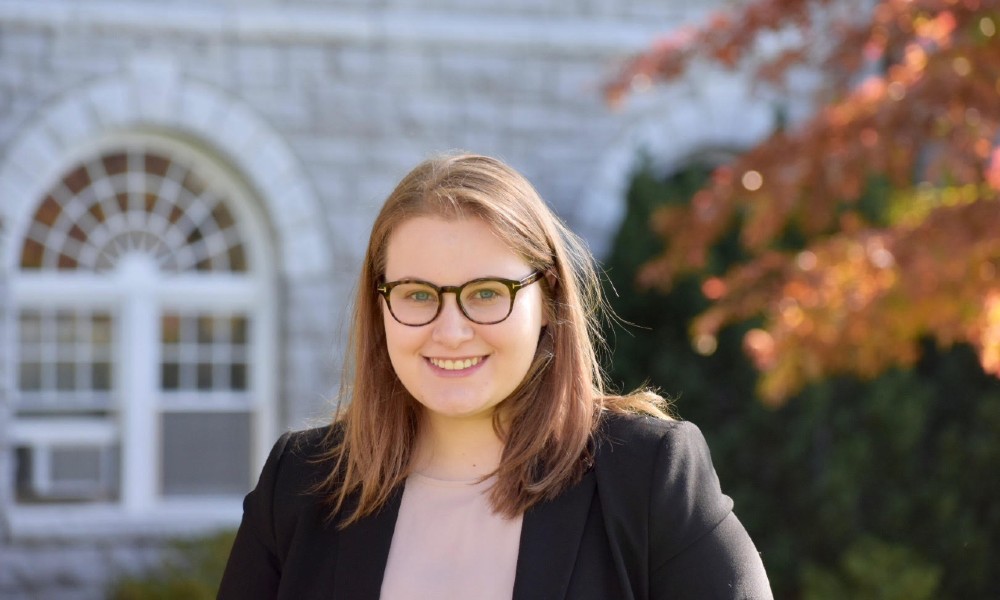 SUMMARY: Senior Morgan Moritz, an Intelligence Analysis and Geography double major, didn't hit the pause button because of COVID-19.
---
By Meghan Long, CISE student writer
Last March, when the world was put on pause due to COVID-19, what did you do?
Senior Morgan Moritz, a senior Intelligence Analysis (IA) and Geography double major, faced a number of academic challenges – including an abrupt transition to online learning and a canceled internship, but she didn't hit the pause button. Instead, Moritz spent most of her summer working for the American Red Cross in New York City – as a Geographic Information Systems (GIS) intern, assisting with hurricane preparation and disaster relief efforts during the pandemic.
"I used mapping software to help The Red Cross plan for the upcoming hurricane season, showing where shelters were, capacity of the shelters, and flood zones," says Moritz. "I had to consider the typical challenges that come with disaster relief during hurricane season and the challenges of COVID-19. Due to social distancing, shelters were not able to house people the same way they did pre-COVID.
Morgan completed her internship remotely. "I was able to transfer my skills from the classroom to the professional world seamlessly because of the experience in both majors as well as the exposure to a widely used GIS software, ArcMap, which is part of the ESRI software package system," she explains.
Morgan encourages students to look for an internship in their community. "I think there are a lot of internship and job opportunities at the community level….I know people like to go to the big companies, and that's great, but in these times, it's always nice to help your community and give back in that way." When looking for an internship, she consulted Handshake, asked for suggestions from friends and professors, along with opportunities shared within her academic departments.
IA and Geography directly align with her career aspirations, focusing on real-world problems. In IA, she looks at multiple dimensions of an issue using the analytical skills she has learned. Her custom Geography concentration, Spatial Analysis, complements her work in IA with mapping software to apply her knowledge in a government setting.
Currently, Moritz is collaborating on projects with the State Department and the National Ground Intelligence Center. She credits her JMU experience: "These are classes and opportunities that I wouldn't have necessarily gotten to take. It's great to have a major in which you have a say in certain things and can pursue your interests." 
Geography professor Mace Bentley describes Morgan as "responsible and a forward-thinker….Her success comes from her unending curiosity which allows her to ask the important questions," says Bentley. "Morgan's drive and positive outlook have allowed her to persevere through many academic roadblocks."
Morgan has received multiple job offers and looks forward to a career in government consulting.
Learn more about our Intelligence Analysis and Geography Program