News
Engineering welcomes new interim academic unit head
---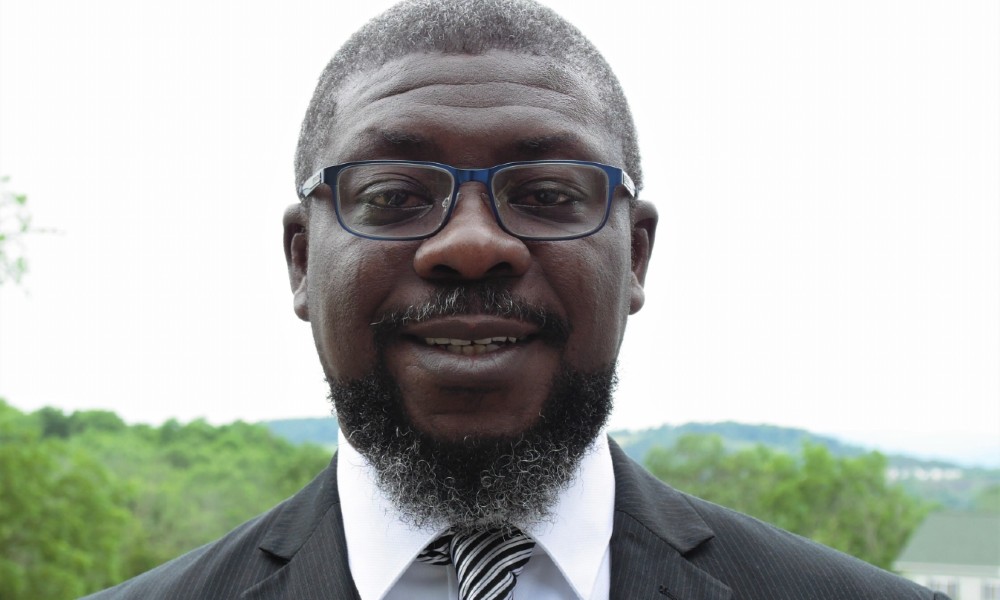 SUMMARY: Dr. Adebayo Ogundipe, currently an Associate Professor of Engineering at James Madison University, will become the interim academic unit head for the Department of Engineering effective July 1, 2020.
---
Prior to joining the department in 2010, Ogundipe was a Research Fellow in the Center for Environmental Systems at Stevens Institute of Technology where his DOD sponsored research was on the environmental impacts of munitions and the development of tools and protocols for assessing sustainable engineering designs using life-cycle assessment and industrial ecology methods. His work has resulted in research publications on environmental and sustainable engineering. He is the co-author of a textbook on sustainable engineering design as well as multiple guidance documents on the topic.
During Ogundipe's tenure at JMU, his scholarly interests have expanded to include the development of synergistic activities between engineering and non- engineering disciplines with the goal of interdisciplinary, holistic approaches to problem-solving. His ongoing cross-disciplinary work involves international collaborations aimed at developing appropriate educational modules to help engineering students develop global cultural competencies.
Bob Kolvoord, Dean of JMU's College of Integrated Science and Engineering notes "Dr. Ogundipe's long tenure in the department and his interdisciplinary focus are well-suited to help the Engineering program sustain its tradition of excellence in undergraduate engineering and explore new opportunities.  I look forward to working with him in this new role" 
As department head, Ogundipe said he looks forward to continuing to advance the spirit of inclusive and collaborative problem-solving between faculty, staff, students, and external stakeholders. "It is an extraordinary honor to lead the engineering department, says Ogundipe. "We are an exceptional group of disciplinarily diverse faculty committed to training engineers who tackle societal needs through innovative and sustainable design.
Ogundipe earned his Bachelor's degree in Chemical Engineering from the University of Lagos in Nigeria, followed by a Master's degree in Chemical Engineering and Ph.D. in Environmental Engineering from Stevens Institute of Technology, NJ. He lives in Harrisonburg with his wife and three children and enjoys watching and reading science fiction in his spare time.