College of Integrated Science and Engineering
The Geospatial Semester: A story of success
---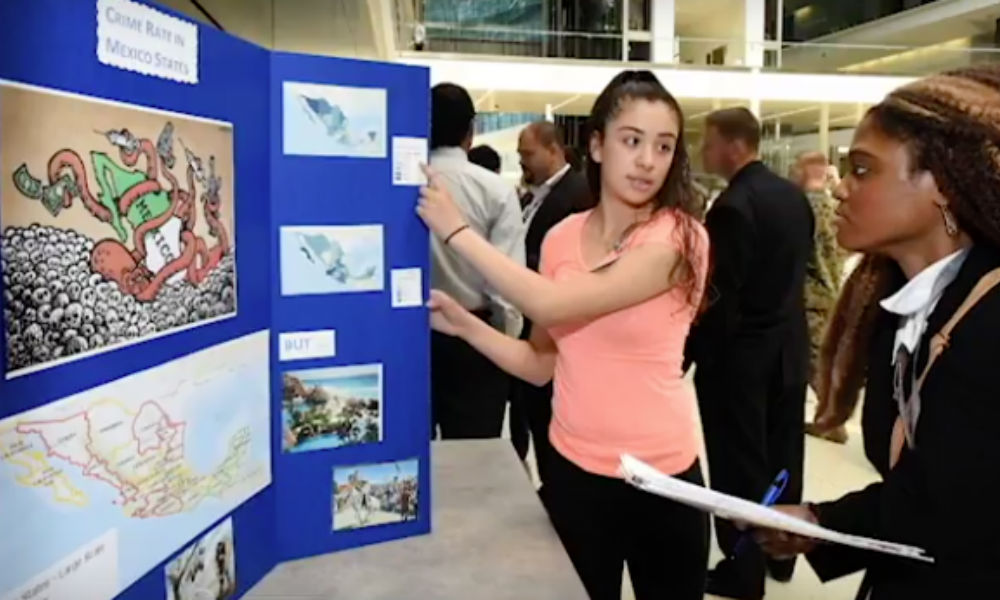 SUMMARY: The Geospatial Semester that introduces students to spatial thinking and geospatial technologies in high schools across Virginia is now spawning similar programs in Oregon and Chicago.
---
The Geospatial Semester (GSS) is a partnership between JMU's Department of Geographic Science and high schools across Virginia, to introduce students to spatial thinking and geospatial technologies. This program provides students with a comprehensive, innovative program that also allows them to earn college credits. Through this year-long program, students design maps, uncover data, learn cutting-edge technologies, and complete hands-on projects, including a final project that each student chooses for themselves.
Bob Kolvoord, Dean of the College of Integrated Science and Engineering who also co-founded the program thirteen years ago, described the program's goals as follows: "We're working with high school teachers and their students to open the door to cutting-edge technologies that apply across a wide range of disciplines and industries.  Students get to begin the transition to higher education or the workplace by exploring problems that matter to them."  
In the thirteen years since the program began, it has achieved continued success, expanding from four to twenty-five high schools across the state and reaching a total of 3,500 students.  It has also spawned similar programs in Oregon and the Chicago City Public Schools.   ESRI, the frontrunner in the geospatial software industry, recently published an article highlighting the program's sustained success. Read more.