College of Integrated Science and Engineering
Elayne Starkey ('84) receives alumni award
---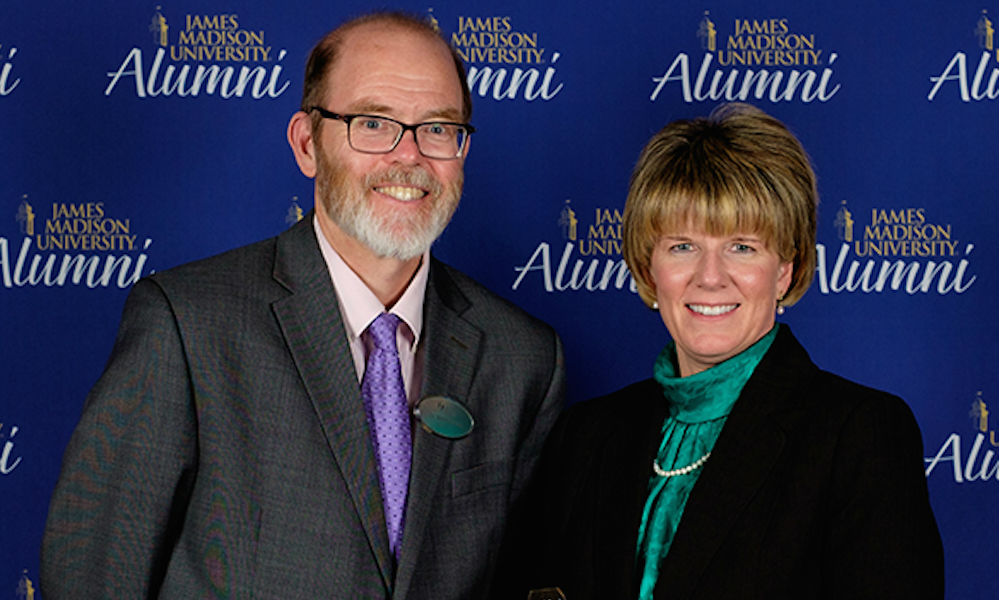 Elayne Starkey is a founding member of Delaware's Department of Technology and Information, charged with IT reform and revitalization. In her current role as Chief Security Officer, she is responsible for Delaware's enterprise-wide cyber security, disaster recovery, and COOP programs. Starkey is the Chair of the Delaware Information Security Officer Team and member of the Governor's Homeland Security Council. Starkey is a Certified Information Systems Security Professional®, a Computer Week's Federal 100 winner, and was honored as one of 10 most Influential People in Government Information Security.
Starkey entered the public sector in 1996 with the Delaware Department of Public Safety. As the Chief Information Officer, she was responsible for the coordination of the technology initiatives across eight state agencies.
Starkey earned her bachelor's degree at JMU in computer science and her master's degree in computer science at the Rochester Institute of Technology. While at JMU she played field hockey and lacrosse and was a sister of Sigma Kappa sorority.
Elayne is a lifelong volunteer mentor, and is passionate about encouraging young women to pursue careers in science, technology, and math (STEM). Elayne and her husband Buck live in Millsboro, DE and enjoy travel and sports.