Educating to improve patient outcomes
Collaborative education enhances the quality of our learning experiences
College of Health and Behavioral Studies
---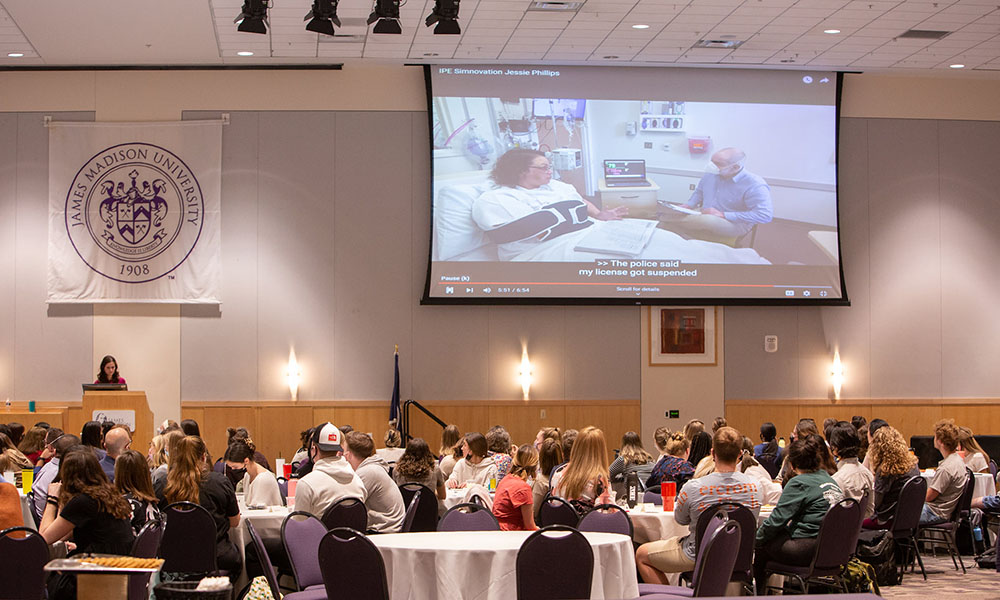 The College of Health and Behavioral Studies has a long-standing commitment to using interprofessional and interdisciplinary educational methods to prepare our students to collaborate with colleagues from other disciplines and professions to solve complex problems and/or to maximize outcomes in health and well-being in varied settings.
Through collaborative IPE (interprofessional education) and IDE (interdisciplinary education), we strive to enhance the quality of our learning experiences to challenge historical frameworks and current systems of oppression and injustice to improve the health of individuals and communities regardless of race, ethnicity, class, ability, age, culture, nationality, sexual orientation, SES, religious beliefs, social identities and diverse perspectives and lived experiences.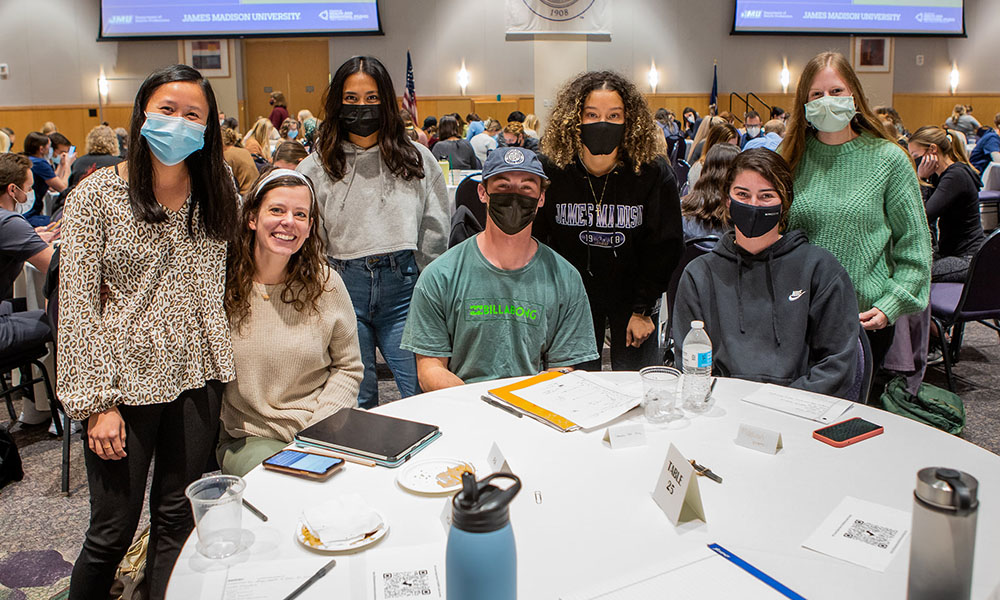 It is important to prepare future professionals for collaborative, interprofessional and interdisciplinary practice and research in varied settings because research has shown that individuals and populations have better health outcomes when people involved in their care work collaboratively. Also, interprofessional practice has been shown to reduce medical errors and interdisciplinary teams tend to offer more comprehensive and relevant solutions to complex problems. Finally, those who work on interprofessional teams have higher levels of work satisfaction and higher rates of job retention.
Last spring, students from seven CHBS graduate and undergraduate programs (Nursing, Physician Assistant, Dietetics, Occupational Therapy, Health Services Administration, Communication Sciences and Disorders, and Athletic Training) gathered to participate in the 3rd Annual Health Professions Interprofessional Education (IPE) Case Study Event.
At the event, 180 students and 31 facilitators worked through a simulated patient's case and discussed how different healthcare providers can communicate and coordinate to provide better patient-centered care.
Working together creates a richer learning experience which leads to better patient outcomes in the field!