DNP grad accepts prestigious hospice care position
Ring takes skills learned from DNP to position at Capital Caring Health  
College of Health and Behavioral Studies
---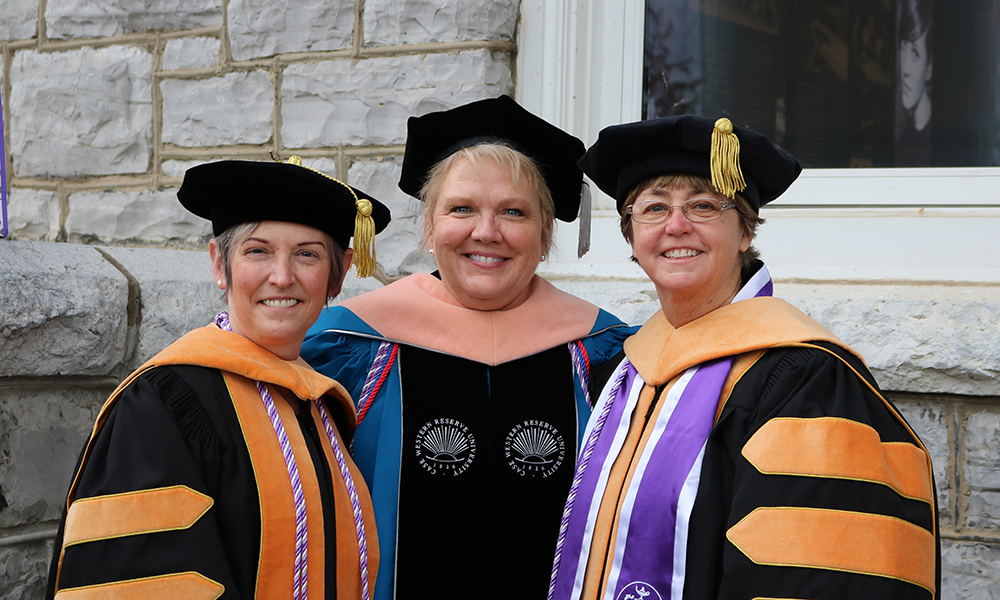 "At JMU I felt I could contribute the most to the nursing profession as a mentor, guide and support to other nurses as they were moving up through the ranks in nursing leadership," Missy Ring ('22) said.  
Doctor of Nursing Practice (DNP) graduate Ring has 26 years of nursing experience. Since graduating from JMU, she has served in nursing leadership roles, and is now working at Capital Caring Health as their Vice President of Quality and Clinical Compliance and has recently been promoted to Chief of Compliance and Quality.    
Capital Caring Health is one of the largest hospice and palliative care nonprofit organizations in the country. In her new position, Ring will continue her work in ensuring adherence to organizational and clinical compliance. Ring said she will also continue to facilitate commitment to the organization's mission of providing advanced illness care of the highest quality.
"There's always so much to be done and I want to continue to help us be a leader," Ring said. "I hope to always innovate [Capital Caring Health] and ensure that we are compliant with standards. We celebrate the work we do but we are always looking at opportunities to expand upon that work." 
Ring credits the skills she learned through JMU DNP's program with her success in her career. She participated in JMU's Health Policy Institute (HPI), an area in which she has great passion. Currently living in the Washington DC area, HPI prepared her in understanding the importance of health policy and advocacy and provided her the tools for this work and for building the future of healthcare. 
During her time in the program, Ring's project work was focused mainly with JMU adjunct professor and former Cayman Islands Health Services Authority (HSA) Senior Nurse Leader for Professional Development, Monty Gross and the Cayman Islands HSA, which is the country's primary healthcare facility. Her project work included contributing to the health system's preparation for Joint Commission International accreditation. Her scholarly project focused on infusing evidence-based practice into HSA nursing culture.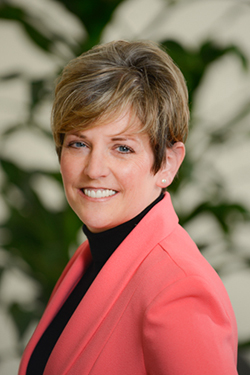 Ring said her entire project was completed remotely since it took place during the COVID-19 pandemic and the island was basically closed to incoming travelers. She perfected her creative and critical thinking skills, as they were essential. She utilized technology for virtual meetings, to assist in assessing staff and system needs, and to provide and evaluate educational interventions. Ring collaborated with Dr. Gross to adopt an evidence-based practice model for nursing staff use. She also developed a website toolkit for the staff that included evidence-based practice resources. 
While Ring was able to accomplish this major project, she said she couldn't have done it without the support from her project chair Jeannie Corey and other DNP faculty. 
"I'm very proud of my time at JMU," Ring said. "[The DNP program] offers flexibility and independence for students but it also gives you a strong network of supportive people around you," Ring said. 
Corey said JMU's DNP programs' individualized approach allows students to complete projects like Ring's. Students and professors are able to create strong relationships with each other which allows professors to influence students' leadership development on a professional and personal level. 
"We're not a cookie cutter type of program," Corey said. "We are able to create individualized plans of study for each student and are known for our strong faculty and student relationships. I think that puts us at an advantage when comparing us to other DNP programs." 
Through her DNP project, Ring said she became even more passionate about innovation in the healthcare field. Even though she was working in a different country, she said the skills she learned through her work in the Cayman Islands have allowed her to become more innovative in her work in healthcare and leadership, which she hopes to transfer to Capital Caring Health. 
"We have to utilize innovation to meet the needs of patients and to prepare for the future of healthcare," Ring said. "Through my work in the Cayman Islands, studies at JMU, and experience in the nursing field, I was allowed to think of innovative and creative ways to make things happen for patients and their families."
Corey hopes to see Ring continue to make a difference in nursing and in her organization. With her new position at Capital Caring Health, she's proud that Ring can do work that will help others at the national level. 
"[Ring] is so proud and passionate about the work that she does," Corey said. "I'm so proud of her years of work and dedication to the hospice and palliative care field and am thrilled that she is now being recognized at the national level." 
Although she is done with her doctoral program, Ring said she will never stop learning. She said she wants to continue learning so that she can best assist everyone she comes across in healthcare.
"I will always be a lifelong learner," Ring said. "I want to become a certified nurse executive and I want to obtain my certification in healthcare compliance so that I can be my best for not only the patients and their families, but for the staff I serve at Capital Caring."