College of Health and Behavioral Studies
CHBS student creates Health in Color to discuss health disparities 
---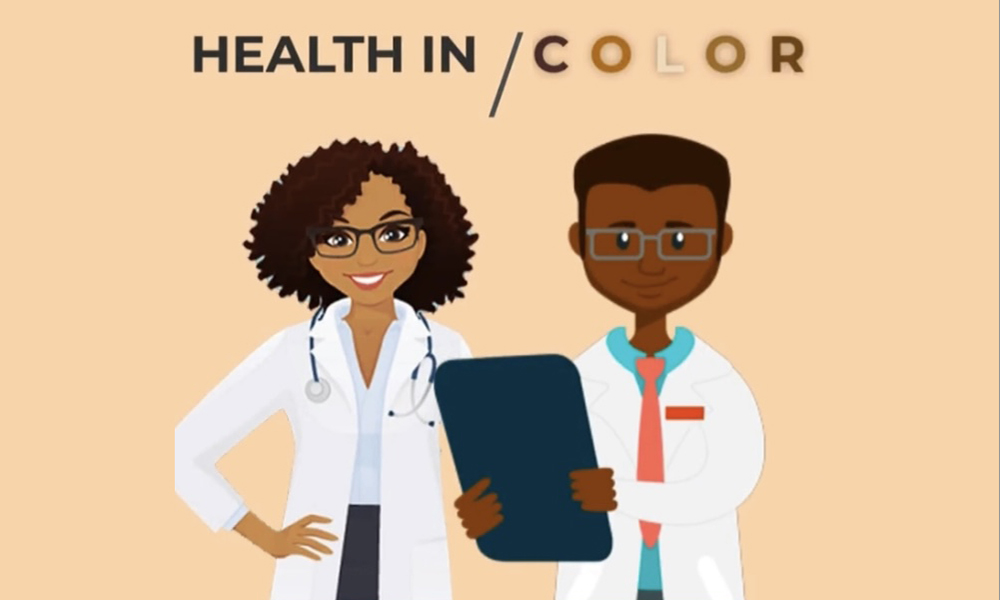 "It's really all about living life," junior Health Sciences and Nursing major JaNiece Woodson said.  
Founded in July by Woodson, Health in Color (HiC) is a new student organization that focuses on the effects that health disparities have on people of color (POC) through activities such as book reads, informational meetings and sport-related events in the Harrisonburg community.  
Woodson said many people in minority communities who face serious health issues, normally face them due to circumstances they can't control. She said many POC live in food deserts, which makes it harder to access healthy food and that they simply lack the resources and education on how to live a healthy lifestyle. Through HiC, she said she wants to try to change these issues.   
One of the biggest reasons Woodson created HiC is her personal connection with how health disparities affect POC. After her grandmother passed away, she realized that some of her health issues could have been prevented if she had had proper health education and resources.  
Woodson said she's also learned through her classes how POC are affected by health disparities and that she wants to try and change that.  
"My grandmother faced issues like diabetes and asthma and I think her life could have been better if she had better access to resources," Woodson said. "I've also taken nursing classes here and seen the mortality rates of Black mothers and I want to help not only myself but others like me."  
HiC is open to students of all majors, currently meets every two weeks and is rapidly growing with almost thirty members. Along with meetings, HiC has partnered with other student organizations such as the Black Student Alliance in order to spread the word about the group.  
Another way Woodson is getting the word out about HiC is through book readings facilitated by herself and Health Sciences Academic Unit Head and club adviser Catherine Zeman. The readings are open to both faculty and students. The first book the group will cover in the readings is: Inflamed: Deep Medicine and the Anatomy of Injustice by Rupa Marya and Raj Patel which discusses the physical issues related to stress in low income and minority communities.  
Zeman said when she received the proposal for HiC from Woodson, she knew she wanted to be involved with the organization. Zeman is from an American Indian background so she said she has seen how serious health disparities are in minority populations.  
Along with her own experiences, Zeman said she wanted to help Woodson out with HiC due to the exciting ideas Woodson had planned. She said the club is a great way to raise awareness and to get students and the local community involved with activities that will better their health.   
"Groups like these are important because they provide people with support and something to do," Zeman said. "They can have such a positive impact on others and can really open up leadership opportunities for students."  
The upcoming book readings aim to educate students and faculty about health disparities but Woodson said she also wants to provide health-related resources through community outreach.  
A way she wants to do this is through hosting sports events like basketball, baseball, or football games for children in the Harrisonburg community. She said this is a way for kids to learn how to be active. Along with being active, Woodson wants to teach the kids about different cultures and the issues specific to them.  
"I want people to understand that [health] starts with us," Woodson said. "I played sports in high school so I think it's really important for kids to be active. I also want them to know about different cultures so everyone can better understand each other."  
From the book reading series to community outreach events, Woodson said she hopes to continue expanding HiC. She said, for her, this club is all about helping others educate themselves on health-related topics.  
"I don't want others to learn to live with their health issues," Woodson said. "I want to help them learn how to live a healthy life."