College of Health and Behavioral Studies
CHBS welcomes new leadership
---
By: Morgan Vuknic
Creative Services Student Writer
This year, the College of Health and Behavioral Studies (CHBS) has four faculty members stepping into new leadership roles throughout the college. These faculty members are all in different departments and bring unique experiences and backgrounds to JMU.  
B.J. Bryson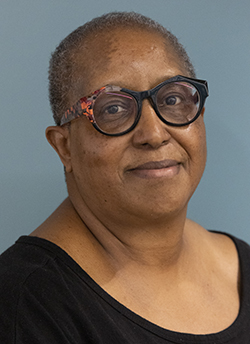 Bryson will be stepping away from her former primary role as a professor in the Department of Social Work to become the new CHBS Associate Dean.  
Bryson obtained her B.S.W. from the University of North Carolina Greensboro, her M.S.W. from the University of Georgia and her Ph.D. from the University of Washington (UW). She has had a long career in social work with experience as a professor at UW, East Tennessee State University, Western Carolina University, Radford University and Barry University; as a social worker at Tanner Medical Center Behavioral Unit, Odessa Brown Children's Health Clinic, St. Mary's Hospital and Washington Children's Hospital; and as an organizer for National Black Women's Health Project, Minority Women's Wellness Program and the National Coalition Against Domestic Violence in Colorado, D.C. and Georgia.  
Along with her full and varied career, Bryson has a special interest in inclusive excellence and has affiliations with the Council on Social Work Education, the Baccalaureate Social Work Program Directors Association and the National Association of Social Workers.  
Jessica Salvatore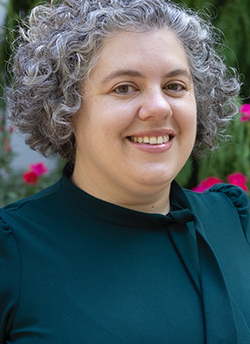 Coming from Sweet Briar College where she was Psychology Program Chair and STEM Division Head, Salvatore is joining JMU as the new Academic Unit Head (AUH) for the Department of Psychology.  
Salvatore received her B.A. in Psychology from Swarthmore College as well as her M.A. and Ph.D. in Psychology from Princeton University. She has also held postdoctoral positions at Amherst College, Mount Holyoke College, and the University of Exeter (UK), has published peer-reviewed research and commentary in well-known Psychology journals and is associate editor of the British Journal of Social Psychology. 
What drew her to JMU was the focus on undergraduate students in the psychology department. She said JMU has more opportunities, like internships, research and fieldwork, for undergraduate students than any school she's ever been at.  
This is the first time in 15 years that Salvatore will not be teaching, but she said she's looking forward to interacting with students in a different way than she would if she was their professor.
Another aspect of this position she is looking forward to is being able to collaborate with the rest of the department in order to reassess the psychology curriculum.
"Our curriculum hasn't had any major changes since 2006," Salvatore said. "This means that most of the people currently in the department didn't have direct input into how the program looks now. Psychology has changed a lot since 2006 and I'm looking forward to leading the department through the process of figuring out our curriculum." 
On a more personal note, Salvatore is happy to be at JMU because of all of the possibilities on campus. As someone who enjoys playing piano, she said she's anticipating using the practice rooms available in the music building at the Forbes Center. Salvatore said she's also looking forward to applying her background in women's studies, prejudice and stigma to her work.  
"While I am new here, I do have this interdisciplinary background that will be useful," Salvatore said. "But that's the thing I like about the department: everyone has their different things; I just have to figure out where I fit in within there."  
Ayasakanta Rout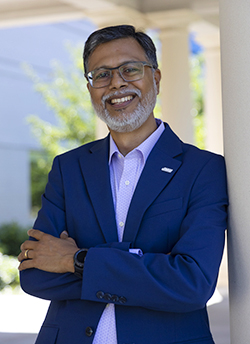 Rout is the new AUH for the Department of Communication Sciences and Disorders (CSD). While he is new to this position, he has been at JMU since 2005. 
Rout obtained his B.S. in Audiology and Speech Therapy from the University of Bombay, his M.S. in Speech and Hearing from the All India Institute of Speech and Hearing, and his Ph.D. in Audiology from Purdue University.  
During his time at JMU, he has served as the director of the Hearing Aid Research Laboratory and the graduate program director of the Doctor of Audiology (Au.D.) program. He also has published research on audiology hearing aids and cochlear implants and has expertise in the outcome assessment of hearing aids, digital signal processing in hearing aids and speech perception in individuals with hearing loss.  
In this new position, Rout is looking forward to the opportunities and challenges of leading the CSD department. He said he's excited to bring his international perspective to the department as well as work with students and faculty members to take the department to the next level.  
"I grew up in India, so I bring an international perspective to this position," Rout said. "My experiences allow me to see every situation with a different lens so I'm often able to come up with creative ideas and solutions, which I'm hoping will help the department and the college in the long run."  
After the recent department welcome reception for new first-year students, Rout said he feels welcomed to the department as the new AUH and, although he hasn't been in the position for long, feels that the work he's done so far has been very rewarding.  
"It was really nice to see everyone together in one room smiling and excited for the new academic year," Rout said. "I've been working with the other department heads and the Dean's office and they've been very welcoming and supportive. They've given me advice and help anytime I've needed it so far."  
Hyong Yeom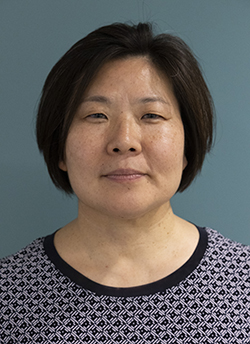 Having been a faculty member at JMU for 18 years, Yeom is stepping into a new position as the Interim AUH for the Department of Social Work.  
Yeom obtained her M.S.W. with a concentration in mental health from the University of Minnesota, her M.A. in Women's Studies and Social Policy and her Ph.D. in Social Policy from Brandeis University. She has practiced in the mental health field and has done research concerning substance use, mental health, low-income women, international social work and immigrants/refugees.
"I'd like to practice a more equity-minded leadership [in this new position]" Yeom said. "In the social work department, we build a close relationship with our students and I want to maintain that; I want to make students feel at home in the department."
As interim AUH for the Department of Social Work, Yeom said she is interested in developing her leadership skills and creating "brave spaces" where both students and faculty can engage in substantive and meaningful dialogue on DEI issues.
"My goal is to support and empower the faculty and students," Yeom said. "I'm in a better position now to foster support within my department. I can create a more inclusive environment for the department than I could have just as an individual faculty member."