College of Health and Behavioral Studies
Kinesiology course sends CHBS students to Australia for internships
---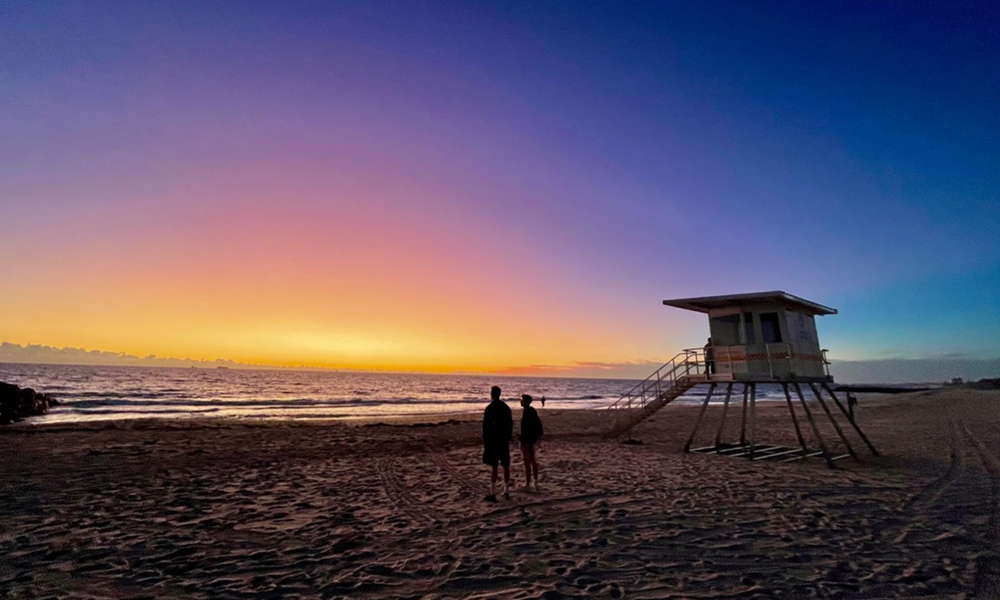 "I can say with absolute certainty that I grew in my independence this summer," said senior Kinesiology major Joy Toth of her internship with Melbourne Fitness & Performance. "I flew all the way across the globe, on my own, to a country I had never been to, to do something I had never done before; which was pretty crazy."  
Since 2018, JMU's Kinesiology program has been offering students taking KIN481 an opportunity to complete internship requirements in Australia. While the program was put on hold in 2020 and 2021 due to the pandemic, 12 students spent summer 2022 embracing a variety of internships in Australia.  
The students, mostly Kinesiology or Health Sciences majors, were placed in either Melbourne or Perth, and had internships at businesses from chiropractor practices to professional sports teams to gyms.  
At JMU, the internship class is taught by kinesiology professor Jana Walters, but the international component is driven by Donna Sharpes, the study abroad adviser in JMU's Center for Global Engagement (CGE). CGE partners with The Education Abroad Network (TEAN) to assist students with finding internships and helping them with logistics once they arrive at their location.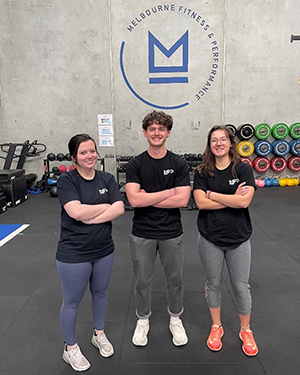 For the Kinesiology internship, students spend ten weeks in Australia, starting with a week of orientation in Cairns. During orientation, students are taught about Australian culture and what living in Australia will be like. Walters said that along with the professional experience students get, this opportunity is a great way for them to broaden their horizons.  
"A major part of studying abroad [for students] is learning that the world is a lot bigger than they may have originally thought," Walters said. "So, I think the internship is secondary to the students learning that they're competent, capable and can do challenging things."  
After orientation students traveled to their respective sites. Through completing their internships, Walters said she hopes students will be able to come back to JMU and apply the skills they learned abroad to their school and professional work.  
"I think [study abroad opportunities] allow students to implement what they've learned and increase their confidence," Walters said. "These skills will help them be more marketable as a young professional."  
For the students who participated in the program, the experience was overwhelmingly positive. Toth said she has always wanted to go to Australia and this program allowed her to travel and obtain real-life athletic training experience.  
"This study abroad program was one of the main reasons I chose to go to JMU, so it was really a no-brainer for me to go this summer," Toth said. "It also allowed me to work with a company that is unlike any I have seen in America; I think I would be hard-pressed to find an internship as hands-on and valuable as the one I was able to do here in Australia." 
Along with gaining work experience, many students said they grew personally and professionally. Senior Kinesiology major Kelly Urlwin, who worked at the Athletic Institute, said she became more independent as a professional and learned to not be afraid of speaking up and voicing her opinion.  
During his time at the University of Western Australia Exercise and Performance Centre, senior Health Sciences major Logan Reigel said he was immediately shown how things work and was quickly guided into dealing with clients and running classes.  
Reigel said he was originally doubting himself due to his lack of work experience, but that by the end of his internship, he felt fully confident in his ability to pursue a career as a physical therapist.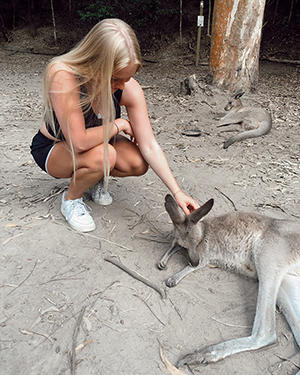 "I saw the most growth in myself in that I am unafraid of the unknown now," Reigel said. "Before this experience, I did not believe I had the knowledge to be a valuable worker, but I am now confident in my ability to further my education and to become a physical therapist." 
For senior Kinesiology major Emily Ricard, her internship at The Routine Training Gym allowed her to work with all different types of people and helped her solidify what she wants to do with her career. At the gym, she said she taught group sessions which helped her realize that she is more comfortable working in a physical therapy clinic one-on-one with clients instead of in a large gym setting.  
While Ricard discovered something new about where she wants to take her career, senior Kinesiology major Steven Fonner said his internship at the Athletic Institute made it more clear to him that he is pursuing the right career for himself.  
"I loved every day of work which made me confident that I'm doing the right thing," Fonner said. "I became a better professional and trainer while doing my internship, so hopefully that will help advance my career and education." 
While adjusting to Australian culture and dealing with travelling and expenses was difficult, senior Kinesiology major Latney Hodges said "despite the differences, it was very easy to adjust to the cultural changes in Australia because the people there were so friendly and welcoming." Hodges said she made some lifelong friends and memories during her time with the Prahran Assumption Football Club so any challenges she faced during her time abroad were worth it.  
"The money will come back, but the experiences made during your time abroad will last forever," Hodges said. "It is so important to step outside of your comfort zone and I guarantee if you do, then you will be rewarded. I learned so much about the field of physical therapy and it only further confirmed my love for this field."  
If senior Kinesiology major Caroline Ong could give any advice to students considering studying abroad, she would tell them to continue to push out of their comfort zones and to approach everything with an open mind. During her time with the Athletic Institute, Ong said she treated everything as a learning experience and in return, feels that she got the most out of her internship that she could.  
"Soak up every moment, the good and the bad," Ong said. "Going in with an open mind and just going for it is the way that I lived this experience and the way I recommend living it. Even if something seems scary at the moment, it will be worth it."