News
Be part of 'Dukes Say Hi'
March 28 – April 1, 2022
---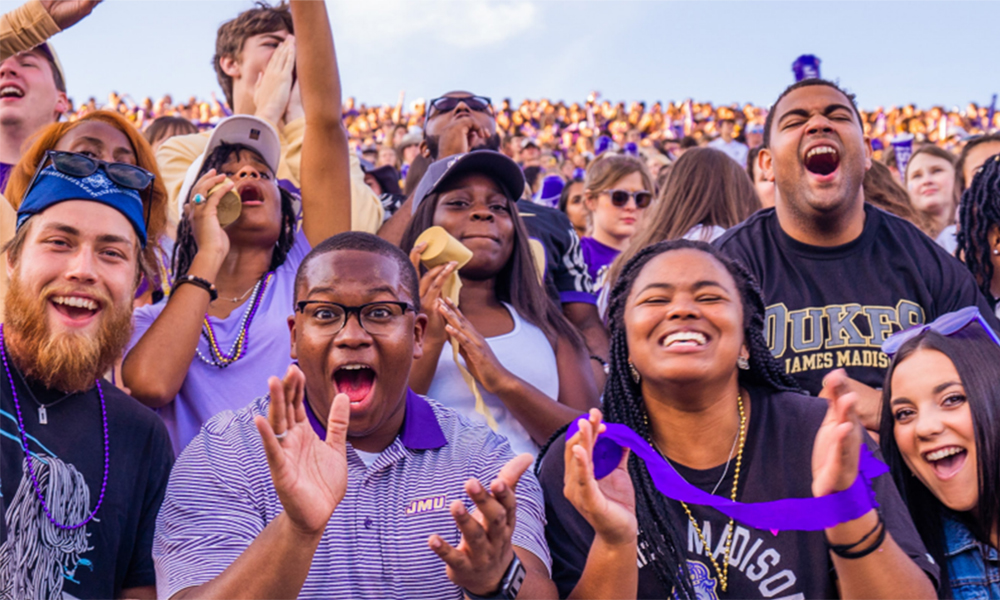 After two years of social distancing measures and mask mandates, many of us feel disconnected. Let's close the social distance between us by saying "hi" more often.
During the week of March 28 – April 1, we invite you to participate in the following activities designed to strengthen your sense of connection and well-being.
Activities
Just Say "Hi." – March 28 - April 1
Throughout this week, make an extra effort to say "hi" to your fellow students in the classroom, at the bus stop, and other places where you cross paths. It's a small gesture, but one that can make us feel a little more connected.
Skip The Small Talk Event – Monday, March 28 at 7pm in Taylor 306
Want to have a meaningful conversation with other Dukes? Come to this event where we'll take turns answering questions like, "For what in your life do you feel most grateful?" and "If you could give advice to your 13-year-old self, what would you say?" Research shows that people are a little nervous diving into a deep conversation, but they feel happier and more connected after doing so.
Social Challenge – Submit by April 1
Complete 8 out of 12 of the activities listed below. When you're done, enter your name below for a chance to win one of several prizes.
Say "hi" to a stranger on campus.
Talk to one of your professors before or after class.
Invite a friend to a student organization event or meeting.
Call or text an old friend from high school.
Give a stranger a genuine compliment.
Go to dinner with friends and avoid looking at your phone for the duration of the meal.
Perform a random act of kindness.
Express gratitude to a friend or family member.
Strike up a conversation with a student sitting next to you in class.
Ask a friend to join you for a walk.
Invite a stranger from your UREC fitness class to work out together.
Go do dinner with your RA.
ENTER THE PRIZE RAFFLE

This campaign is led by the JMU's Social Connection Lab. Supporters include the Department of Psychology, Dean of Students, University Health Center, Counseling Center, Residence Life, and Dining Services.