College of Health and Behavioral Studies
Introduction to Coaching class allows students to gain field experience 
---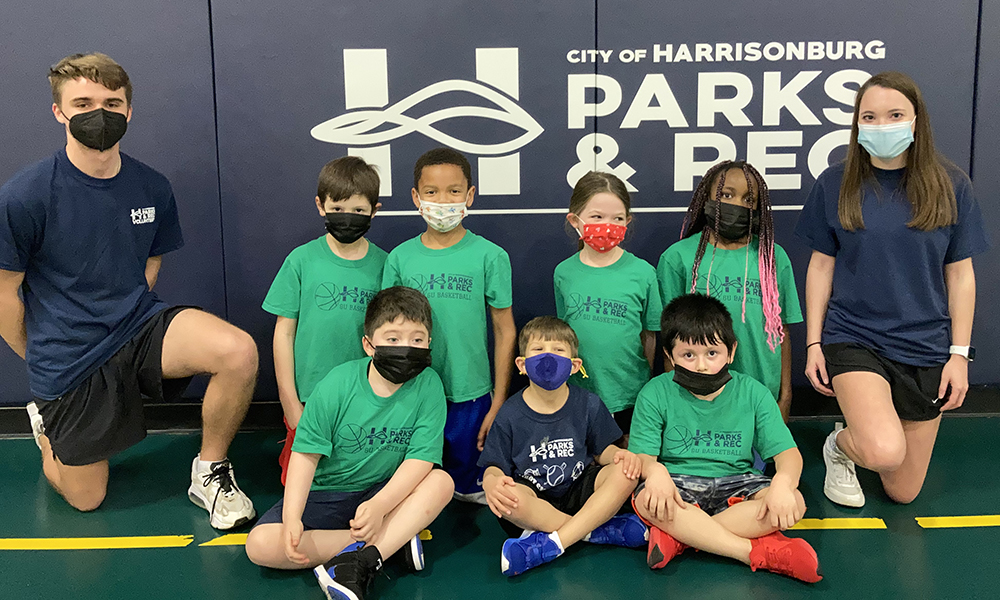 "I remind the student coaches that we want the kids to get better every day," Director of Kinesiology's Coaching Education minor, Lori Gano-Overway, said. "We want them to have fun, learn fundamental sport skills, learn how to be respectful, and learn how to be a team player. I try to emphasize to students that those are really four key components to sports coaching at any level."   
As a new component of the Coaching Education minor, Gano-Overway has started a partnership with Harrisonburg Parks and Recreation for her Introduction to Coaching class. This class allows students to gain hands-on experience through coaching five- to six-year-olds in basketball.  
Gano-Overway said the class is an opportunity for the students to improve their coaching skills as well as a way to teach them how to use sport to help kids improve their skills and be physically active. She said students apply what they are learning in class to their hands-on experiences with coaching the children.    
"[This class] allows students to see how the content they're learning applies in practice," Lori Gano-Overway said. "My hope is that they will also be able to take what they're learning and apply it to coaching practices they will be engaged in in the future."  
Athletics coordinator for Harrisonburg Parks and Recreation, Courtney Carawan said partnering with JMU for this class offers valuable knowledge to both the kids and the students. She said it's hard to know if you can handle coaching until you've done it, so this class is a great chance for students to gain experience which they will be able to pull from later on in their career.   
Since most students have never coached younger children before, it's been a formative learning experience for them.   
"The students have learned a lot very quickly about managing five- and six-year-olds," Carawan said. "They've had to learn what they can do, how to get through to the kids and how to balance those things with practices and having fun."   
One aspect of the class that Carawan thinks is most important is the relationship that is created between the students and the kids. She said this program is all about making the kids want to come back to Harrisonburg Parks and Recreation.  
Carawan also said it's important for the female athletes to see themselves represented. She said for the kids, being able to relate to their coach and having a good relationship with them makes practice more enjoyable for them which in turn will make them want to be part of the program again.   
"There's a female coach on almost every team," Carawan said. "For our girl athletes that's super important because they often don't see themselves represented in sports the same way that boys do. The kids are also making connections that they may not have had the chance to before. They're connecting with their coaches as well as other families and community members."  
The students in the Introduction to Coaching class benefit as much as the children.
"This class has definitely helped me gain field experience," junior Aaron Whear said. "Since there are no points or stakes, our games are really focused on the kid's skills. We try to focus on rewarding effort, not just talent which I think can translate to any level of coaching."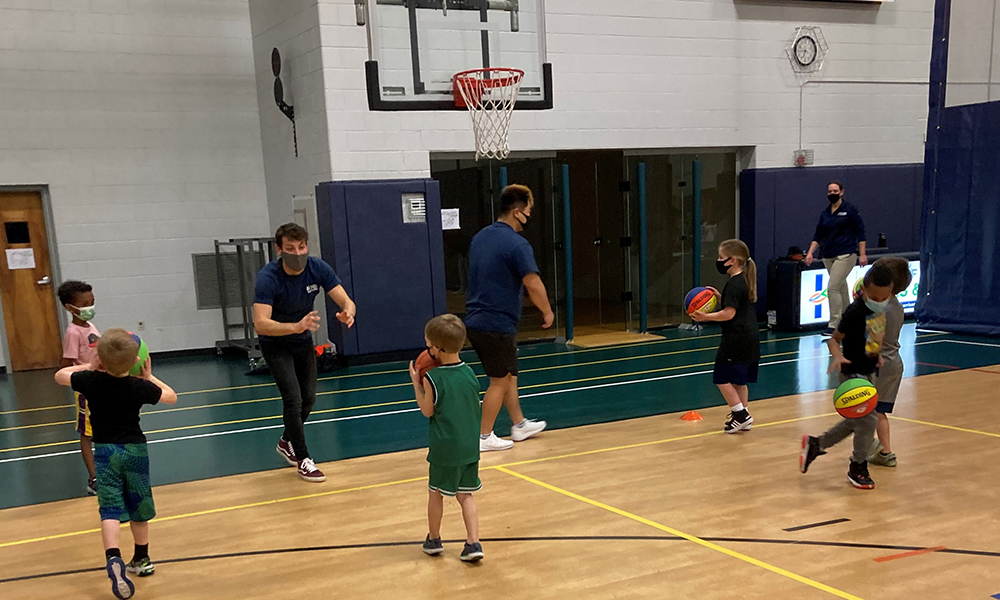 Whear said that the kids are always excited when the coaches come in for practice. He said they always want to learn and are enthusiastic about learning, which makes coaching them more enjoyable.   
"The kids are a joy to be around," Whear said. "They're always super enthusiastic. It's their favorite part of the day to come in and play basketball with us; they think it's so cool and fun. Even giving a simple high five can be the best part of their day."   
Sophomore Jenna Ratanataya said the class has taught her how to effectively engage and communicate. She said through coaching the kids and collaborating on lesson plans with the other coaches, she's gained a lot of communication skills that will be helpful in her future career in coaching.   
"This class has equipped me [for a career in coaching] in many ways already," Ratanataya said. "The most significant way being how to engage and communicate with others, whether that be with the kids or the other coaches."   
One thing that stuck out to Ratanataya about the class is the emphasis that is put on creating a positive climate. She said creating a welcoming atmosphere was never something that she specifically thought about implementing but she has seen how the kids react to having a safe space to freely voice their thoughts in and realizes how it affects their engagement during practices.   
"I didn't know how big of a deal it was to make a positive climate on your team until I got to this class," Jenna said. "If kids don't have a climate that's inviting and that lets the kids feel valued and safe, then they won't react to coaching or want to play at all."   
Gano-Overway said this class benefits both JMU students and the Harrisonburg community. She plans to continue it in the future as she has seen the students and the kids react positively so far.   
"This is an opportunity to help our students understand right away how they can create a positive experience for the kids," Gano-Overway said. "It's a win-win situation where the community is benefiting and the student coaches are getting an opportunity to become better at what they do."