News
Paralympians educate on diversity and inclusion
---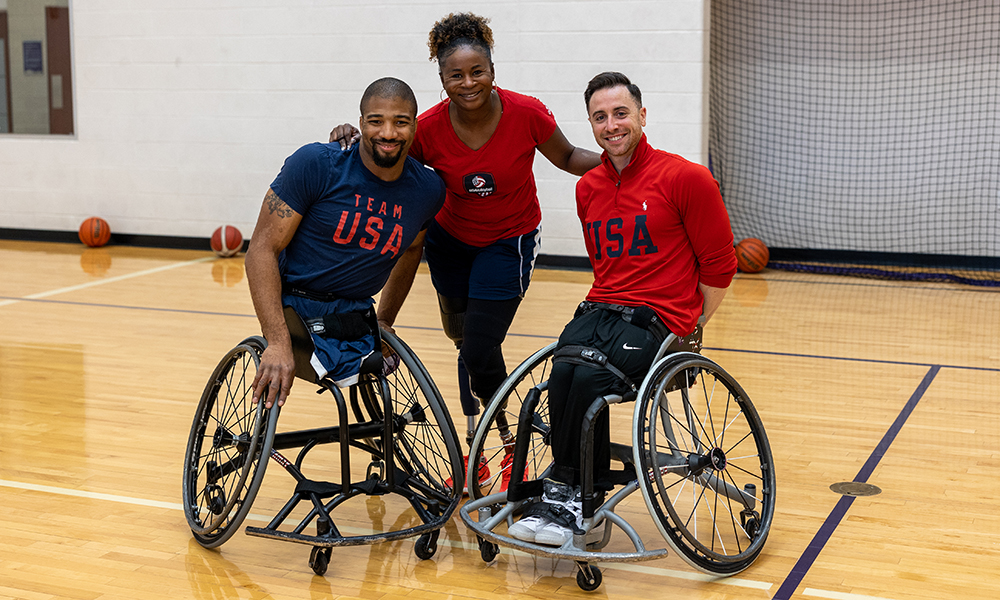 "I wake up every day and the first thing I do is look at my wheelchair," Paralympian Steve Serio said. "The first thought that comes into my head is this is something I can't do. But you have a choice. You can either let that define you and hold you back or you can get out of bed and get to work. Use those adverse experiences as a way to better yourself and you'll be surprised at how far you go by just taking a little step."  
Paralympians and Team USA wheelchair basketball players Serio and Trey Jenifer, retired Team USA sitting volleyball player Kari Miller Ortiz and three accomplished wheelchair basketball players came to JMU to teach students about their respective sports and shift the paradigm through which participants view disability through the Paralympic Skill Lab (PSL.)
This was the sixth year JMU has held PSL, and the first where a teacher education workshop offered over 65 preservice and in-service teachers the opportunity to learn how to execute parasport activities in the K-12 physical education setting. 
According to Kinesiology professor and event organizer Cathy McKay, "PSL combines Paralympic ideals and values with educational activities to promote engagement and education related to parasport, inclusion and sociocultural norms." 
As Paralympians with all different backgrounds, Serio, Jenifer and Ortiz all bring something unique to their respective sport.  
Serio became paralyzed at 11 months old due to his spinal cord being compressed during surgery to remove a tumor, Jenifer was born without legs and Ortiz lost both of her legs in a car accident when she was in college. Due to each of them having vastly different experiences with their disabilities, Serio, Jenifer and Ortiz all diversify the parasport field. 
"Diversity, equity and inclusion are all important because those are the things that make us better both in the workplace and at home," Ortiz said. "We need to be able to add the different pieces together. If everyone was a Steve or if everyone was a Trey, then we'd be missing a bunch of pieces on our team."  
Competing in the 2020 Paralympics in Tokyo, both Serio and Jenifer brought home gold medals for Team USA. Retiring after the 2016 Olympics in Rio, where she led Team USA to its first gold medal in sitting volleyball, Ortiz was still involved in the next Paralympic games as part of NBC's broadcasting team.  Due to the COVID-19 pandemic, there was a lot of uncertainty around the Tokyo games, which Serio said was hard to deal with at times.  
"As a performance athlete, you're very well equipped to deal with success and failure," Serio said. "But you're not well equipped to deal with uncertainty and that's what the last two years have been for all of us. Winning makes it worth it so [Tokyo] was a great experience, but it was hard for us athletes to stay on top of our game."  
Jenifer said he remembers having a close contact scare at the games where the whole team had to quarantine and weren't allowed to leave their rooms. He said it was really hard to not let the negative thoughts in at that point. He said he wants to focus on the good and change the narrative about disabilities having a negative connotation.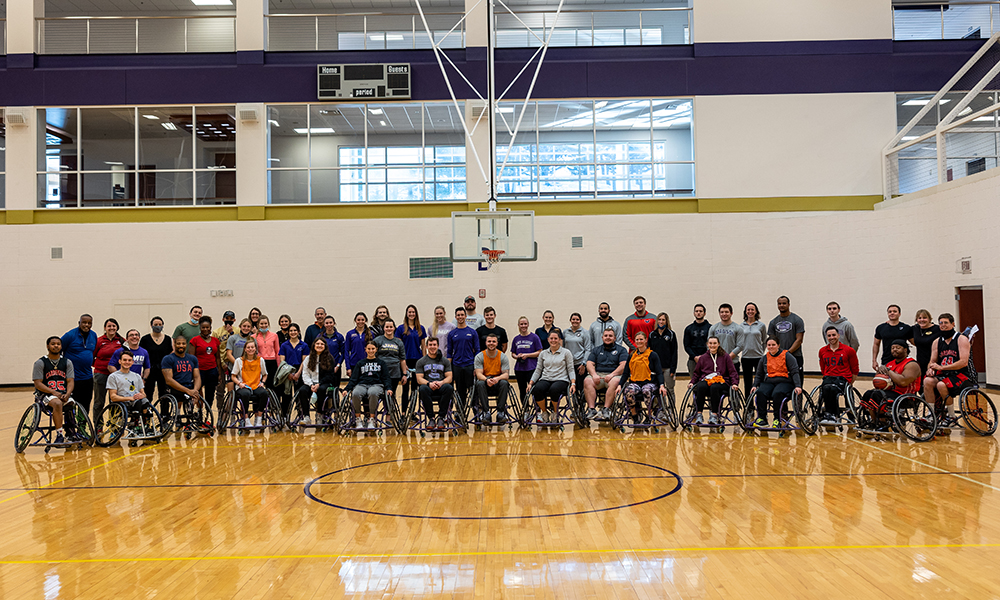 "It's hard because when you're trying to find yourself as a kid and it's like 'why am I different?' 'why is everyone looking at me?'" Jenifer said. "Then as an athlete, when you're on the court and you mess up, you hold all of the negative thoughts within yourself. For me, I've been trying to focus on the positive. I've been trying to live in the moment and not let the negative thoughts weigh me down."  
As people with disabilities, Serio said that he, Ortiz and Jenifer are always faced with what they can't do and they have to learn how to overcome that. He said that through his sport, he wants to create an environment for people with disabilities to be able to thrive and not shy away from things they're told they can't do.  
When it comes to giving advice to other parathletes, Ortiz said it's all about pushing through the hard moments. She said she would encourage any person that has a disability who is looking to get into sports to believe in themselves.  
"You're going to mess up, you're going to have bad days, but you have to keep going and learning," Ortiz said. All of the awesome moments will outweigh the bad ones; don't be too hard on yourself." 
While Jenifer has been to JMU for PSL before, this was Serio's first time at the university. He said it was a great experience to see the importance put on inclusion and embracing differences. Both Serio and Jenifer said they enjoyed being able to see the students get involved with different Paralympic sports like wheelchair basketball, sitting volleyball and goalball, since many of the participants will be going out as educators in the future. 
"This is our opportunity to educate the educators," Jenifer said. "We can start getting them to implement things like wheelchair basketball and sitting volleyball in their lesson plans. That way kids at a young age will have this exposure to parasport and people with disabilities, to normalize what we would call our day to day lives."