HSA student places in Stull Essay Competition
College of Health and Behavioral Studies
---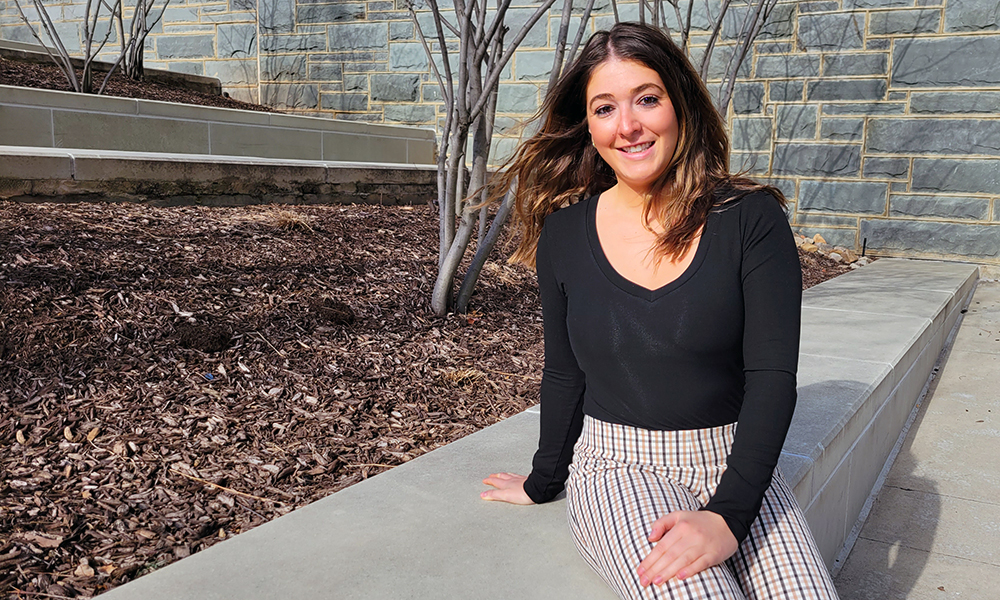 SUMMARY: Danielle Shapero places third in Stull Essay Competition with her essay on COVID-19 and the Spanish Flu.
---
Every year, the Richard J. Stull Student Essay Competition is held by the American College of Healthcare Executives (ACHE). On their website, ACHE states that the purpose of the competition is to "stimulate and demonstrate the ability of future healthcare executives to identify and describe important issues and developments in their chosen profession." 
Senior Health Services Administration (HSA) major Danielle Shapero placed third in the competition for her essay titled, "Resource Utilization Deficiencies Remain at the Epicenter and the United States' Healthcare Crisis Fueled by the Spanish Flu and COVID-19." 
Shapero's research was originally part of her Honors College capstone, but her essay for the Stull competition focuses on comparing the 1918 Spanish Flu with the current COVID-19 pandemic. She also explains the direction that healthcare is heading in the future and how the U.S. can fix the current faults in their system.
"I was not expecting to place because I've never had direct experience in the healthcare administration field," Shapero said. "I'm still in the classroom setting so most of what I wrote is based on research, not experience. It's nice to know that I can still place [in this competition] just based on my own research and hard work."
Awards will be given to the essay competition finalists at the 2022 Congress on Healthcare Leadership during the Leon I. Gintzig Commemorative Lecture and Luncheon on March 30. At the event, finalists will give presentations about their research topic. 
While she is excited to present her research, Shapero said she is most looking forward to the chance to network with other industry professionals. 
"Making connections and getting my name out there is the most important thing for me," Shapero said. "I don't really have connections outside of JMU. But there's going to be a lot of big name people at this event and I'm looking forward to sharing my research and making connections with them." 
Shapero said participating in this competition has pushed her out of her comfort zone and allowed her to have experiences — like connecting with professionals and presenting research — that many undergraduates don't get to have. 
Along with gaining real world experience, Shapero said she learned a lot about the HSA field and about her own interests while writing her essay. She said the process of writing her essay has taught her about trends in healthcare and has made her more interested in the future of the field.
"I learned so much from [this essay]," Shapero said. "I learned that I'm really interested in the future of healthcare. With researching and seeing the history of the field, I've seen how we're beginning to create a new future for healthcare."