News
JMU aims to empower people with disabilities in rural communities through VBPD grant
---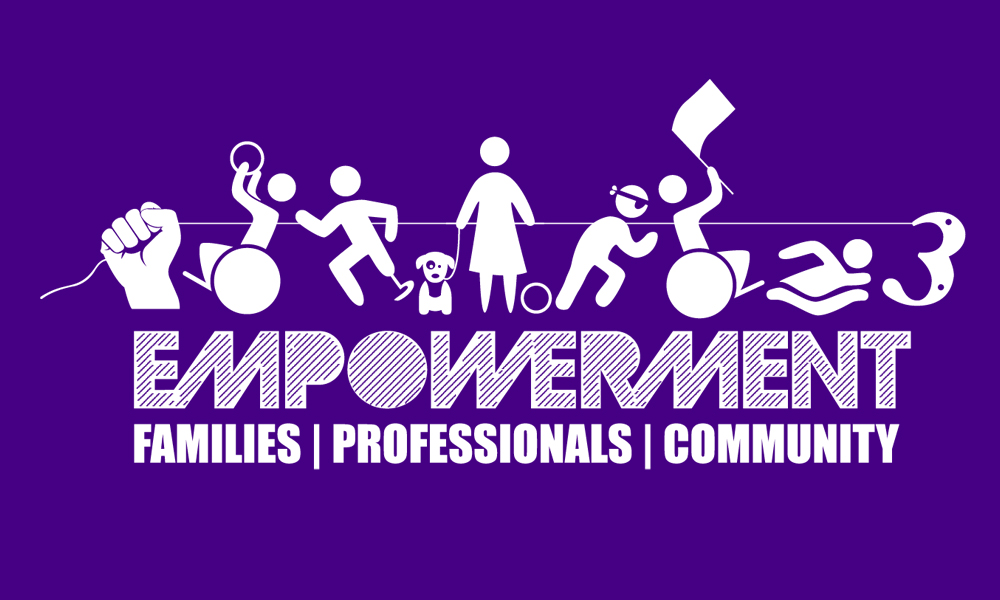 The Virginia Board for People with Disabilities (VBPD) has awarded the Department of Kinesiology a $275,000 grant to assist rural communities in leveraging resources and accessing new opportunities to transform the physical and emotional health of individuals with disabilities and their families.    
"We do fund a wide variety of organizations that could be for profits or nonprofits," VBPD grants, contracts and program information manager Jason Withers said. "We also fund other state agencies and, in this case, universities like James Madison University for the Ability First grant." 
Through this grant, Executive Director of Empowerment3 and kinesiology professor Tom Moran hopes to improve the physical health and emotional wellness of those with disabilities in rural communities.   The grant will expand the Shenandoah Valley Inclusive Wellness Coalition to counties as far north as Shenandoah and as far south as Alleghany. The Empowerment3 team will use a collaborative approach to work with schools and community-based organizations in each county. By the end of the two-year project, each community will have a continuum of no tech, low tech, and high-tech face to face and virtual opportunities accessible from individual's homes, classrooms, or through community organizations.
"We hope, to be able to connect those with disabilities, first to opportunities that exist within their community to improve their physical and mental wellness," Moran said. "Second, if these resources don't exist, we want to figure out how we can bring resources to them. These efforts will allow us to increase access and opportunities for people with disabilities across the Commonwealth."  
As a person with a disability himself, Moran said he hopes to give people with disabilities in rural areas opportunities that he never had.   
"I grew up in a rural community in upstate New York and there were no opportunities for me," Moran said. "My parents didn't know where to go to learn more about cerebral palsy, they didn't know where to go to get me involved in programs. I have since dedicated my career to providing opportunities to those who deserve them but have always been told 'sorry that doesn't exist.'"  
Moran hopes to get students from numerous majors across campus involved with the kinesiology department's efforts to assist rural communities. He said it's important that his students learn how to assess and understand the abilities of each individual first and then second understand the services and supports they need to be healthy or engage independently in community-based programming.
Empowerment3 uses a five E framework when working with pre-service students or in-service professionals - Engage, Educate, Equip, Empower and Evaluate. The Ability First project will provide authentic, hands-on learning experiences.
"I want to provide knowledge and experience to JMU students," Moran said. "These students are going to be future educators. They're going to be therapists; social workers, etc. and some may work in these rural areas. They'll understand the barriers and challenges [that people with disabilities face], but most importantly they will have the opportunity to be part of the solution."  
Withers said these efforts will allow over 400 people with disabilities and 100 community-based instructors to be involved and to become more knowledgeable about disabilities.   
"The goal is to educate [those in rural areas], equip them and empower them," Withers said. A handful of community organizations will also be involved in this project. It means a tremendous amount to be able to do these types of activities and to participate in them virtually during the COVID-19 pandemic." 
While the goal of this grant is to assist those with disabilities in rural areas, Moran said his primary goal is to change the way disabilities are thought about. His goal is to make all of the communities he works with more inclusive, accepting, and ability first minded.   
"When people think of disabilities they immediately go 'I feel so sorry for you' but what we want to do [with the grant] is say 'let us share with you all the things you can do in your community despite your disability,'" Moran said. "I believe that we can create a more inclusive community where everyone — regardless of ability, race or gender — are looked at equally."