News
Kinesiology professor invited to speak at university in Hong Kong
---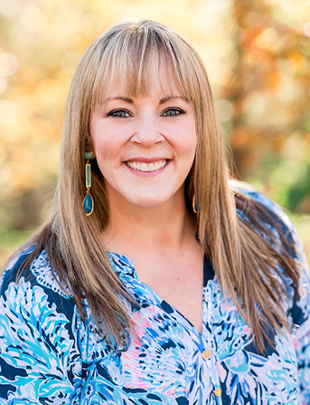 "I love the power of relationships, and value the human connections that come with opportunities such as this one," said kinesiology professor Cathy McKay of her recent invitation to serve as a keynote speaker and two-week research consultant at the Education University of Hong Kong (EdUHK).
Inclusive physical education and adapted physical education are two strategic research areas the Education University of Hong Kong would like to further develop; therefore, each year they invite an international scholar to bring greater awareness, knowledge, and skills to their students and faculty. Dr. McKay's work is known internationally. She is an award-winning scholar in the field of adapted physical activity and adapted physical education. 
Over a two-week period in November, McKay will be working directly with the EdUHK's Department of Health and Physical Education, which provides professional training for future PE teachers and sports and health professionals in Hong Kong. She will share her passion and interest about social inclusion and changing attitudes, especially those related to disability and disability sport. McKay said she believes that Parasport has the power to "change societies and promote inclusion, equity, and ultimately peace."
During her visit, which is virtual due to the pandemic, McKay will be delivering two keynote speeches. One will cover research related to social inclusion and the way Parasport education promotes a change of attitudes and perceptions of peers without disabilities toward peers with disabilities. The other keynote will focus on research related to contact theory, which is the hypothesis that social interaction between different groups, when executed under the appropriate contact conditions, will foster acceptance and reduce prejudice.    
"I am extremely honored to work with the Education University of Hong Kong," McKay said. "I hope to gain new knowledge and perspectives on health and physical education in Hong Kong as well as a collaborative partnership of colleagues, with a shared vision of the value of sport and inclusive physical education to create social change."    
Along with her two keynotes, McKay will also be leading a student presentation and will be holding daily workshops. These workshops will aim to promote research collaboration, international connections, and to offer scholarly feedback to the faculty at the EdUHK. 
Although engagement and relationship building can be more challenging in a virtual visit, McKay said she is still looking forward to sharing her knowledge at EdUHK as well as growing in her own area of expertise.    
"While I'm a bit bummed that I cannot go in person because of the global pandemic, I'm excited for the virtual visit," McKay said. "This type of visit paves the way for seeing that intentional connections and engagement can be accomplished virtually, even if they take a bit more effort and planning to cultivate. After this virtual visit, I will look forward to future opportunities to travel to Hong Kong and further cultivate research and programming opportunities with faculty in the Health and Physical Education department there."