News
Health sciences instructor makes kindness part of class
---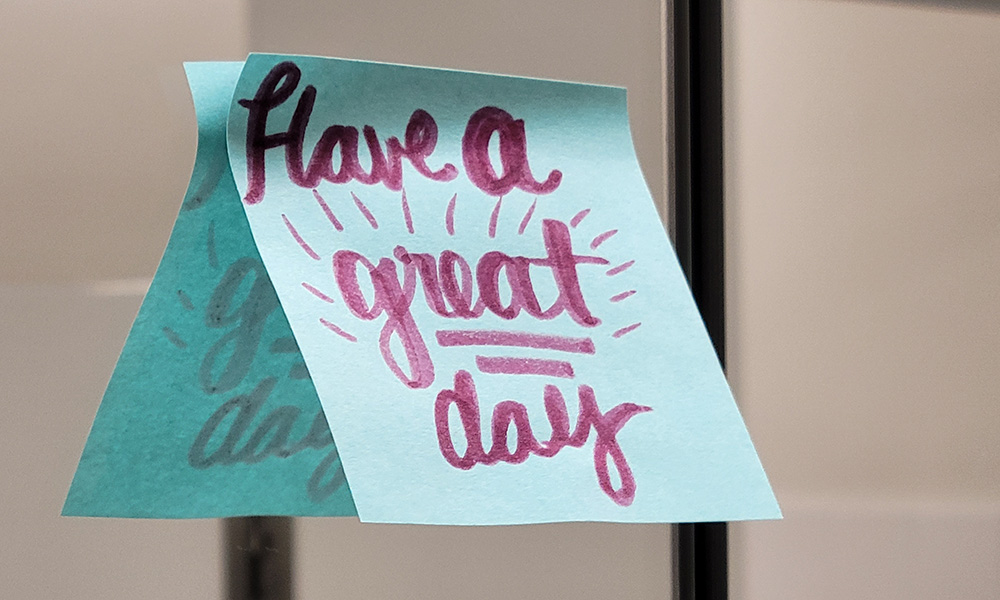 Holding the door for others is an example of kindness, and a bit of a tradition at JMU. Now, it also counts as participation credit in health sciences instructor Matt Lovesky's sections of Health 100: Personal Wellness.    
Students have participation opportunities every week, but for the first week of class, Lovesky had his students share a random act of kindness in JMU's online course management system, Canvas. Lovesky said these participation opportunities allow students to become familiar with the platform while also showing them how to give to others and improve the conditions of those around them.   
"With where we're at in the world right now, we could use a lot more random acts of kindness to show each other that we're all still human," Lovesky said. "We should try to improve the world for those around us. It's important, especially in today's climate, to remember the humanness of connection and helping others."   
This is Lovesky's first semester doing something like this in his classes, and he says the reception has been positive. However, he recognizes that it is still an assignment, and some students may not feel completely comfortable with the exercise. Many of his students are freshmen so they are navigating their new environment and adjusting to college course loads.  
"I think it was viewed by some as a checklist item," Lovesky said. "But regardless I think it's important to get them started early with thinking about how they can improve the condition of those around them. Being kind is a good thing for the community at large,> but also for yourself from a health and happiness perspective."   
Although teaching kindness is not part of the official Health 100 curriculum, the topic of how kindness impacts health and wellness comes up in the first chapter of the class.  Lovesky said he tries to show his students how to practice kindness through his teaching in general.  
"As an instructor, I try to be accommodating and understanding of student's experiences," Lovesky said. "I hope that through my actions, they get the importance of kindness."   
Since starting this assignment, Lovesky has received a wide array of random acts of kindness. One student said their act of kindness was, "that I helped my friend carry her stuff to class. I saw one of my friends from high school struggling with carrying their things and walking with their crutches, so I helped her carry her books and food to class."   
Another student said, "I paid for the meal of the person behind me in the drive through. Just felt altruistic that day, I wanted to make someone smile."   
The main thing that Lovesky wants his students to learn from this exercise is how to continue spreading kindness in their own lives and within their own groups. He also wants this assignment to reflect the JMU spirit of giving and being kind to others.    
Lovesky said he wants others, when they talk about JMU, to share how the students here are caring and truly go out of their way to help each other.   
"I hope students will perpetuate the idea of giving and kindness," Lovesky said. "Through their actions, and hopefully through continuing performing random acts of kindness, that giving and kindness will be ingrained in their lives and be perpetuated in their own day to day activities and circles of influence. I want other people to see what JMU students are doing and see how awesome students here are."