News
New faculty join the School of Nursing
---
By Morgan Vuknic
Creative Services Student Writer
This year, JMU's School of Nursing has six new hires joining the faculty. These new members are from all around the globe, have diverse backgrounds and each bring something unique to JMU.  
Hui Zhao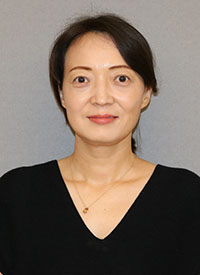 Zhao joins the JMU School of Nursing after working as a bedside nurse and clinical instructor at the University of Virginia.  She obtained her A.D.N. from Pima Community College in Tucson, Arizona. followed by a  B.S.N. through UVA's RN-to-BSN program. She also holds a M.S.N. and a Ph.D. in nursing from UVA.  Before she pursued a nursing career, she earned a Bachelor of Science in Chinese Linguistic Education from Henan University.
Zhao said she looks forward to growing her expertise while at JMU. Joining the faculty at JMU is her first full-time teaching position. She is impressed by the openness of everyone at the university, and in the United States in general.  
"I love working with undergraduate students," Zhao said. "They're young, so inspiring, and very motivated to learn. I want to improve my teaching skills as I don't have that much experience and I want to promote diversity." 
During her time at JMU, she plans to do research on older patients, focusing on how to improve their quality of life. 
Francesca Ezeokonkwo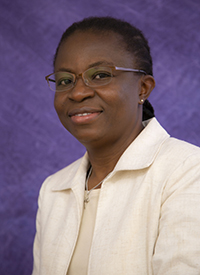 Born and raised in Nigeria, Ezeokonkwo came to the U.S. in 1997. She is a sister of the Catholic Church and has experience in parish nursing, community health nursing, working in a hospital and working with the elderly.  
Ezeokonkwo received her B.S.N. from the Catholic University of America and worked as a nurse trainer for United Cerebral Palsy, where she found a love for teaching.  
With this love for teaching, she went on to earn her master's degree in Nursing Education from Benedictine University. Prior to JMU, Ezeokonkwo worked as a teaching/research assistant at Duquesne University and a visiting professor at Chamberlain University. Currently, she is pursuing her Ph.D. in Transcultural Nursing at Duquesne.
While being a part of the JMU School of Nursing faculty, Ezeokonkwo said she wants to hone her teaching skills as well as grow along with her students.  
"I want to instill my love of learning in my students," Ezeokonkwo said. When I was in school, I was very nervous and shy and very stressed out when I did my clinicals. I try to bring all of these experiences to the classroom as an instructor and make the environment as stress free as possible. I try to make it so that each unique individual is able to contribute to everyone else's learning because I believe that everyone has the capability of contributing and learning in the classroom."  
Mee Young Sowa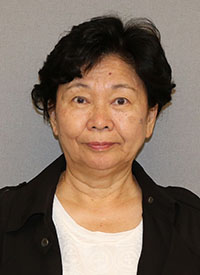 Sowa comes to the JMU School of Nursing after receiving her Bachelor of Arts in Home Economics from Seoul National University and her Master of Arts in Home Management from Korea University. 

Becoming a naturalized U.S. citizen, she became focused on healthcare as she received her M.A. in Gerontology from Eastern Illinois University and B.S.N., M.S.N., and D.N.P. from UVA.

Sowa has experience in cardiology and in medical-surgical nursing for pulmonary, gastrointestinal and renal patients. She has teaching experience as a graduate assistant, clinical instructor and nursing staff educator at UVA. 
During her time at Piedmont University in Demorest, Georgia, she taught nursing fundamentals, medical-surgical nursing, health assessment, research, and capstone. 

She recently received her license as a Family Nurse Practitioner in Virginia after completing the FNP online certificate program at University of Cincinnati.

Holly Mason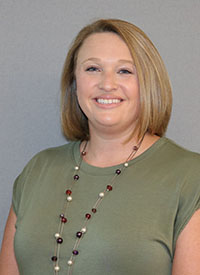 Mason returns to JMU as a School of Nursing faculty member after earning both her B.S.N. and M.S.N. degrees from the university. 
After graduating from JMU with her bachelor's degree, she worked in the emergency department for eight years at UVA before pursuing her masters. She is currently a Nurse Practitioner for UVA Pediatrics - Harrisonburg.  
Along with her field experience, Mason has her American Board of Medical Specialties certification from the American Academy of Nurse Practitioners and is a certified nurse practitioner.  
Myra Hensley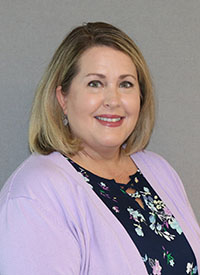 Hensley comes to JMU after receiving her B.S.N. from Eastern Mennonite University, her M.S.N. from Wilkes University and having worked at Sentara as a neonatal nurse for almost 12 years.  She has been practicing in the role as nurse educator for the last 11 years. 
After her son was diagnosed with celiac disease at the age of four, Hensley said seeing what the nurses did for him sparked her love for nursing. She said she kept going back to school due to her passion for nursing and nursing education.  
Through her education, she has become specialized in maternity, pediatrics, endocrinology and geriatrics. She said she hopes that she can spark the same love of nursing that she found through learning in her students during her time at JMU.  
"I want my students to see my love for nursing," Hensley said. "I hope that they can learn from what I have to teach them over the period. Above all, I want nurses to do it because they love it. I want others to see that it's not just for the paycheck. This is not a career that you do for a paycheck, you have to really feel it in your heart to be successful."  
Kimberly Priode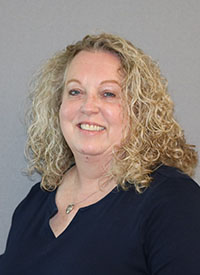 After traveling extensively in her career, Priode joins JMU's School of Nursing where she hopes to inspire a whole new generation of nurses.  
"I want to share my knowledge," Priode said. "Everybody here is so nice and respectful. We're in a service profession so it's especially important to show respect. Nursing is a profession that I dearly love and I hope that I can enforce that and be a role model for my students. If I had a daughter, I would want her to be a nurse, which is something I don't think a lot of people would say about their own professions."  
She received her bachelor's in Nursing Science from Radford University, master's degree from University of North Carolina and her Ph.D. from East Carolina University. As a certified critical care nurse and nurse educator, Priode has teaching experience at the University of South Carolina, Appalachian State University and Lenoir-Rhyne University where she did clinicals.  
Her main focus as a registered nurse has been neuro trauma and neurosurgery where she gained almost 19 years of experience working in critical care. But, she has also done a little bit of everything in the profession from administration work, emergency room services and education.