News
FNP student Beatriz Bautista shares her nursing journey
---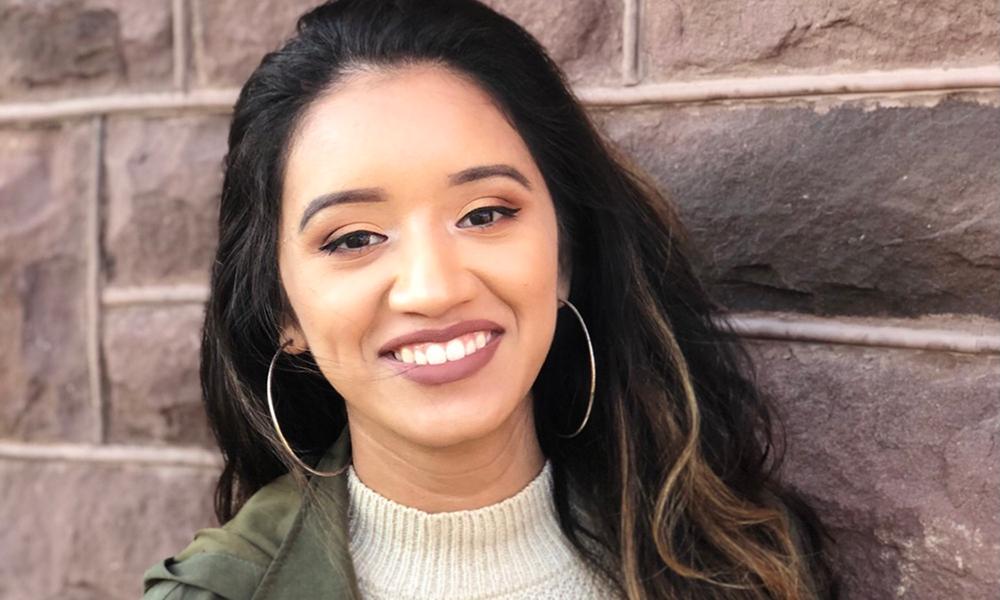 Hello everyone and Happy National Hispanic Heritage Month! This month we celebrate the history of our roots and embrace our beautiful culture. A month where we can reflect on our achievements and bring new goals to light. My name is Beatriz Bautista, I am a first-generation Latina college graduate, and proud to say that I am in the Family Nurse Practitioner program at James Madison University. I say, "proud" as I look back at my 16-year-old self and reflect on the goals I set and the challenges that followed.
At an early age, I interpreted many of my parents' medical appointments and this experience influenced my decision to become a registered nurse. I witnessed the positive impact nurses were making on our family. I was unaware of the steps I needed to initiate to attain my degree but was eager to pursue this challenging journey. Helplessly, at 17, I started my first job at Burger King, then I worked in housekeeping and eventually transitioned to the healthcare setting at SRMH as a Patient Care Technician. Meanwhile, I transferred from Blue Ridge Community College to JMU and was overjoyed with being accepted into The School of Nursing at JMU. In 2016, I graduated with a Bachelor of Science in Nursing and have loved my role as a Registered Nurse and the connections I have made along the way. I had the pleasure of expanding my skills at SRMH on a stroke/dialysis/telemetry unit where I worked alongside strong, team-oriented nurses and patient care technicians. My passion for nursing really flourished when I transitioned to the Harrisonburg-Rockingham Free Clinic and provided care for our uninsured population. I was truly content with my position as an RN but recognized the need for Spanish-speaking healthcare providers in the primary care setting. I made the decision to advance my career in becoming a Family Nurse Practitioner in hopes of helping the underserved and vulnerable population in our community.
In my role as an RN, I have encountered many Spanish-speaking patients who have expressed their relief knowing I am a Spanish-speaking nurse. This has contributed to a strong rapport and continuity of care which has allowed patients to feel comfortable sharing medical information they were unintentionally withholding from their providers. Many have mentioned the importance of having a cultural connection with their healthcare team to achieve an inclusive treatment plan with their culture and traditions in mind. With that being said, I encourage current and aspiring medical professionals to continue to develop and apply new diversity skills that effectively address their patients' cultural and healthcare needs. Personally, I have witnessed how The School of Nursing at JMU has integrated cultural competence into their nursing curriculum to ensure their students have a strong interaction with a diverse population.
Before deciding to apply for FNP school, I reflected on the Hispanic healthcare providers in the community and felt intimidated that there is a low representation. This intimidation soon turned into motivation, hoping others also feel inspired to consider being a medical provider in their community. Additionally, to also one day inspire my one-year-old daughter that no goals are out of reach with hard work and dedication. My advice for aspiring nursing students is to ask questions, not let mistakes bring you down- instead, learn how to grow from them, and do not compare your progress to others. Your journey is unique, and you should be proud of every step you take. I am grateful for the support I have received from my family, friends, NP mentors, and the School of Nursing at JMU. They have nourished my mind and celebrated my personal development along the way. Now let's take this month to embrace our differences and unite to drive positive movements within our community!