News
Psychology symposium took new form this year
---
SUMMARY: The Department of Psychology went virtual with its first Twitter-based Student Research Symposium this year. Students called it a success! Congratulations to the five Best Poster winners.
---
By Kalli Walling
Creative Services Staff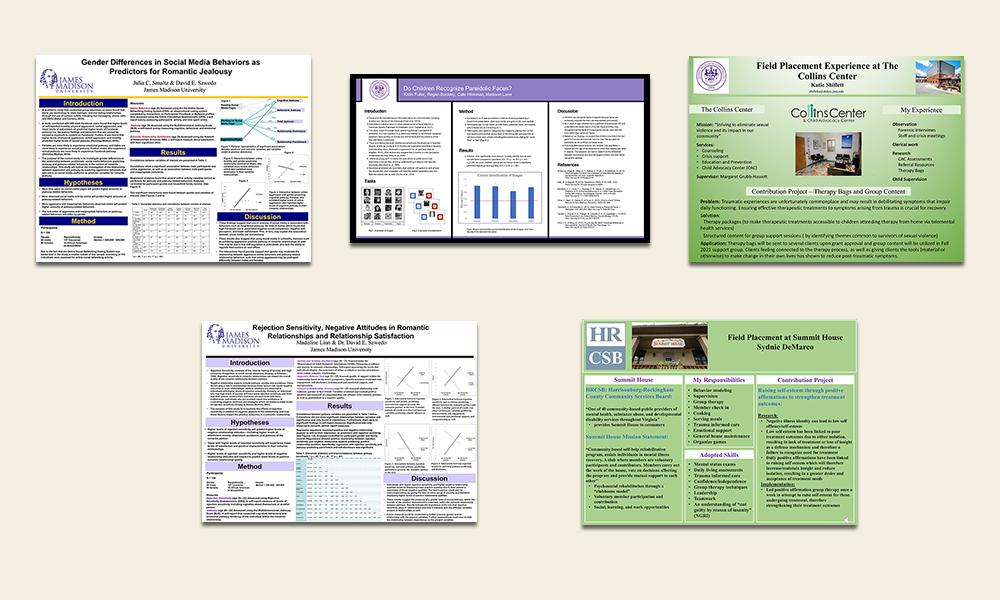 In April, undergraduate psychology held its first virtual Student Research Symposium on Twitter. The event, typically held in-person, took an all new form this year due to the pandemic.
Psychology professor David Szwedo organized the event with the help of his colleagues, Robyn Kondrad and Ben Blankenship to move it online to Twitter.
The move to Twitter had positive outcomes from students and judges. Szwedo said, "Students really seemed to appreciate having an outlet for their work, and also the experience of getting to see what their peers had been a part of over the past year with regard to research and practical experiences."
Judges viewed the students' posters and asked questions directly to the students on Twitter. Szwedo explained, "Students were available 'live' during specific poster sessions times so they could respond to judges' and other students' questions. It all seemed to work remarkably well."
The judges awarded the highest rated posters into three categories:
Best Poster Awards: Field Placement, Internship, or Practicum 
Winners were Sydnie Demarco for the poster titled Summit House Field Placement and Katie Shiflett for the poster titled The Collins Center Field Placement.
Best Poster Awards: Research
Winners were Madeline Linn for the research on Rejection Sensitivity, Negative Attitudes in Romantic Relationships and Relationship Satisfaction and Julia Smaltz for the research on Gender Differences in Social Media Behaviors as Predictors for Romantic Jealousy.
Best Poster Award: Diversity in Research
Winners were Katelyn Fuller, Regan Buckley, Cate Hickman, and Madison Lan for their research on Do Children Recognize Pareidolic Faces?
View further details and the winning posters: https://bit.ly/3y20cnC.